I am blessed to have a husband that loves cooking and eating and shares my passion for everything in the kitchen. We time-share the custody of our kitchen space, and take turns planning for our weekly meals. On weekends though, we try and make Sunday lunch or dinner extra special. One of my most favourite dish to request is Mr J's steak. He makes a mean tender, medium steak with a side of roast vegetables similar to ratatouille. I usually pair it up with a side salad, but on this occasion I whipped up a quick couscous with Moroccan spices.
Easy, tasty, healthy Sunday lunch… hubby style.
Mr J's Tender Steak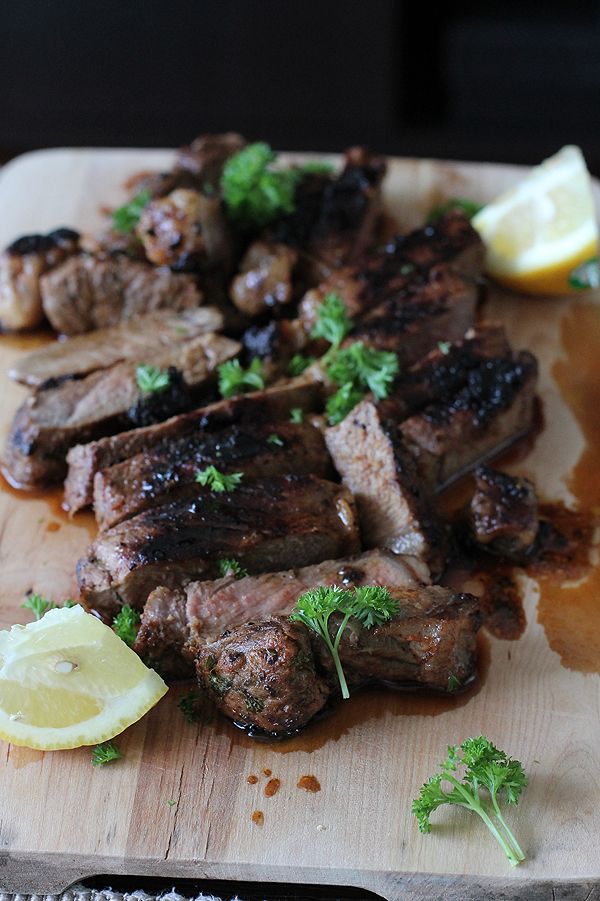 Makes 2 servings
500g scotch fillet
Marinade:Lemon
Olive oil
Worcestershire sauce
Salt & pepper
1. Mix all the marinade mix in a shallow dish. Marinade the fillet in the mixture for about 1 hour.
2. In a hot grill pan, grill the steak according to preference. For medium, cook the steak for approximately 4 minutes on each side.
3. Remove from the pan and set aside to rest.
4. Once rested, slice and set aside.
Mixed Roast Veggies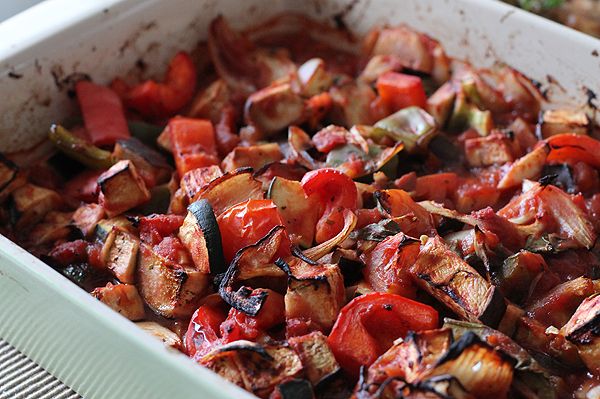 Makes approximately 2 servings
1 zucchini, chopped in large chunks
1 carrot, chopped in large chunks
1 onion, chopped in large chunks
1 green capsicum, chopped in large chunks
1 tomato, chopped in large chunks
1 tinned tomatoes1 tbsp Mixed herbs
1. Preheat oven to 200 deg C.
2. In a large baking dish, place all ingredients and cover with aluminum foil. Put in the oven and roast for approximately 20 minutes.
3. Toss the vegetables, and place back in the over for another 10 minutes or until the vegetables are tender.
4. Remove from the oven.
Couscous with Moroccan spices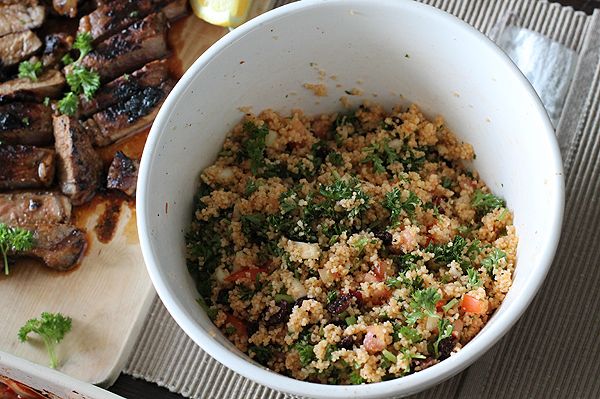 Makes 4 servings
This recipe is similar to my Pearl Couscous recipe here.

1 cup couscous
1/2 cup sultanas
2 tbsp Morrocan seasoning
1 tomato, diced
Small bunch of parsley, chopped roughly
Salt & crushed pepper
Juice of 1 lemon
1. Prepare couscous according to packet directions (ie 1 cup couscous to 1 1/4 cups boiling water or stock).
2. Add all ingredients together. Leave to cool for a bit, serve warm with vegetables and steak.