Confession: I have always been a big fan of ready made sauces in jars. Mr J would rather make his own, which is perfectly fine with me. There's nothing like freshly made pasta, mixed with freshly made sauce. But for someone who averages 12 hours a day at work and goes to the gym afterwards, time is a luxury and ready made sauces are lifesavers.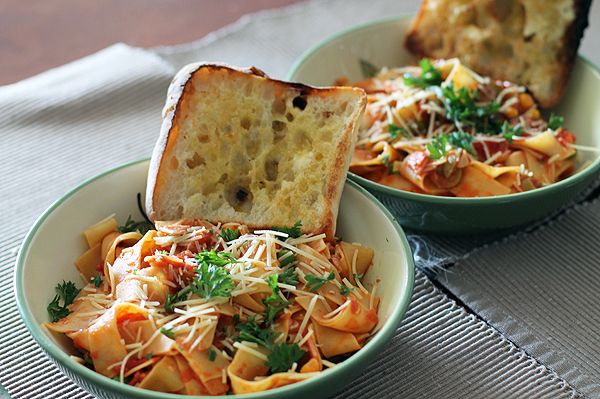 Thanks to Barilla and Isabel from Digivizer, I got a little bit creative with these pastas and sauces. I was able to mix both the ready made sauces and pastas with some fresh ingredients from my pantry. Plus, I needed to use up whatever I have in my pantry and fridge. The Barilla olive sauce was the perfect tasty base for my "pantry-and-fridge-raid" sauce.
Go ahead, get creative!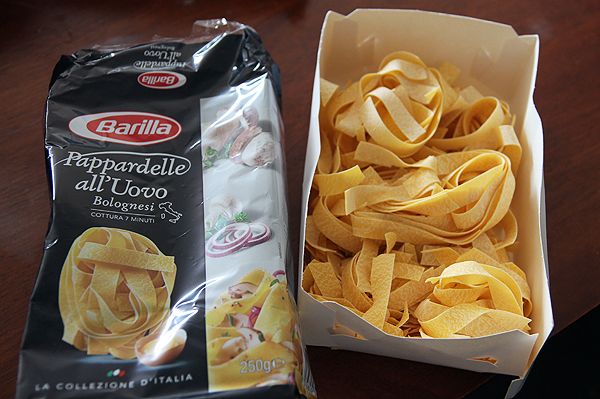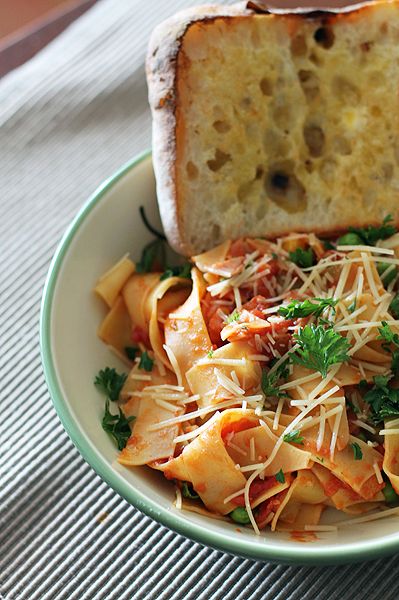 Barilla Papardelle Bolognesi with sun dried tomatoes & Barilla Olive Sauce
Makes approximately 4 servings
250g pack of Barilla Papardelle Bolognesi1 jar of Barilla Olive sauce
4 "halves" of sun dried tomatoes, chopped roughly
Parmesan cheese
About 30g green peas
1 onion, chopped
Handful of parsley
1. Cook the pasta as per instructions. Set aside.
2. In a pan, saute the onions and freen peas. Add the sun dried tomatoes.
3. Add the olive sauce. Simmer for 1 – 2 minutes.
4. Add the parsley, toss the pasta and parmesan cheese. Cover for about 1 minute.
5. Plate up the pasta and sprinkle with fresh parsley and cheese.
6. Serve with taosted "garlic" sourdough bread. Enjoy!
Barilla pasta and sauce were courtesy of Barilla and Isabel from Digivizer.