Calamansi is a citrus fruit known throughout the Philippines. Funnily enough, I always have a hard time locating a grocer who sells calamansi here in Australia. To tackle this problem, most Filipinos living in Australia actually opt to have calamansi plants in their own backyard, to ensure they have enough supply throughout the year. I don't have the luxury of a backyard, or a green thumb, or a nurturing nature to care for any living thing inside my house, so I'm stuck with relying on luck when I need calamansi.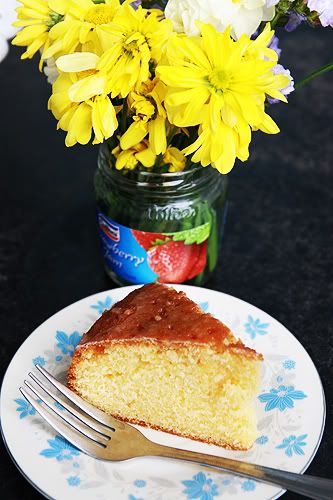 Calamansi is used similary to how we use lemons: to make calamansi juice, as an accompaniment to side sauce, for marinades, extra flavour, and sometimes in my case, to eat on its own. Please don't judge me.
I only ever get to eat calamansi when I'm down Blacktown way. The Filipino shops around Blacktown would occasionally have bags of calamansi, however it would cost an arm and a leg. I don't understand why it could cost so much, but hey, beggars can't be choosers right?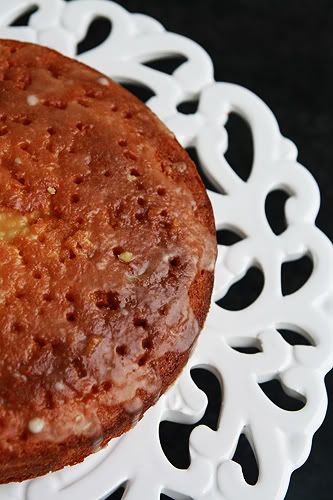 Because of this dilemma, I was so grateful when one of my good friends, Jemma, dropped by one Saturday morning with a big box of calamansi extract. Her family from the Philippines imports them here in Australia, and has only started to become available at several Filipino stores. She wanted me to try them out too, but with all pre-packaged products, I was sceptical at first. After tasting it though, I found out it was truly calamansi extract in its truest form, with each sachet giving a tablespoonful burst of citrus juice. I decided to experiment with it and hence, calamansi cake.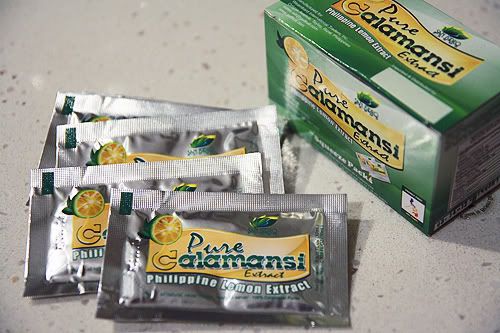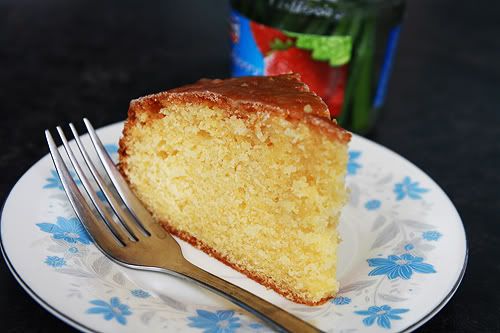 Calamansi Cake
Recipe adapted from Exclusively Food
180g softened butter
3 eggs
1 cup caster sugar
6 sachets of the San Isidro Calamansi Extract
1 1/4 cups self raising flour
1.  Preheat the oven to 170 deg C. Line a baking tin with baking paper.
2. In a mixer, put butter, eggs and sugar together. Mix to combine.
3. Add the calamansi extract and the flour. Mix well to combine.
4. Pour the batter on to the prepared tin, and bake for approximately 50-55 minutes. Test if the cake is cooked by inserting a skewer or knife through the middle of the cake and it comes out clean. Set aside to cool.
5. Once cooled, pierce the cake using a fork or skewer. Pour the citrus icing on top, and serve.
Citrus Icing
1 cup icing sugar
6 sachets of the San Isidro Calamansi Extract
1. In a bowl, mix both sugar and extract together until well combined. Pour over the cooled cake.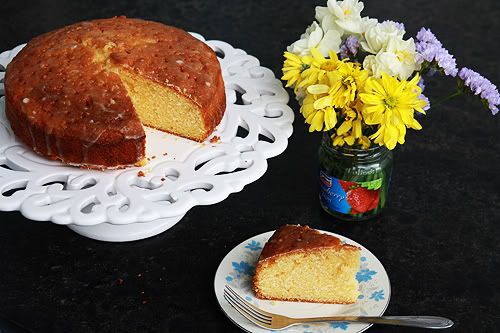 NB. Many thanks to Jemma Leus for the San Isidro Calamansi Extract samples. The calamansi extract is now available at Filipino stores around Sydney: Hurstville, Mascot, Blacktown, Rooty Hill, St. Mary, Chatswood, Fairfield, Granville, Mt Druitt, Dee Why, Ashfield. Each box contains 12 sachets of 10 mls extract per sachet.