I was already a forager even when I was a kid. I remember one afternoon, I wanted to eat something sweet and there was nothing in the fridge or in the pantry. I looked around for food everywhere, until I got to my Dad's stash of giveaways that he gets from clients and pharmaceutical companies who visit his medical practice. He used to get loads of freebies from chocolates to mugs to *ahem* free beach trips that we usually take advantage of in summer. Anyway, I was looking through the array of gifts when I chanced upon a box with several cube-shaped, soft white things. Ahhh, pastillas! I found something sweet to satisfy my cravings at last. I took one bite, chew chew chew, and then…
BLECH!!! I spit it out straight away! It was the most bitter, horrid tasting thing anyone could ever taste!
I looked at the half bitten white cube I was holding and realised that what I thought was a box of pastillas was actually…
A
box
of
white
cube
soap.
Que horror!!!!!!!!!! I quickly ran to the bathroom and literally ran water over my mouth for a good 10 minutes to flush away every single residue left in between teeth. It was just horrible! I learned my lesson then and there – do not eat anything that you see might resemble food until you're absolutely 100% sure that it is food and not a bitter, leave-a-bad-taste-in-your-mouth-for-an-hour SOAP!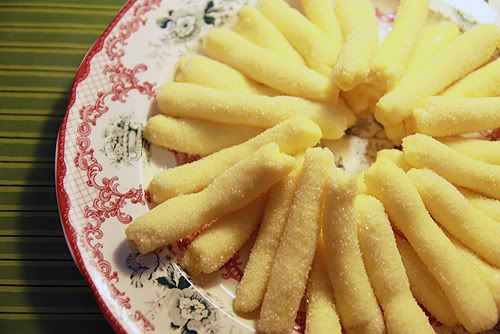 I had the perfect opportunity for redemption this month when Joy from Joy's Misadventures hosted this month's Kulinarya Cooking Club theme and came up with Homemade Christmas Gifts for December. I had so many ideas that I wanted to make for this theme, however one thing stood out and I thought the pastillas-slash-soap story really goes well with the theme. So for this month's Kulinarya Cooking Club, I made pastillas and yes it is the milk pastillas NOT the soap that I ate when I was a kid. Let's just leave it at that, shall we? 🙂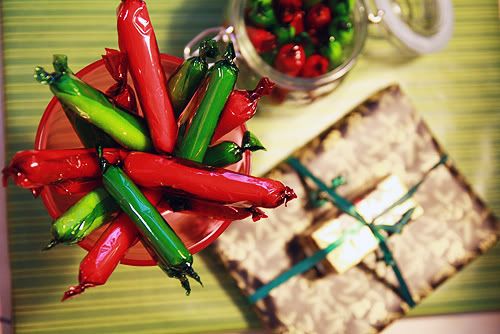 Pastillas de Leche
3 cups powdered milk
1 can condensed milk
1/4 cup melted butter
White sugar for rolling
1. Mix the condensed milk, powdered milk and melted butter together. Continue mixing until the texture becomes more dough-like.
2. Spread the mixture in a flat surface and let it rest for 10 minutes.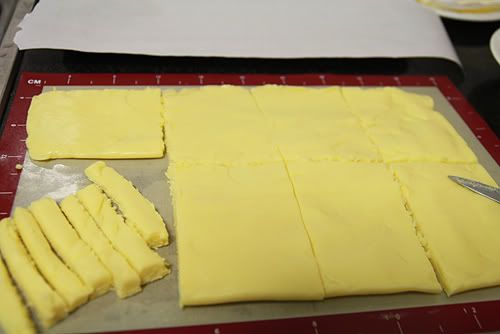 3. Cut into thick strips the shape of chips. Roll each strip in between your palms and shape them into small cigars.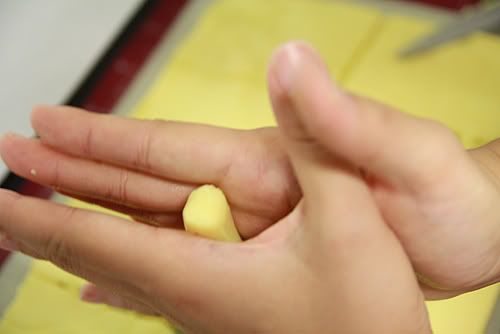 4. Roll each pastilla cigar in white sugar. The pastillas can then be served wrapped in cello paper or unwrapped.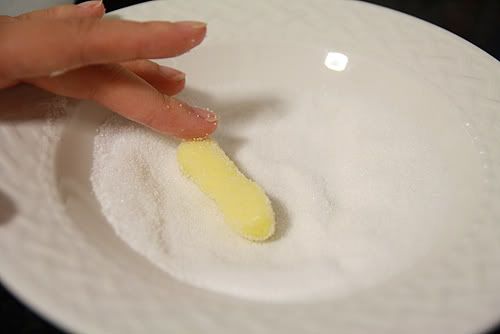 So, not too shabby for Christmas gift, eh? It's simply so much better than the gift my Dad used to get in his practice, including one box of soap in particular, right?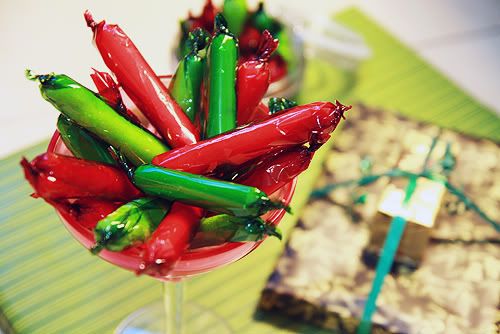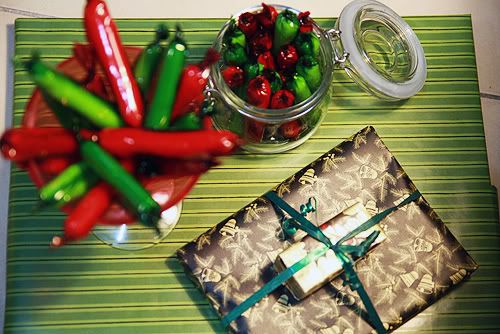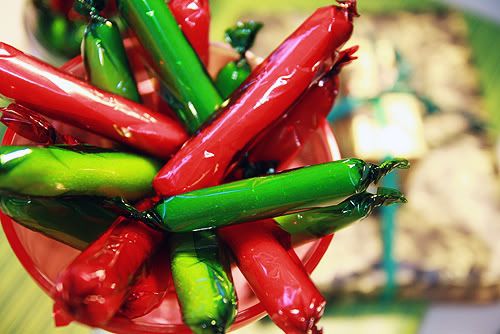 …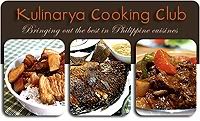 Kulinarya Cooking Club was started by a group of Filipino foodies living in Sydney, who are passionate about the Filipino culture and its colourful cuisine.
Each month we will showcase a new dish along with their family recipes. By sharing these recipes, we hope you find the same passion and love for Filipino Food as we do.
If you're interested in joining our Kulinarya Cooking Club, please feel free to drop by our foodblogs and leave a comment – we would love to hear from you!
Say hello to the other members of the Kulinarya Cooking Club!
Kath – http://www.acupcakeortwo.com/
Trisha – http://sugarlace.com/
Trissa – http://trissalicious.com/
Olive – http://www.latestrecipes.net/
Caroline – http://whenadobometfeijoada.blogspot.com/
Ninette – http://bigboldbeautifulfood.blogspot.com/
Peach- http://www.thepeachkitchen.com/
Althea- http://www.busogsarap.com/
Asha – http://forkspoonnknife.blogspot.com/
Malou – http://www.impromptudiva.com/
Cherrie – http://sweetcherriepie.blogspot.com/
Acdee – http://acdee.blogspot.com/
Valerie – http://www.acanadianfoodie.com/
Sheryl – http://crispywaffle.com/
Divina – http://www.sense-serendipity.com/
Anna – http://www.anniesfoodjournal.blogspot.com/
Dahlia – http://www.energychef.blogspot.com/
Joy – http://joyjoycreativeoutlet.blogspot.com/
Maribel – http://www.foodgeek.webs.com/
Tressa
Jen – http://www.jen-at-work.blogspot.com/
Pia – http://bisayajudkaayo.blogspot.com/
Malaka – http://thegrandinternational.com.
Mimi – http://lapinchecocinera.blogspot.com
Erika – http://ivoryhut.com/
Kat – http://twitter.com/alanokat
Lala – http://thislittlepiggywenttothemarket.blogspot.com/
Selfie – http://eats.sefiebee.com/
Connie Veneracion frm http://homecookingrocks.com/
Oggi from http://oggi-icandothat.blogspot.com/
Katrina Kostik from http://lardonmyfrench.blogspot.com/
Rochelle Ryan from http://www.whydiss.blogspot.com/
Marica – http://cuppycreme.blogspot.com
Diona – http://titaflips.blogspot.com/
Rowena – http://saraplicious.blogspot.com
Theodore – http://chefbyday.wordpress.com/
Gianna – http://the-empty-fridge.blogspot.com/
Mireille – http://dirtyicecreaminyourlunchbox.blogspot.com/
Marishka – http://rishka.multiply.com/
Annapet – http://moonglowgardens.wordpress.com/
Boyet – http://reelandgrill.blogspot.com/
Adora – http://www.adorasbox.net
Yaz – http://whoatemytomato.wordpress.com
Marvin – http://www.eatmarvin.com
And of course… Kath of A Cupcake or Two and Trissa of Trissalicious!