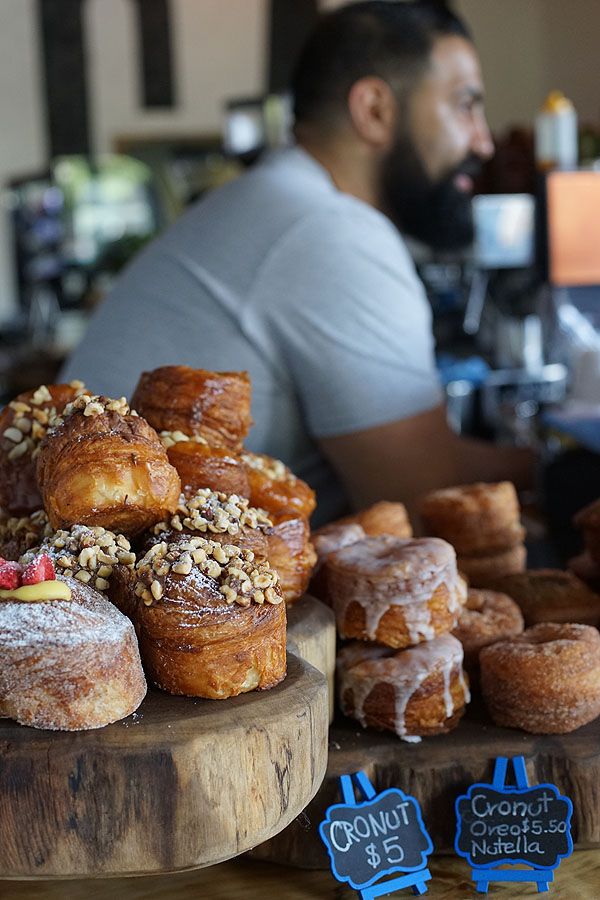 Next weekend, do yourself a favour and block out your whole morning. Stroll down to Wattle Street, Ultimo, turn to Local Mbassy and say hello to Marcus Gorge and his uber curled 'tache, and park yourself on one of the upcycled furniture. Order a flat white, eggs benedict, and maybe (just maybe) a red velvet pancake for good measure.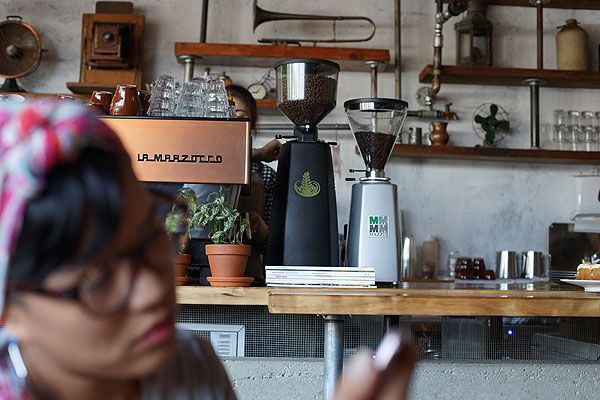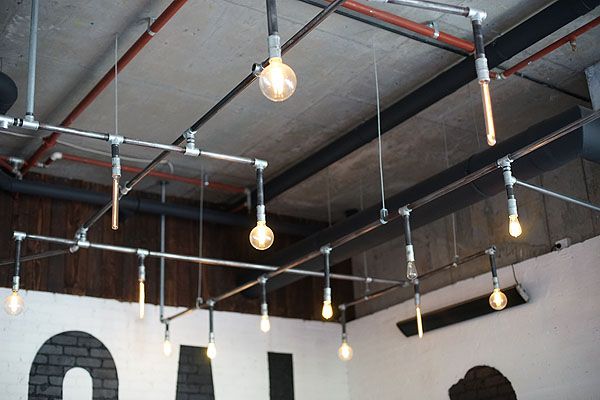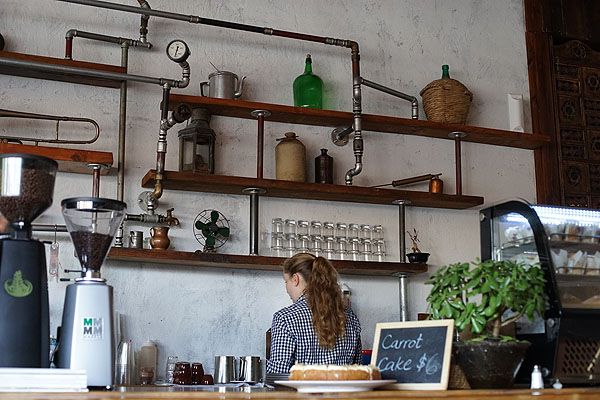 Look up at the beautiful bronze lights, exposed piping, hanging running flora, and the graffiti and mural work by local artist Sid Tapia. The interiors and creativity are just absolutely beautiful – everything makes sense in this place, from the chairs, tables, cutlery and lights to the coffee, food, and customer service.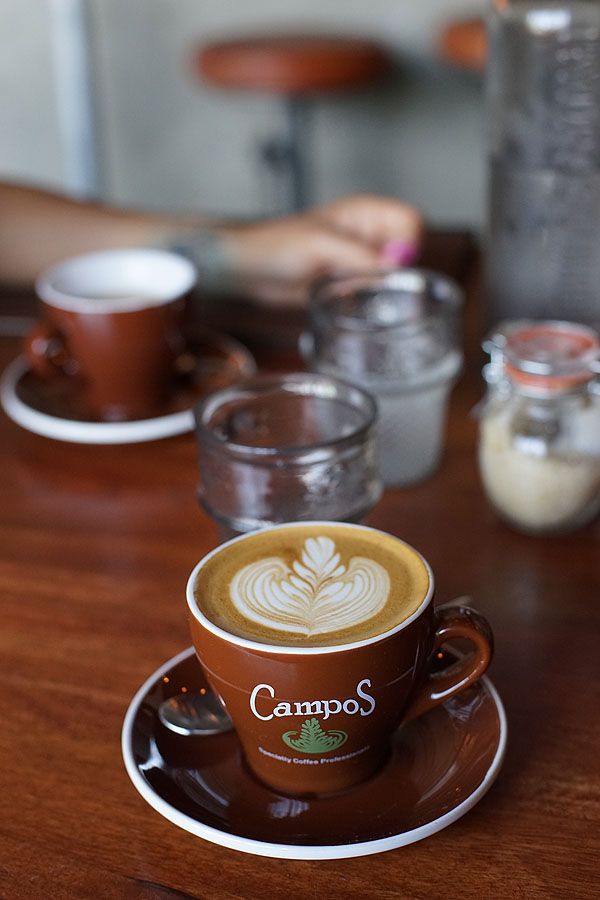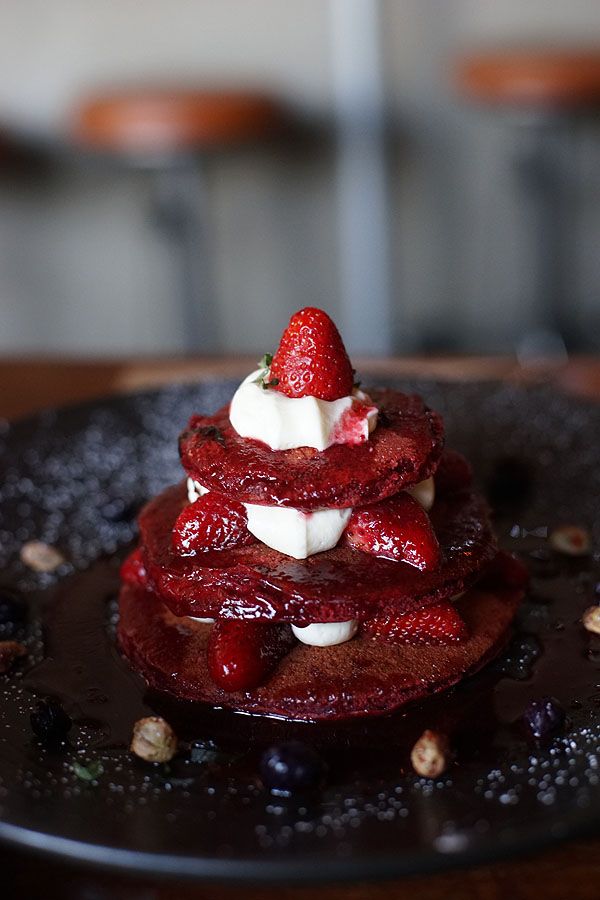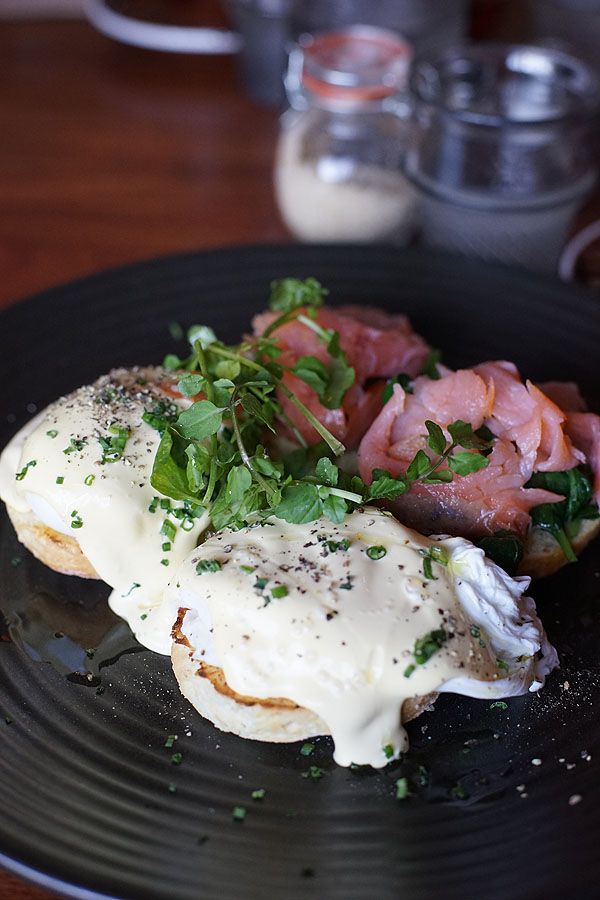 Sip your heart-warming Campos coffee, and look down at your beautifully stacked red velvet pancakes and gloriously hollandaise sauce-draped eggs benedict. Or maybe fancy a decent serving size of pork belly with pineapple chunks and a beautiful assortment of root vegetables, zucchini and onions?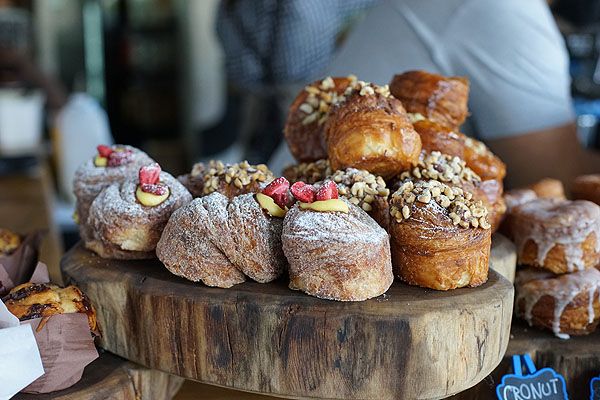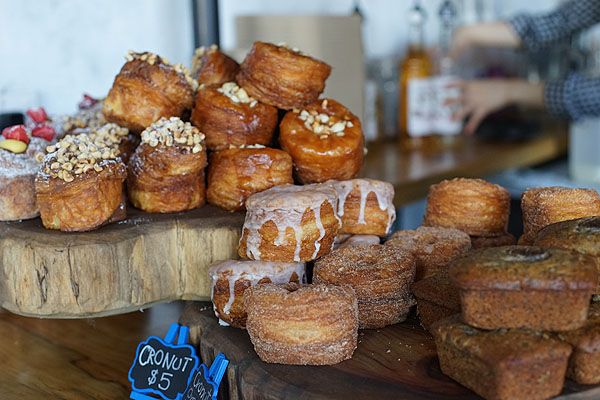 On your way out, maybe grab a take away cronut and/or cruffin for that snack that you know you'll crave for that afternoon.
…
The Local Mbassy
310 Wattle Street, Ultimo
(02) 8084 3467