A few moons ago, when Sugarlace was still new and I didn't have a proper SLR, things were a little bit messy and dare I say it, ugly. I put up a post about spuds and the corresponding photo did not do the recipe any justice.
What difference does one year make and a properly working SLR. The recipe stayed the same, the lighting at home is still insufficient, and the eater (me!) is still, well, me!
So, I'm revisiting the humble spud with the addition of better photos. This is actually a perfect winter dinner with the warmth and heat from the carbs of the potatoes and the protein from the mince, but you know what? With this crazy Sydney weather where we change from 42 degrees C one day to 16 degrees C the next, we could possibly have a wintry-summer day tomorrow! So enjoy!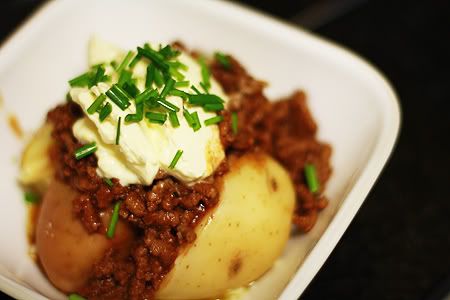 Bolognese Spuds
Makes approximately 4 servings
For the Filipino "Bolognese" Sauce
3 cloves garlic, chopped
1 onion, chopped
2 tomatoes, chopped
500g mince meat
2 tbsp soy sauce
1 cup tomato sauce
1 tbsp sugar (optional – Filipino sauces are sweet hence the addition of sugar)
Salt & pepper
In a saucepan, sauté garlic, onions and tomatoes. Crush the tomatoes on the saucepan when softened to let the juices out.
Add mince and soy sauce. Cook for 20-25 minutes. Add a few tablespoons of water if the pan gets dry (you don't want burnt mince!).
Add tomato sauce and salt and pepper. Adjust the salt and pepper to taste.
To assemble the Spuds, you need a few simple ingredients. As Nigella Lawson would say, your kitchen benchtop becomes somewhat like a conveyor belt of different ingredients!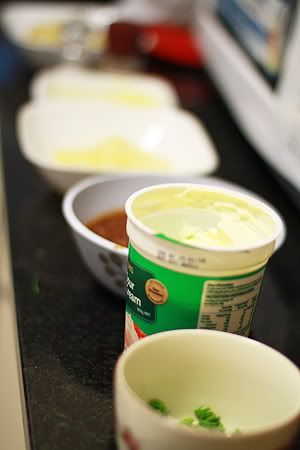 First are the potatoes, of course!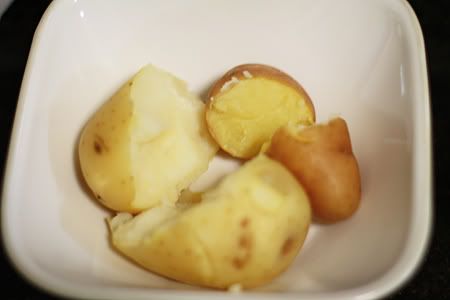 Then the butter, salt & pepper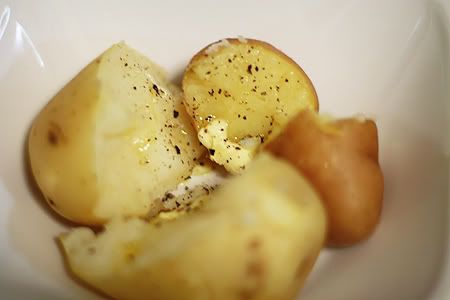 Then some tasty cheese…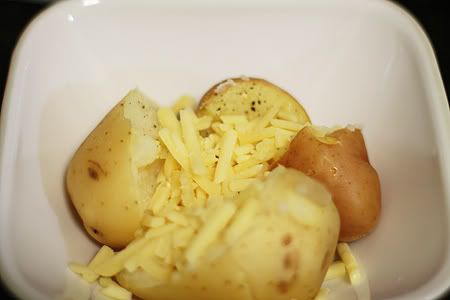 Then the cooked mince…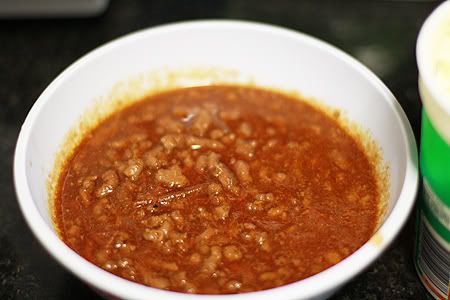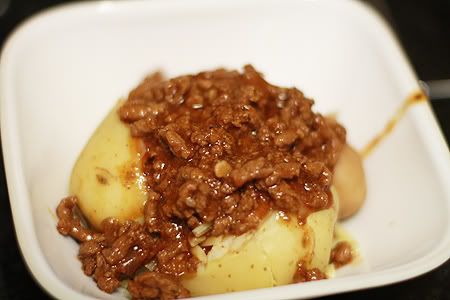 And sour cream and chives (be generous!!! The shops usually scrimp the sour cream, but not in my kitchen!!! Bahahaha!)…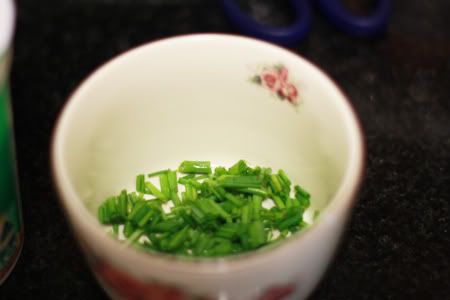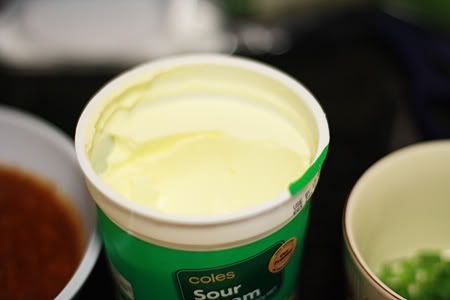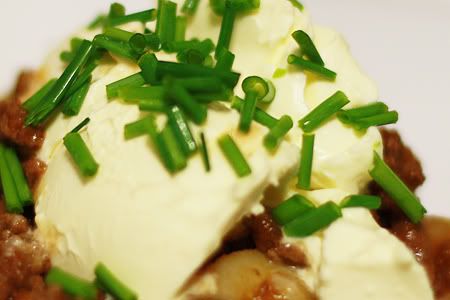 And voila! Eat your heart out… literally.