Before November this year, if you ask me if I've been to Merimbula, I'd look at you with a blank face. I have never been to the place, nor do I even know where it is! Shame on me for bragging that I'm a bit of a traveller around Australia, I don't even know my own backyard!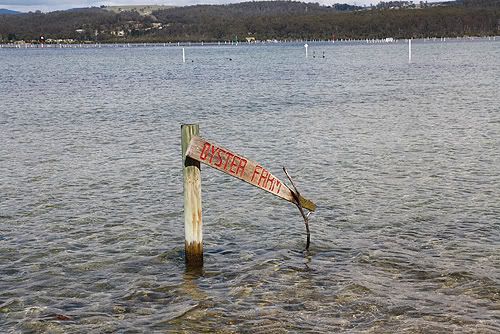 But in November, I was given the perfect opportunity to visit this small coastal town in the Far South Coast of NSW for a work conference. I was given a choice: to drive or take a small plane. I'm not scared of flying, but I am scared of small planes. All the "what if?" questions will play in my mind until I land, and I can't be stressing over anything if I was to give 3 presentations during the conference.Yep – 3 presentations in front of 5000 strong crowd. My nerves!!!
So Mr J and I drove. Mr J was kind enough to accompany me to the trip, but I think he just wanted a mini holiday of his own and escape the city for some quiet time out in the coast. And who could blame him? How can you not love this blue sapphire backdrop?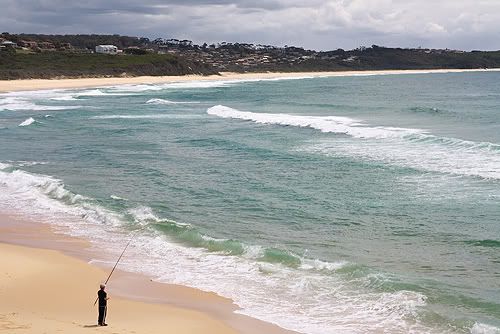 Merimbula is just a gem beyond the concrete of Canberra, the cold, misty tundra of Cooma and the sleepy towns of Bredbo, Nimmitabel and Candelo. But don't expect high rise hotels, shopping centres or huge theme parks – what you find are establishments, local icons and enough fishing holes for the fishing enthusiasts. These are what makes a coastal town what it's ought to be! Whale watching (perfect at this time of the year), fishing, eating local oysters, and yes long walks in the beach – who needs the hustle and bustle of tourist beaches when you can enjoy these in peace?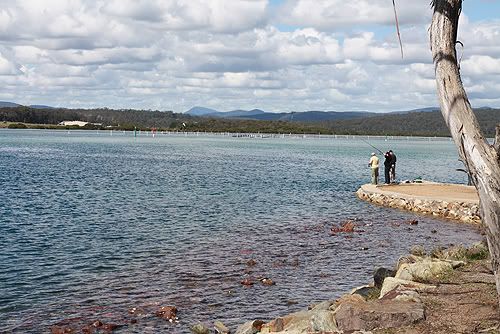 Welcome to my beautiful country, everyone.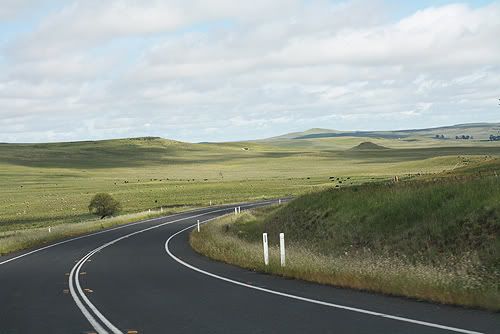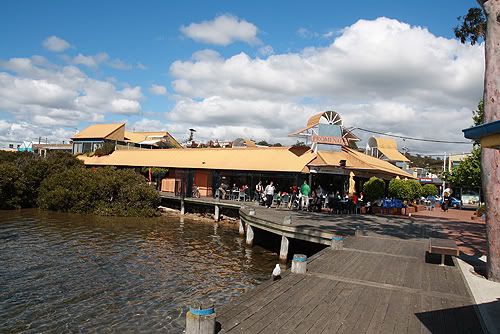 In one of the mornings that we were there, we decided to skip the conference breakfast and instead visit one of the cafes for a hearty brunch. We chose Waterfront Cafe in the Promenade because it was the closest to the conference venue and well, I saw two of the cutest Labradors outside with their owners and I just have to have a good look at them!!!! I'm a sucker for Labs, I know. Heehee!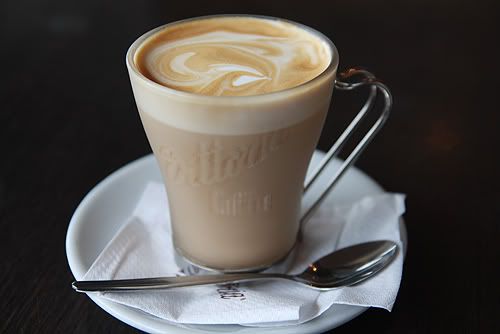 Upon entering the cafe we were immediately greeted by a very friendly Italian waitstaff who I anticipated was too friendly he would come and give us all a hug. He didn't, but he came close – all he wanted was to take our umbrella and put it away for safekeeping so we don't have to worry about it. Ahhhhh Trish, the city life has corrupted you once again! He was just the warmest, friendliest waitstaff around, and after more observing, it seems as though he knew most of the patrons that come in and out of the cafe. We were immediately drawn to the kitchen and bar dynamics as all waitstaff seem to coordinate their movements with each other in one harmonious waltz – such a nice, pleasant thing to watch!
Mr J always, with no fail, have to have the big breakfast meal when we're out brunching. Some big breakfasts that we've had were pretty mediocre, some utterly disappointing, and some just pure light-up-my-world wonder. This big breakfast at the Waterfront was just pure bliss!!! My most favourite? The hash brown!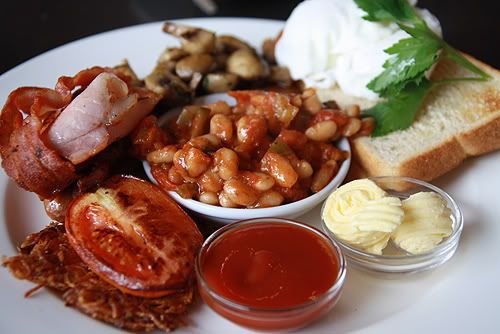 The omelette was humungous! I started wondering how many eggs were in that omelette, and trust me, I could've easily guessed 4 eggs. The feta, sundried tomatoes and spinach added so much taste and colour that it was enough as breakfast AND lunch!
After the hearty breakfast we needed to have a good walk around, so we went to the boardwalk which is only a few minutes drive down the main road.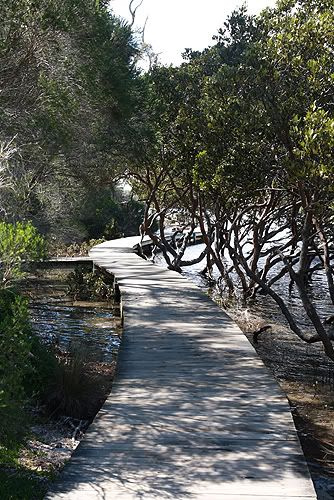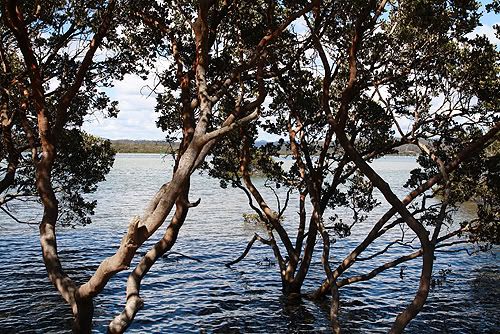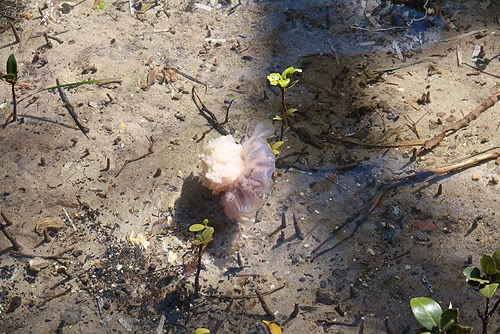 While I was working in the conference, Mr J played tourist and what else can you do there as a tourist but whale watching? And whale watching he did!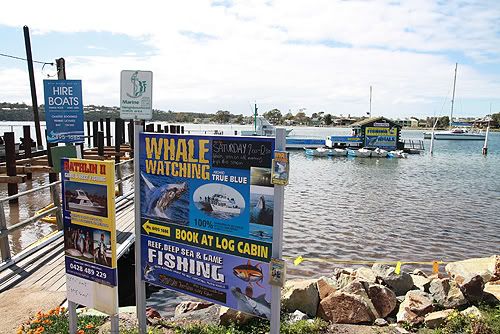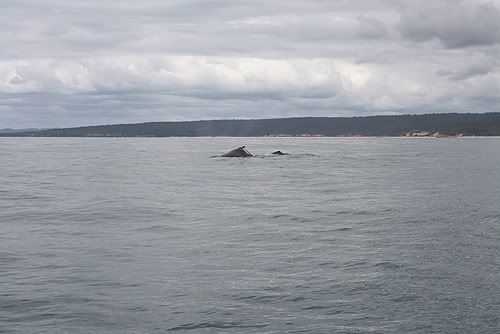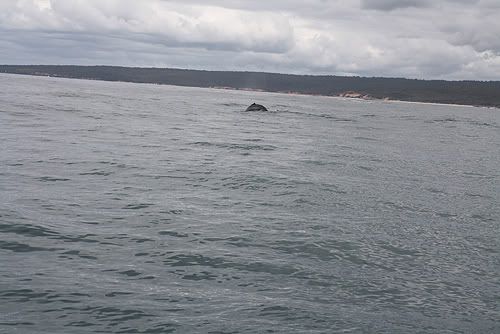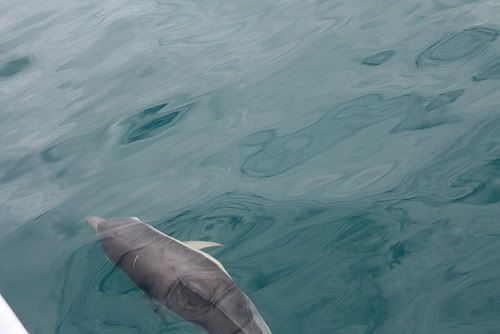 After his life out in the sea, Mr J informed me later on that he was famished (after that huge breakfast!!!) so he tried some local products in the form of one of his most favourite Aussie food – meatpies! Oh, boys will be boys.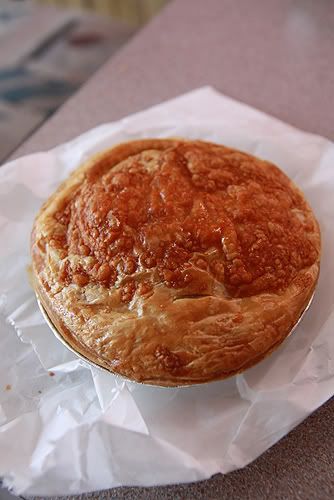 Being the good boy that he is, he knew I wanted food shots but he didn't note down what he ate so he couldn't even remember the name of the meatpies. All he could remember was that they were delicious and gone in 60 seconds. Bless!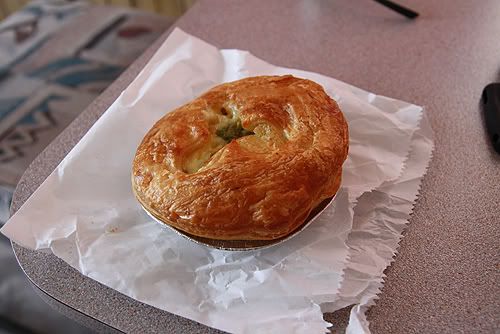 Our accommodation was close to Short Point Beach too so every morning and evening we would take leisurely walks to enjoy the fresh air, the peace and tranquility of the beach and to strain our eyes to see if we can spot some whales out in the blue yonder.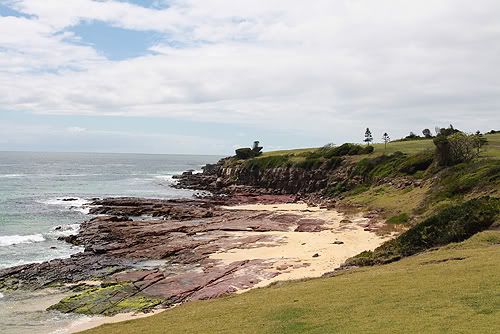 Oh, and take silly shots too!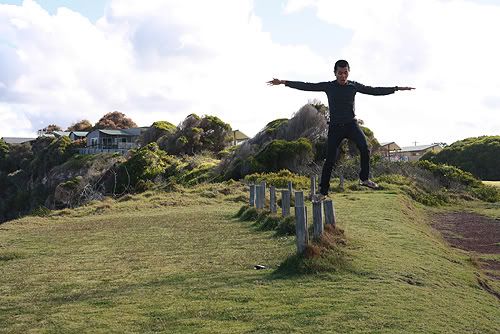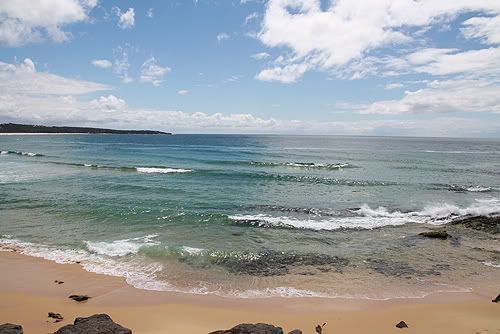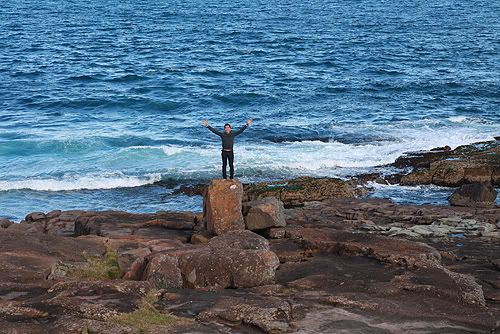 Merimbula was just a great trip away – away from the hustle and bustle of the city and into a place full of friendly people, wonderful food, peaceful and quiet surrounds, and great memories. Merimbula is approximately 6 hours drive away from Sydney, or a 1 hour plane ride. There are plenty of accommodation available – from apartments to motor inns to caravan resorts.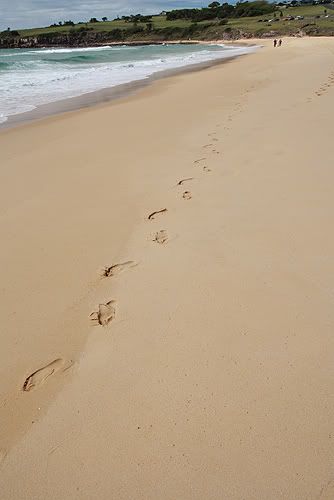 …
The Waterfront Cafe Merimbula
The Promenade, Market Street, Merimbula 2548
Ph (02) 6495 2211
Merimbula Marina Whale Watching
http://www.merimbulamarina.com/
Merimbula Tourism