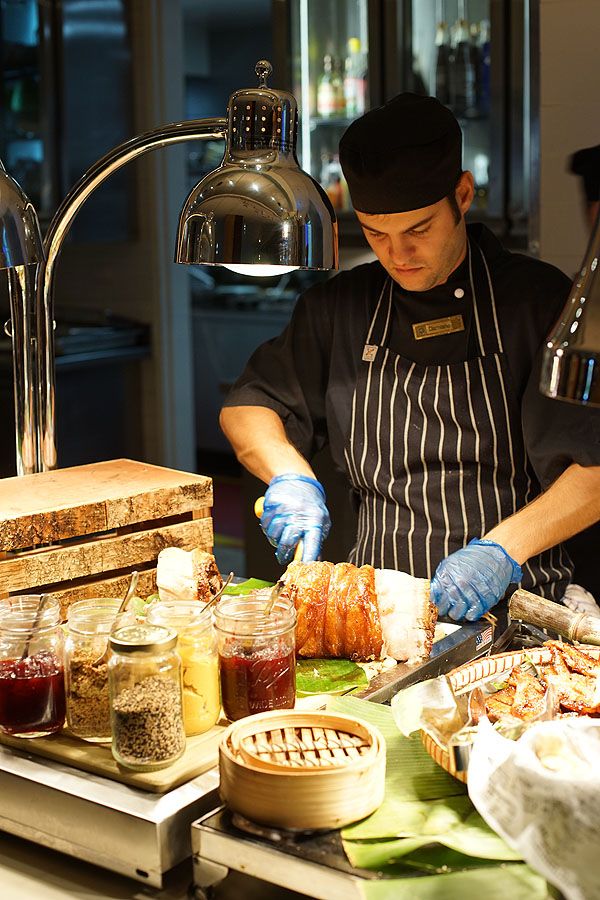 Did you know that last Thursday, 1st of October, was the 40th anniversary of Ali's and Fraser's Thrilla in Manila match which was held in, guess where, but Manila?! Well, today we toasted a Thrilla in Manila cocktail and celebrated everything Filipino at Shangri-La Hotel's Philippine Food Week. 1 whole week of Filipino food fair at Cafe Mix in Shangri-La Sydney to celebrate all 7,000 islands of the Philippines. A few of us Sydney Filipino food bloggers do a pilgrimage to Shangri-La every year for this particular event, and this year's is definitely bigger and better (ping Raff and Christine!).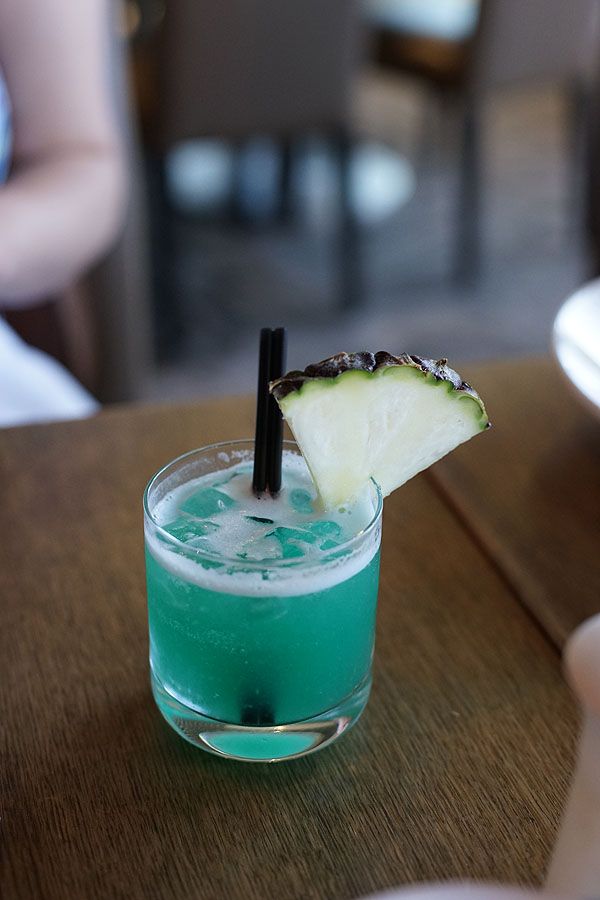 Got your kare-kare cravings in tow? CHECK. Kilawin? CHECK. Lechon, BBQ, buko salad, halo-halo and leche flan? CHECK CHECK CHECK! It was a beautiful ode to Filipino feasting! And what better way to celebrate the start of this beautiful warm weather than to sip refreshing coconut water straight from the coconut itself, and feast on the delicious Filipino dishes that the chefs, who came all the way from Shangri-La Makati, Philippines, have prepared for us. Food really brings people together – and it was a beautiful scene to see different people from different backgrounds and cultures come together and enjoy the dishes from my own motherland. Let the fiesta feasting begin!
The Philippine Food Week buffet lunch is available at $55 per person from Monday to Friday, noon to 2:30pm, and from 12:30pm to 2:30pm on Saturday and Sunday. The buffet dinner is available all week from 6pm to 10pm for $75 per person. For bookings or enquiries regarding this event, please contact Shangri-La Hotel, Sydney on (612) 9250 6206. Book quick because this event is only here for 1 week (2 – 10 October 2015) and spaces are running out fast.

Thanks to Shangri-La Hotel Sydney & Makati (and Raff of RamenRaff) for the invitation, and the beautiful lunch, conversations and experience. Trish dined as a guest of Shangri-La Hotel, Sydney.