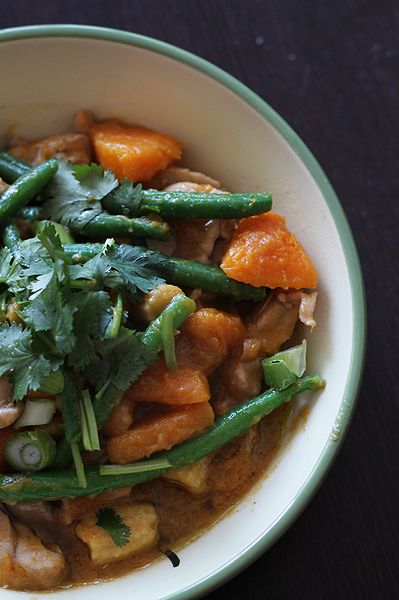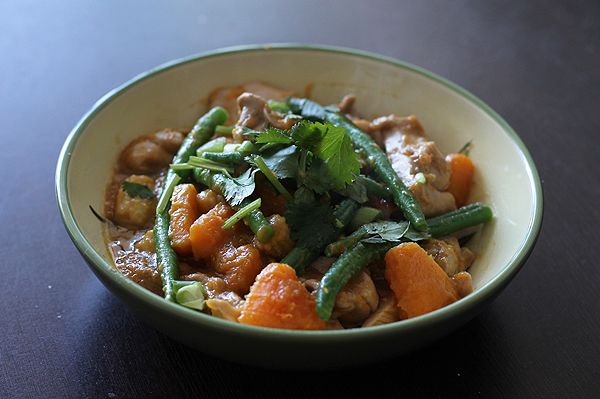 Part two of my attempt to cook Thai food at home was victorious, this time with Five Tastes' Green Curry sauce & meal kit. I was pleased to see how simple it was to create green curry chicken using the Five Tastes Meal Kit. My husband makes his own green curry paste from scratch, and he was equally thrilled that the Five Tastes' version tasted close to his own version!
The Meal Kit included: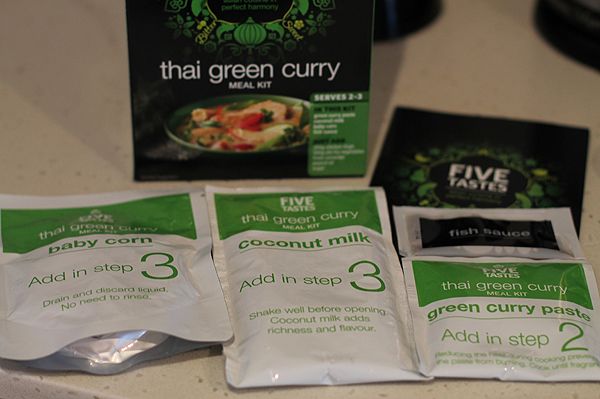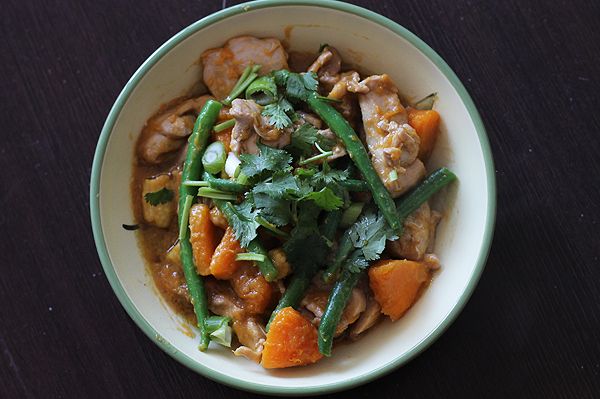 Green Curry Chicken with Five Tastes' Thai Green Curry Paste & Meal Kit
Makes approximately 4 servings
500g chicken thigh fillets, sliced into small portions
1 tbsp olive oil
1 tsp palm sugar
1/2 cup water
Small handful of green beans
Small bunch of fresh coriander
(Optional) 200g pumpkin, sliced into small chunks
1 Five Tastes Green Curry Paste Meal Kit (the meal kit includes the green curry paste, fish sauce, coconut cream & baby corn)
Heat the oil in a pan. Sear the chicken until lightly brown. Cook chicken for about 15 minutes.
Add the pumpkin and cook for another 5 – 10 minutes, or until the pumpkin have just softened. Add a small amount of water to avoid burning.
Add the palm sugar, water, green beans and the meal kit ingredients (fish sauce, coconut cream, green curry paste & baby corn). Simmer for 5 minutes
Remove from heat and top with fresh coriander. Serve with warm rice. Enjoy!
…
Again, thank you to my friend Larissa & Five Tastes for the generous Five Tastes sauces & meal kit.