Mexico is one country I would love to visit in this lifetime. Because I mean, who doesn't? The food, music, festivals, and the people are all so lively and colourful, it would be a beautiful sensation overload and one trip that I know will go down the books.
In the meantime, I was privileged to be invited to Los Vida's newly opened branch at The Canteen, Barangaroo precinct. Oh you know, just those three towers rising from the construction site off Kent St in the city. The site where a promise of glitz and glamour looms in near future, where apparently we shall find (in the next few years) 'the greenest global residential, shopping and business centre in the world'. It was a lovely walk from my office to the middle tower, where the food court aptly named 'The Canteen' can be found brimming with take away food counters (and hungry office and construction people alike). I genuinely loved the buzz of lunchtime people walking around, thinking of what to eat, and the shops eagerly preparing for the massive hungry exodus.
We were greeted by Ulysees from Los Vida at the extremely busy Los Vida counter, and we pretty much just let him decide what our Mexican fiesta lunch would be. He excitedly gave us a quick whiz around the exciting menu and the unfamiliar Mexican fare that, after sampling them, pretty much changed my views of Mexican food. I initially had ideas of nachos and tacos of the Tex-Mex kind: covered in cheese, sour cream, avocado, salsa and jalapenos. What Los Vida offered was more of a refreshing, light, and extremely tasty Mexican affair. I was worried that I would trot back to the office feeling sluggish, heavy and sleepy, but I lasted the rest of the afternoon feeling full but content, as the whole meal packed a lot of flavour, and yet satisfyingly light and tasty.
Thanks to Los Vida for the invitation, and the colourful Mexican workweek lunch! Trish and Mr J dined as a guest of Los Vida at The Canteen, Barangaroo.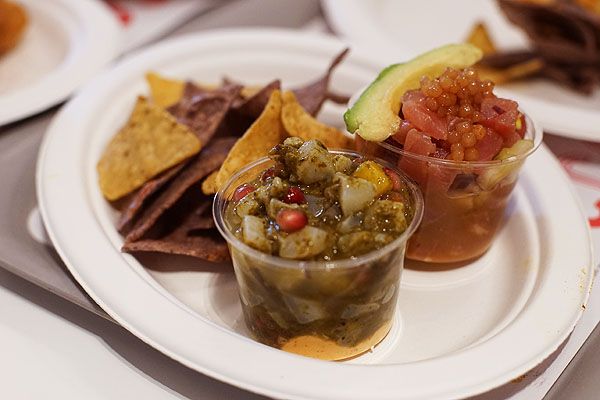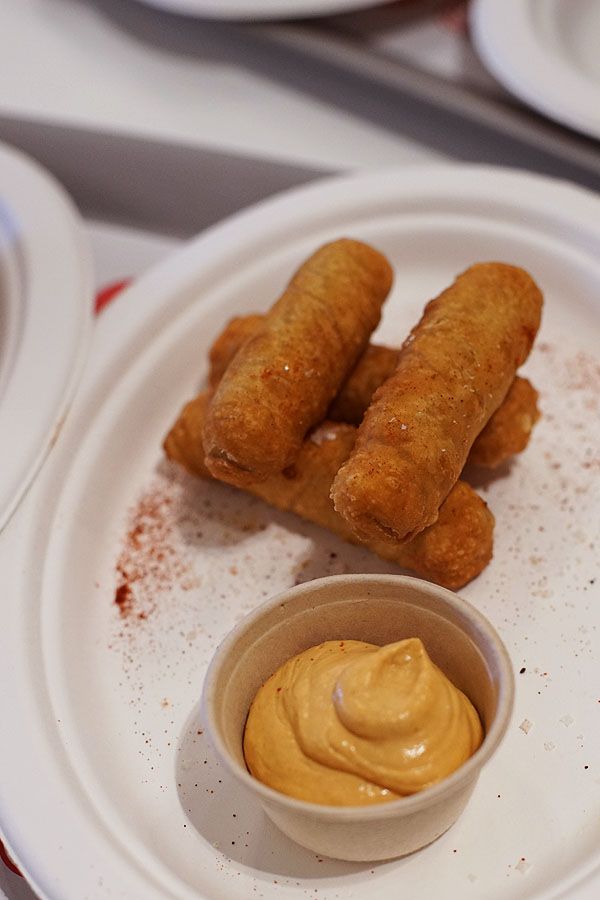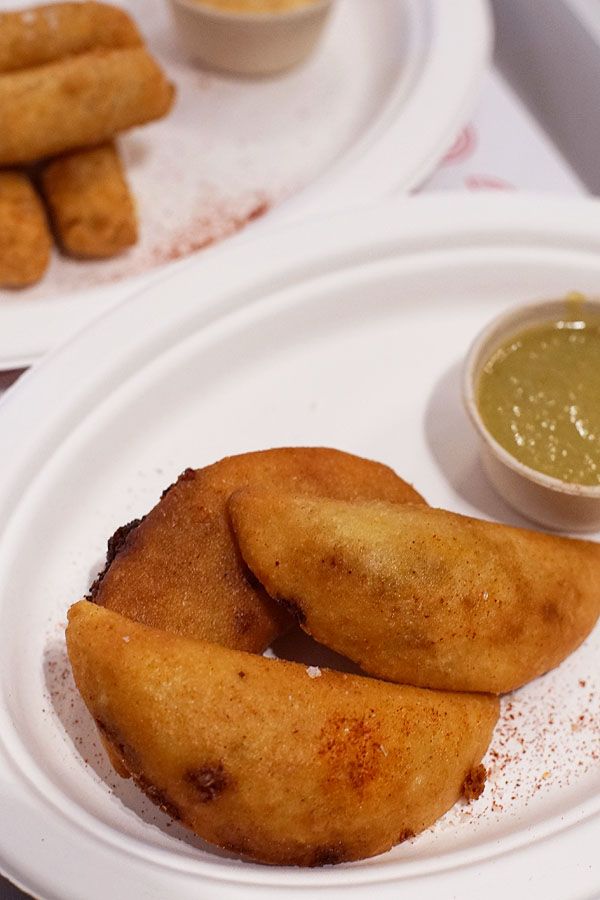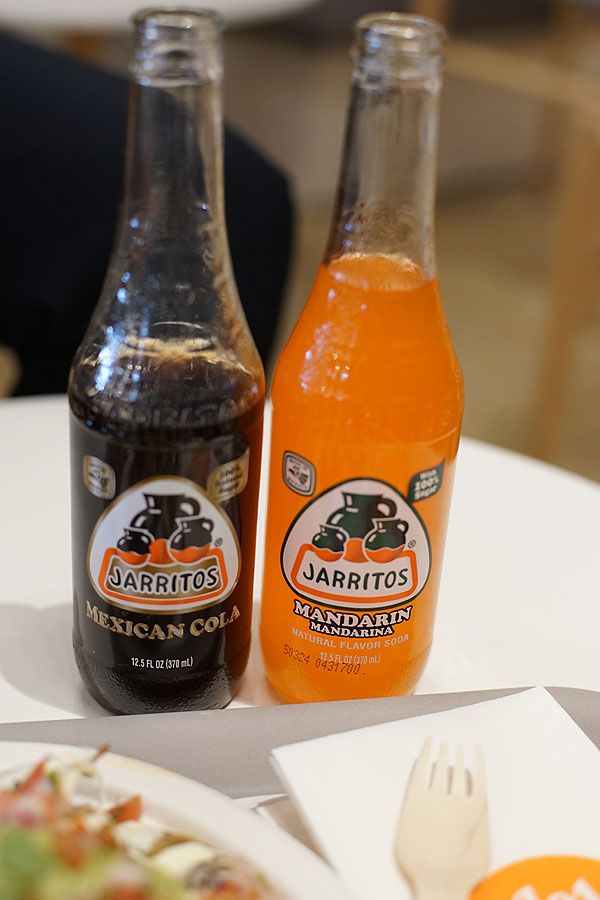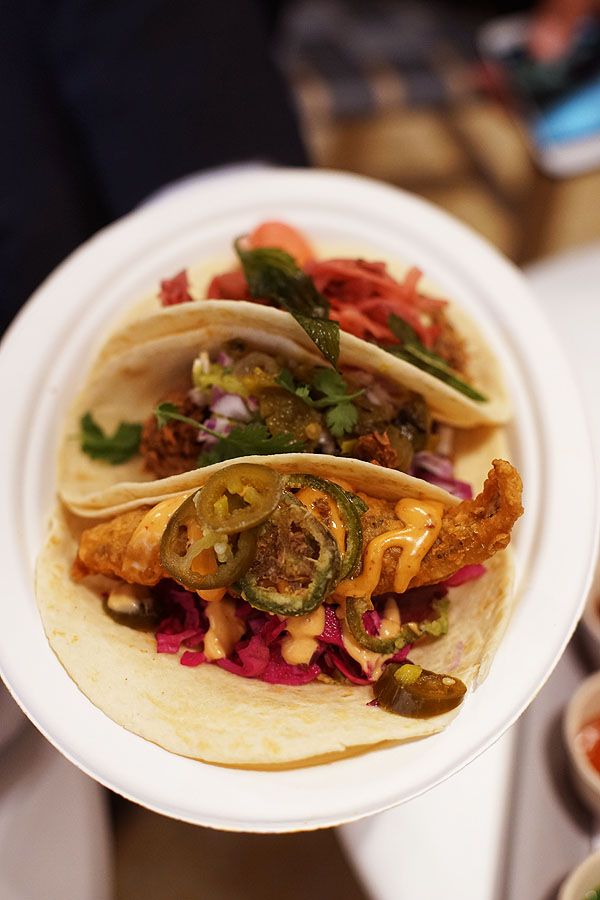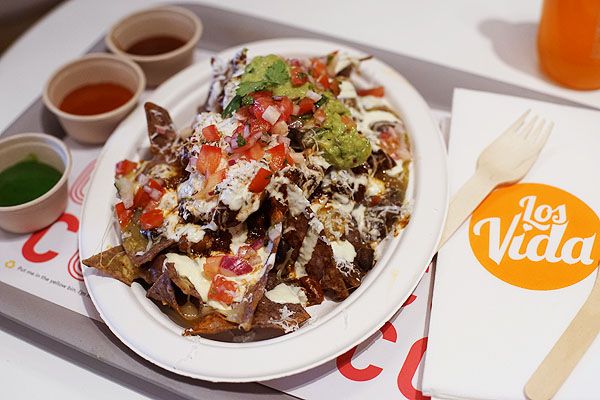 …
Los Vida, Barangaroo
Tower 2, The CanteenBarangaroo South, Hickson Rd
Open Monday – Friday from 11am – 3pm