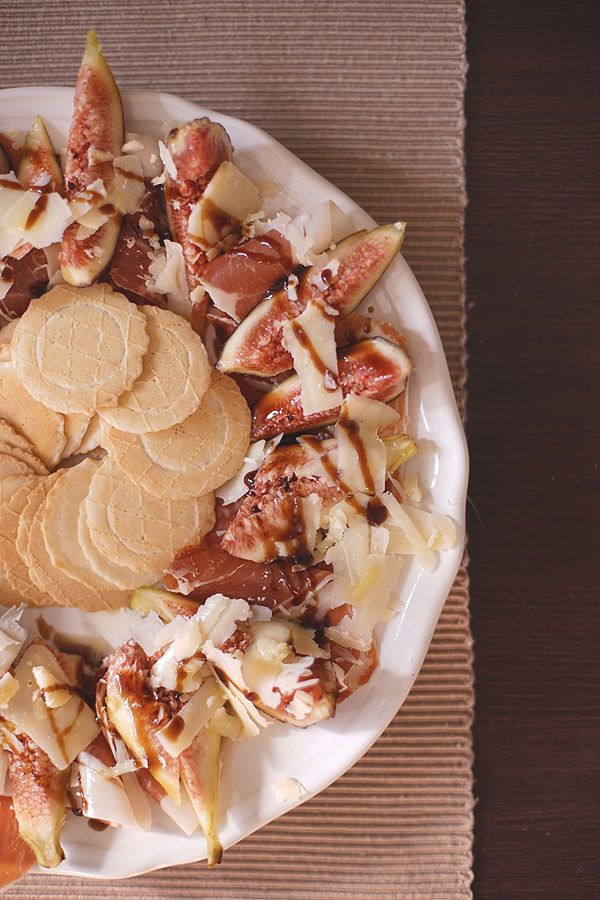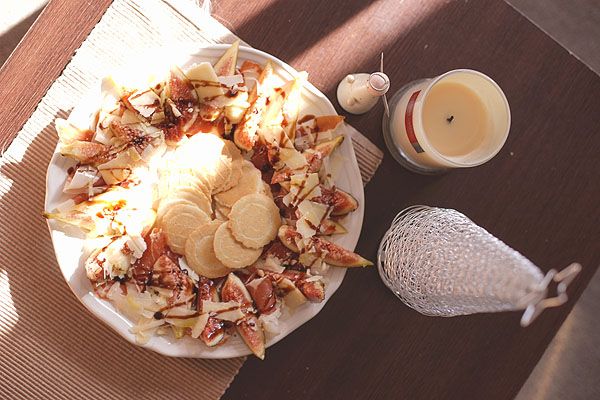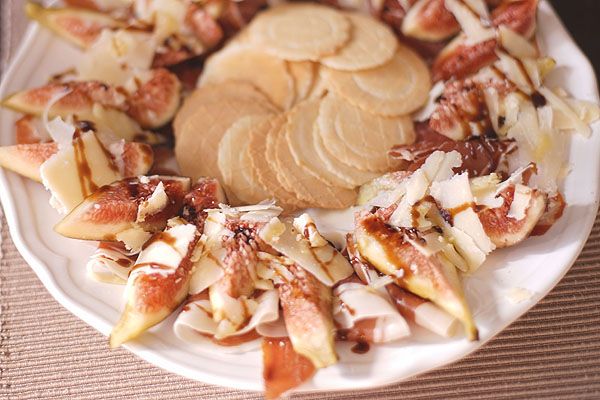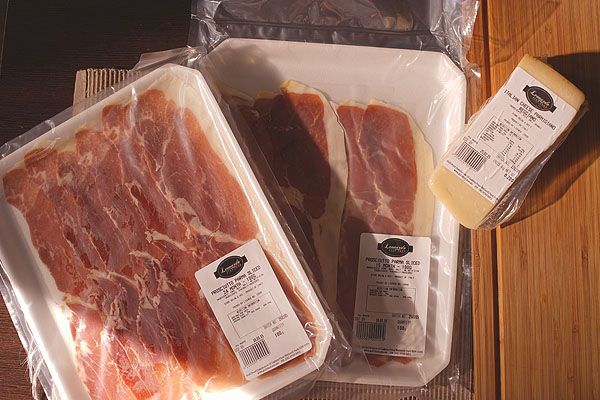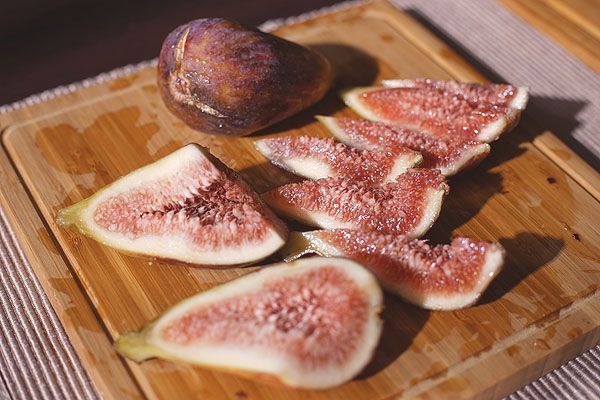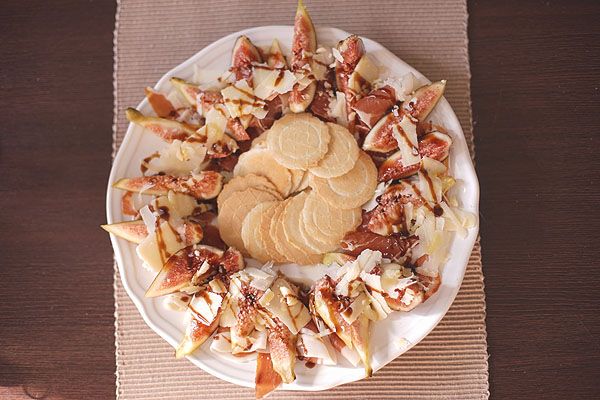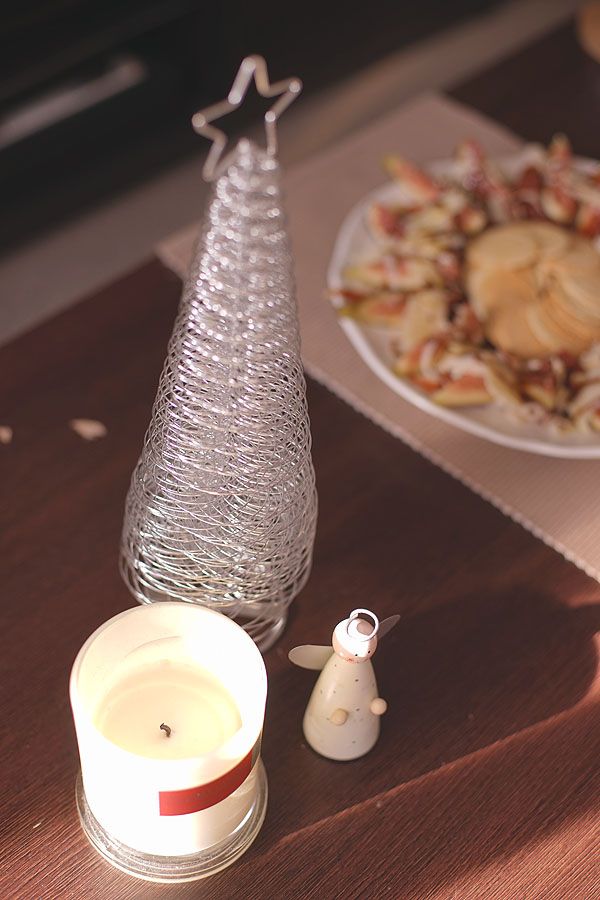 Christmas: indeed my most favourite time of the year. I love everything about Christmas, and I usually go crazy with the decorations and the cooking and baking and shopping. But this year, we decided to do something differently. Less waste, less spending, be more practical. We asked relatives to give to charity instead of to us. We're smarter with our budgeting. And because we moved into a smaller apartment in the city, space and storage has posed a big issue and therefore we decided to not have a tree and decors. But I had one request: could I still have a tree? Off I went to the local shop, bought a desk-sized silver tree and an Ecoya Christmas scent candle, and placed my trusty guardian angel next to them. Ta-da!
Another addition to our Christmas 'decor' is this edible Christmas wreath, thanks to melt in your mouth Prosciutto di Parma and Parmigiano Reggiano with some fresh figs I picked up from the local Pyrmont Growers' Markets and a drizzling of balsamic glaze and garlic infused extra virgin olive oil.
Oh and hey, you can bring this dish to any Christmas party or gathering if you're strapped for time and don't feel like cooking, but still want to bring Christmas on a plate.
This is my little Christmas corner, in my little apartment, but celebrated in the big, generous and beautiful way that it deserves.
Thanks to Prosciutto di Parma & Parmigiano Reggiano and Bite Communications for the generous 15 and 24 month prosciutto and the beautiful parmigiano reggiano.