If you look at my childhood photos, you will notice that all of them have one thing in common:
I am always eating in all the shots.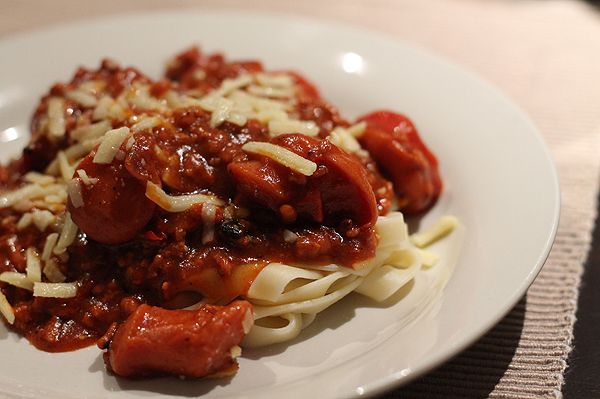 Yep, I had a very happy childhood and I loved eating. I eat anything that my dear mother put infront of me, may that be meat, seafood, vegetables and everything in between. I loved eating too much that one frightful Christmas when I was 9 years old, I became ill after eating green mangoes with bagoong (shrimp paste) from a street vendor, was rushed to the hospital and diagnosed with typhoid fever. I got really ill (a week in hospital, vomiting and all) but you know what ? That didn't stop me from buying more food from the street vendor. But sshh… don't tell mum.
But I digress.
In most of the photos of me eating, I'm almost always eating spaghetti. The sweet, slightly spicy, salty and oh so delicious Filipino version of spaghetti bolognese – also known to my former 9 year old self as Jollibee Spaghetti. My sister will always order palabok (a local Filipino noodle dish) whereas mine will always be Jollibee Spaghetti, Coke & Peach Mango Pie thanks.
So much so that I carried this "addiction" up to my adulthood (although sometimes I still am the child in the place). So when the Kulinarya gang came up with "Filipino Spaghetti" for the month of October, I couldn't help but squeal with glee and happiness and much, much gusto. I was like a kid again. I was like that kid again, in pigtails, devouring a plate of Jollibee spaghetti, posing next to Jollibee mascot with a smile from ear to ear.
And yes, Mr J cooked the dish. Because I'm spoiled like that and so blessed to have married such a talented man. This is his recipe, and I'm proud of him.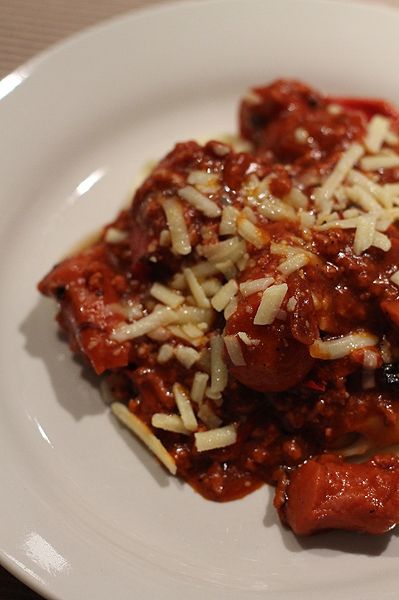 Filipino Spaghetti ala Mr J
500g pasta linguine
500g minced pork
8 pcs of frankfurts
1 red onion finely chopped
4 cloves of garlic
750ml tomato sauce
2 tbsp tomato paste
3-4 tbsp of sugar
a dash of chili flakes
Cracked pepper
2 slices of cheddar cheese
Cook the pasta as per packet instructions.
Saute the chopped onion and garlic in a pan for a couple of minutes until soft.
Add the minced pork and cook for 5 minutes.
Put in the frankfurts and cook for a few minutes (approx 3-5 mins).
Add the tomato sauce, tomato paste, sugar, chili flakes, pepper and stir to blend all the flavours.
Cover and simmer for 15-20 mins. Note that you can add the cheese any time during the simmering to add thickness to the sauce.
Serve with the cooked pasta and topped with more shredded cheese.
…
Kulinarya Cooking Club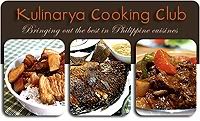 Kulinarya Cooking Club was started by a group of Filipino foodies living in Sydney, who are passionate about the Filipino culture and its colourful cuisine.
Each month we will showcase a new dish along with their family recipes. By sharing these recipes, we hope you find the same passion and love for Filipino Food as we do.
If you're interested in joining our Kulinarya Cooking Club, please feel free to drop by our foodblog http://kulinaryaclub.wordpress.com/ and leave a comment – we would love to hear from you!