I love my Japanese food, and I love my ramen.
Picture this: my Japan trip, circa 2008. Our flight just arrived in Osaka from Australia. It was 5 degrees C outside, almost 9pm, raining cats and dogs, and we were starving. Starving I tell you (what do you expect from a 9 hour flight on a budget airline?)! Walked around the empty streets of Osaka, the sound of the pachinko machines echoing in the background, when we saw a stream of yellow light coming out of a narrow opened doorway. The smell of broth ushered us in, and we suddenly found ourselves inside a hole in a wall, 2 table ramen restaurant being manned by the happiest noodle-turning, broth bubbling ramen guy on this side of the planet. And the ramen? It was manna from heaven – tonkotsu broth, noodles, boiled egg, chashu (pork slices), nori (seaweed), shinachiku (seasoned bamboo shoots), sesame seeds, and a hint of garlic. H E A V E N.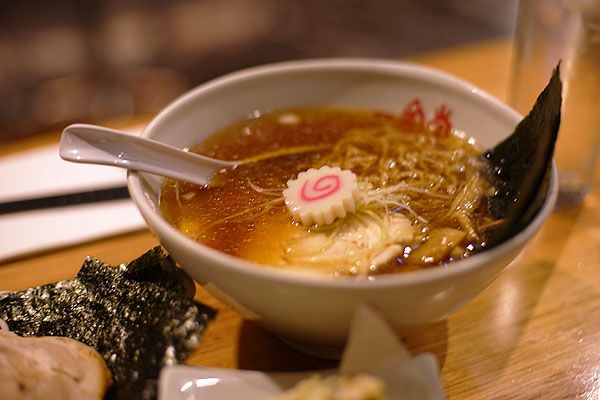 Back home in Australia, my love for ramen continues and one of my favourite spots to get my ramen fix is Ippudo. Have you tried their ramen? And pork buns? And sake-based cocktails? No? Do yourself a favour – grab a spot now and order these three pronto. These are my go-to meal fix especially when I'm feeling nostalgic about my Japan trip. Thanks to Narisa from SD Marketing and Ippudo, I received a very generous invitation to try out their SHOJIN Vegetarian ramen – a lightly brothed soup with whole grain noodles, served with deep fried vegetable kakiage (fried vegetable bits – carrots, corn, etc) and soy protein wrapped in seaweed. A quick search on the Ippudo website showed me that:
The term "SHOJIN" is not just a vegetarian ramen, but one that adheres to strict Buddhist principles. Its aim is to bring out the original flavours of the ingredients and is a cuisine of devotion to details.

Shojin Vegetarian Ramen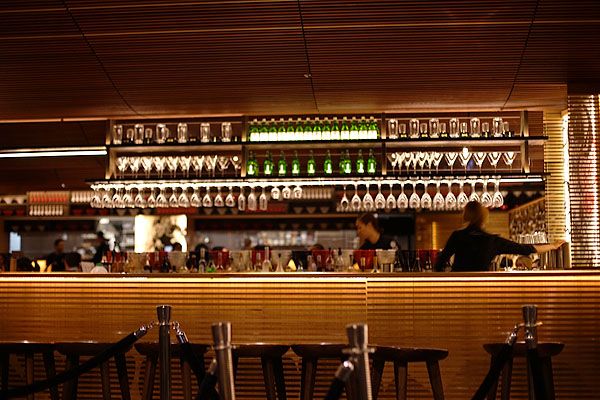 We were also treated to an array of Ippudo's 'bests': Pork Bun, Unagi Gohan (grilled eel on rice), and the uber drinks Tokyo Sunrise (sake, grapefruit juice, lychee juice, grenadine), Ippudo Ginjo (Ippudo original house sake), and Ginrei Umeshu on the rocks (plum wine – YUM!).
Thanks to SD Marketing and Ippudo Sydney for the invitation and the warm welcome, dinner, and drinks. Sugarlace & guests dined as guests of Ippudo Sydney. Special thanks to the Ippudo crew especially Mark who looked after us (and our other little guest, baby Talya!).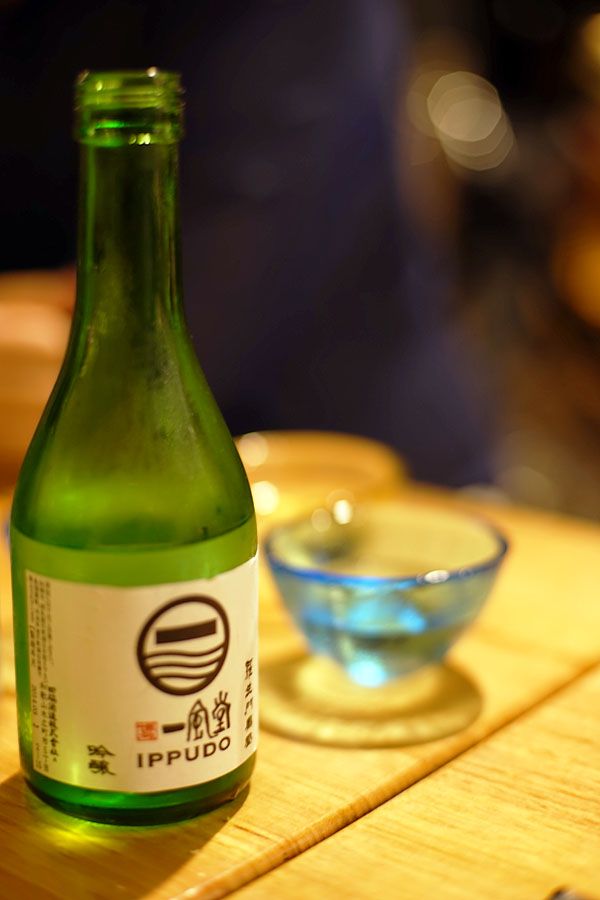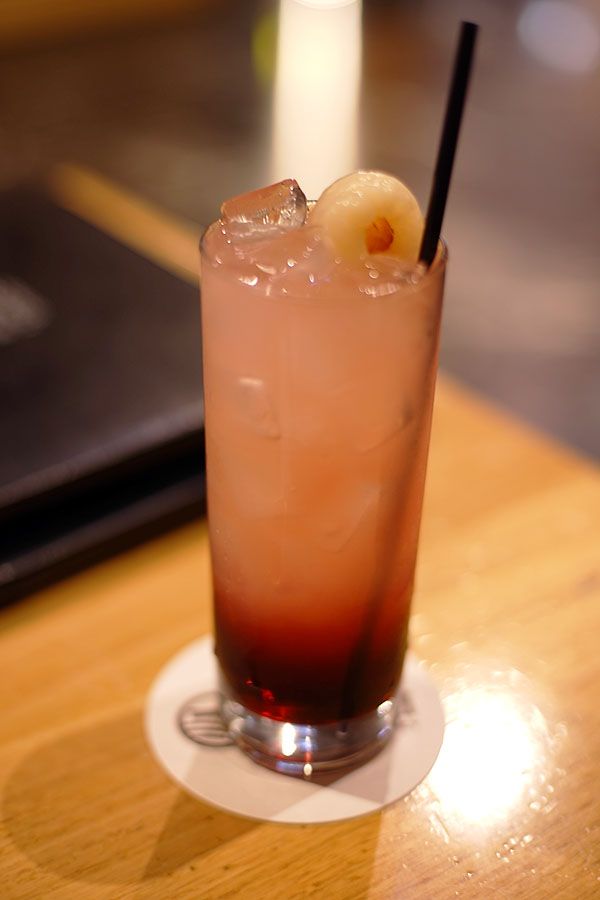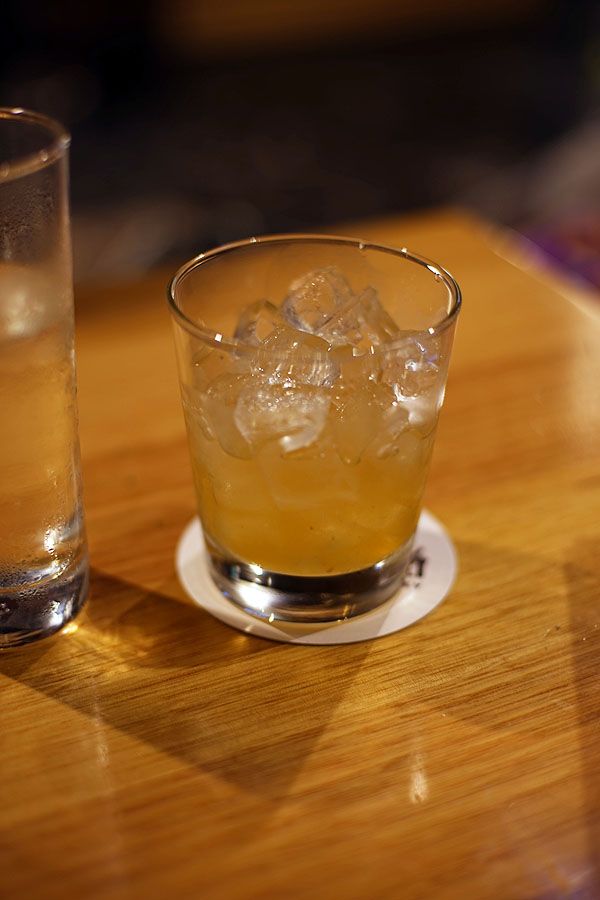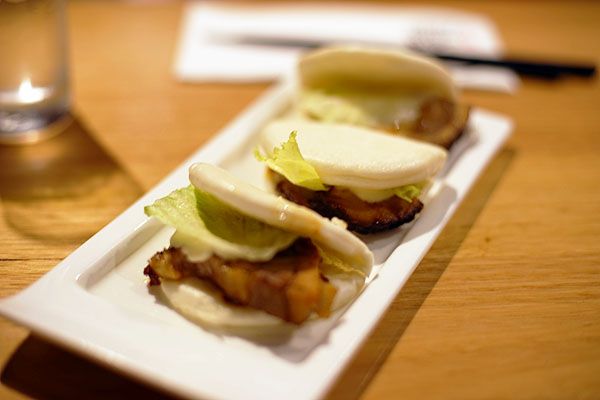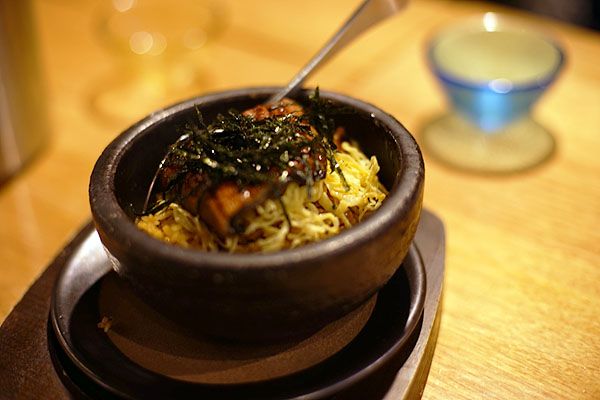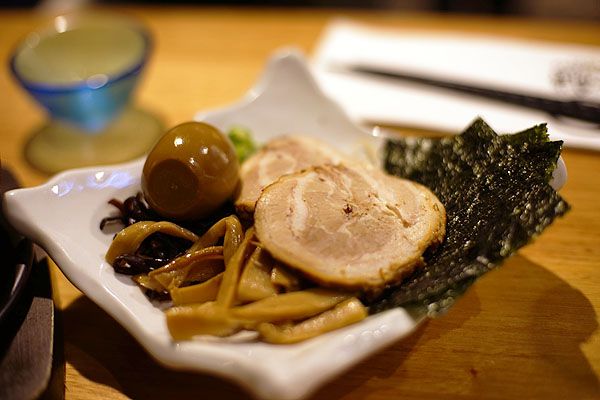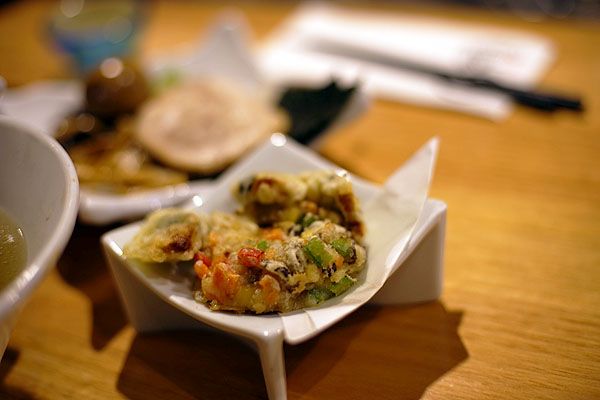 …
Ippudo Sydney
http://www.ippudo.com.au/
Address: Shop 5021, Level 5, Westfield Shopping Centre/188 Pitt Street Sydney Australia, 2000
Phone:(02) 8078 7020