I squealed with delight when I found out that ex West Juliett head chef Sarah McWilliam opened a new cafe with ex The Counter owner Mariella Traina. I had sweet delusions of awesome coffee, beautiful breakfasts, and gorgeous reincarnations of that salty chocolate chip cookie (best cookie in the universe, in my humble opinion). One Saturday morning, with hungry stomachs and a nose for that first drip, we made the short trip from one side of Sydney to the other (ok, from Pyrmont to Alexandria…), found ample parking at Gerard Street, and zeroed in on that unmistakable Sydney cafe scene: chairs and tables flooding out the cafe, and a colourful combination of people, children, and dogs eagerly waiting for a table, their coffee, or just hanging out.
I love the interiors at Meet Gerard… a well balanced, clean, light atmosphere buzzing with people, grinding coffee, chitchat, and clattering of plates and utensils. The food is even better: an odd mix match of good old brunch favourites, with exciting, not-your-average breakfast food that somehow magically works together (I'm looking at you, Milk & Honey yoghurt panna cotta! Why are you so amazing?).
You go there to feed, to catch up with friends, to enjoy the coffee and cakes. It's my kind of place, and one that is already becoming a Sydney favourite.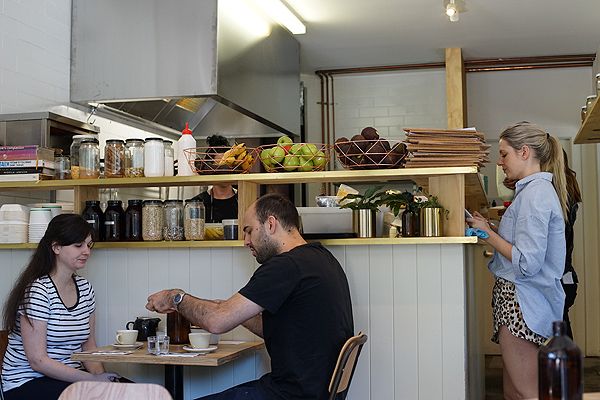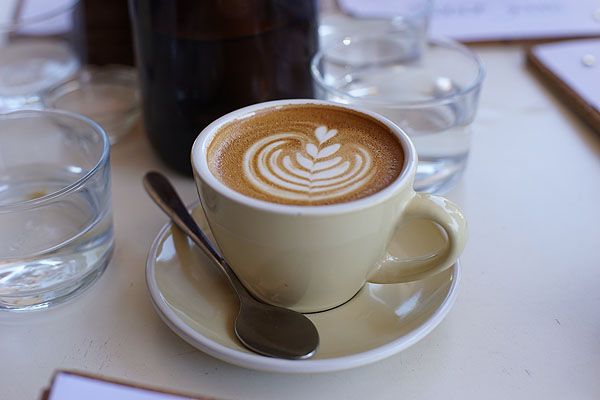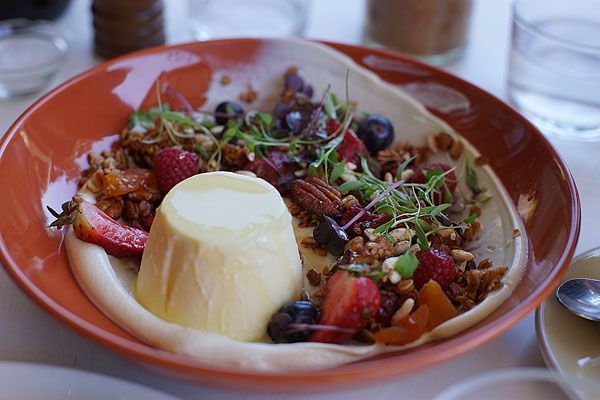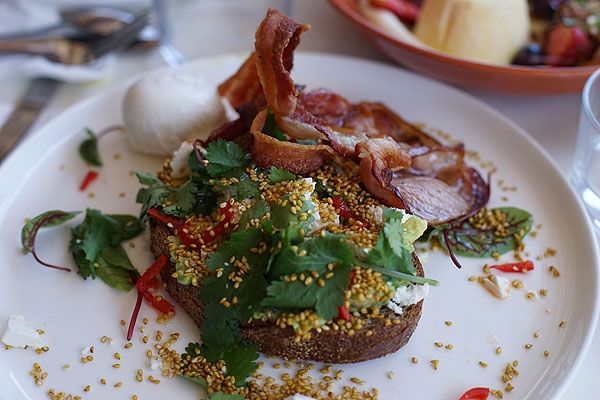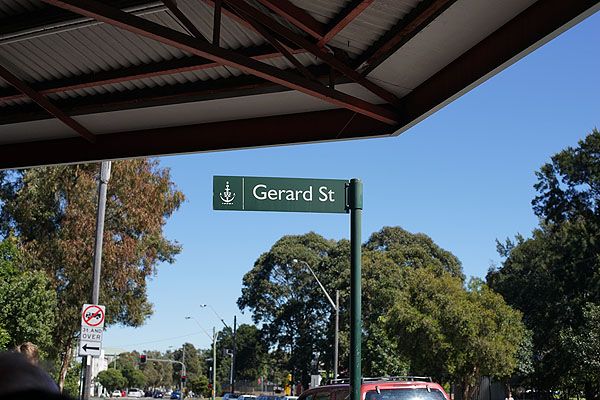 …
Meet Gerard
http://www.meetgerard.com.au/
54 Henderson Rd Alexandria
02 8021 7211
Open Mondays to Saturdays 7am – 4pm