During the week, I saturate my days with corporate stuff (work work work! Gotta pay the bills). However on weekends I fill my senses with anything and everything that this beautiful city has to offer. On Sundays, I prepare myself mentally and emotionally for another full-on week at work, so I usually decompress and look for inspiring things that help revitalise my mind and soul. I've decided to create a Sunday Slowdown list of things that I love and enjoy; people, places, and events that inspire me, and everything else that I wish to share with my readers in the hopes that they will levitate your heart and soul as much as they have mine.
This is the first of my Sunday Slowdown.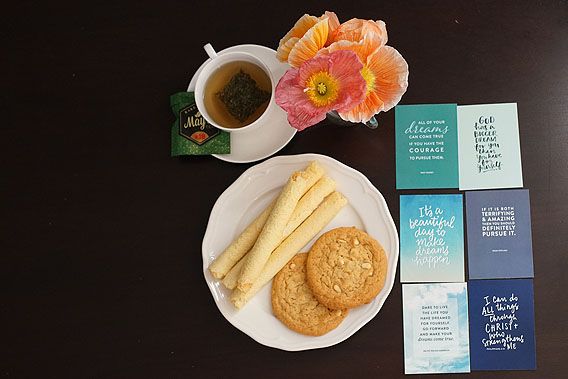 Sydney is glorious in any season, but nothing more so than Spring. Think glorious sunny days, cool, fresh morning breeze, the rainbow welcome of baby flora and just the general bright and liveliness of the city as we wake up from our winter hibernation. You slowly peel away the million layers of winter that you apply before leaving your apartment; you start seeing more people in the gym and cafes for brunch; markets and events and shows start their spring/summer calendar; you start filling in your diary with endless social activities.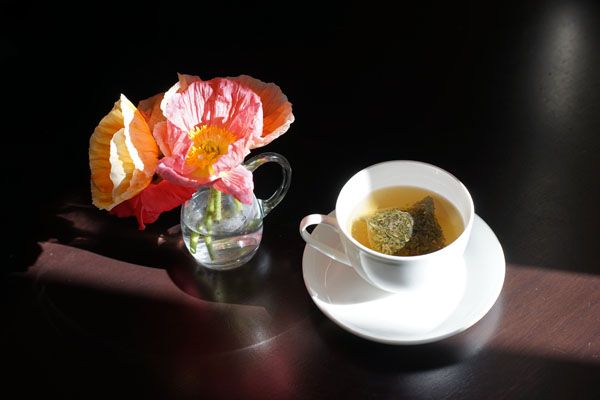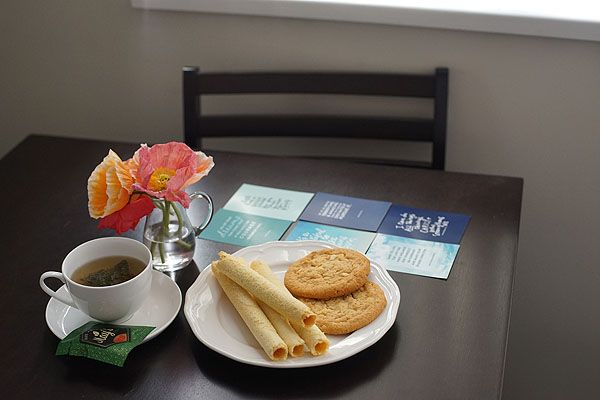 We are weekend brunch lovers. There's nothing better than waking up at a decent hour on a weekend morning (think 8am), putting on your exercise gear, starting the weekend right with some endorphins, injecting your body with some good, proper coffee and beautiful breakfast grub, and then off to the markets. This weekend, we went to my favourite after-gym cafe Room 10 Espresso in Potts Point for our usual brunch (him the salt beef brisket with cabbage slaw sandwich; mine the smoked ocean trout open sandwich with soft boiled egg, fennel and rocket salad), walked to Kings Cross Markets for some window shopping / strolling, and then picked up a lovely bunch of poppies before settling back home. After a quick siesta, it was afternoon tea time. The sun was shining through my window and I couldn't help but feel a little a lot grateful for this beautiful weekend scene.
Gourmet May's Crispy Rolled Crepes in traditional vanilla and coconut | Gourmet May's lavender and peppermit tea | Chasing Dreams' Passion Cards (thanks Rhiz!) | Poppies in bloom from Kings Cross Markets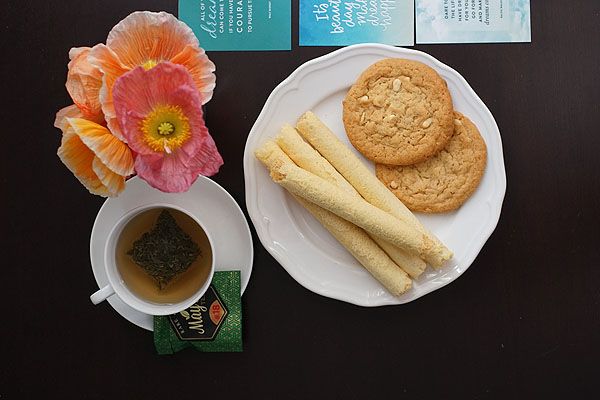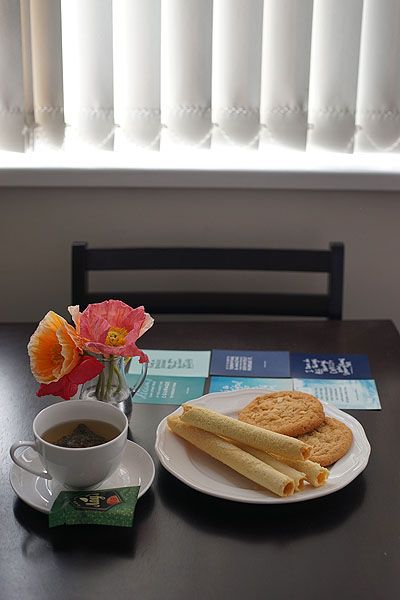 Gourmet May's Crispy Rolled Crepes in vanilla and coconut – a delicious snack of crispy, flaky thin crepes in all its buttery goodness. Reminds me of the Filipino barquillos. It was perfect with the bonus lavender and peppermint tea that came along with the box. Thank you Gourmet May's and Polkadot PR for the gorgeous crepe samples.
Chasing Dreams Passion cards – my good friend Rhiza is both an inspiration and an aspiration. A woman of Faith, these cards are for 'doers, go-getters and dream chasers who never tire of pursuing their dreams!'. Go chase yours.
Room 10 Espresso – a small laneway cafe tucked away in Lankelly Place, Potts Point, Room 10 Espresso serves some of the best breakfast this side of town. Everything may be low key (coffee is superb, food menu is beautiful, atmosphere is relaxed) but the whole experience is quintessential Sydney brunch. Open Monday to Sundays, 10 Lankelly Place Potts Point.
Kings Cross Markets – from organic produce, scented candles, fresh blooms, to freshly cooked breakfast or lunch to fill your tummy. Go there to eat, drink (coffee or fresh smoothies), and people watch the wonderful Kings Cross crowd.