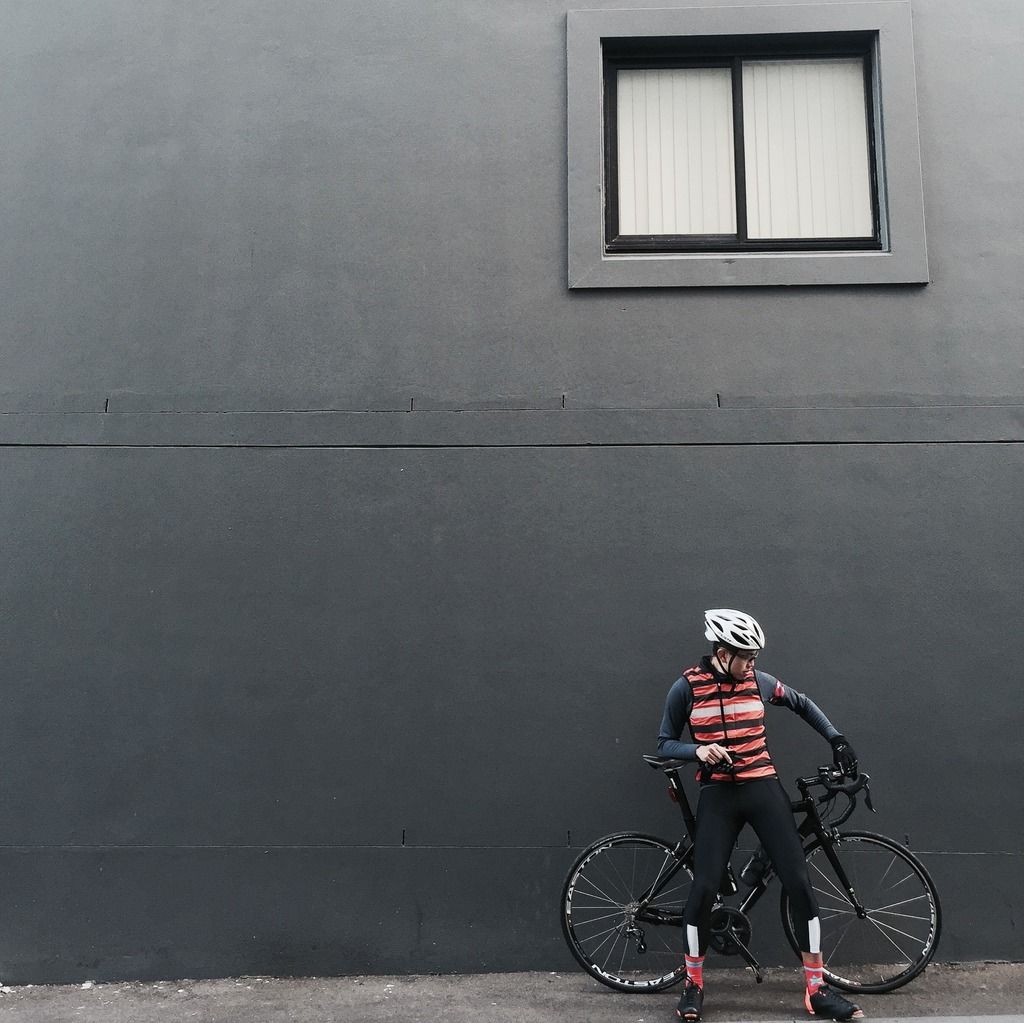 If you're like me who has a partner who rides almost 200km a week, you would understand my situation: 5am wake up calls (for him), multiple jerseys and bike stuff mysteriously appearing around the apartment (and in our credit card statement), and that obsession with the next Rapha sale. But I'm also a proud cheerleader and occasional cycling companion, and happily holds the title of 'Backout Queen' to our own group's 'Backout Cycling Club' that we share with a couple of other friends. I'm more of a casual, bandwagon rider – happy to take part in the annual MS Sydney to Gong ride, or do weekend rides around the harbour and Botanical Gardens en route to brunch.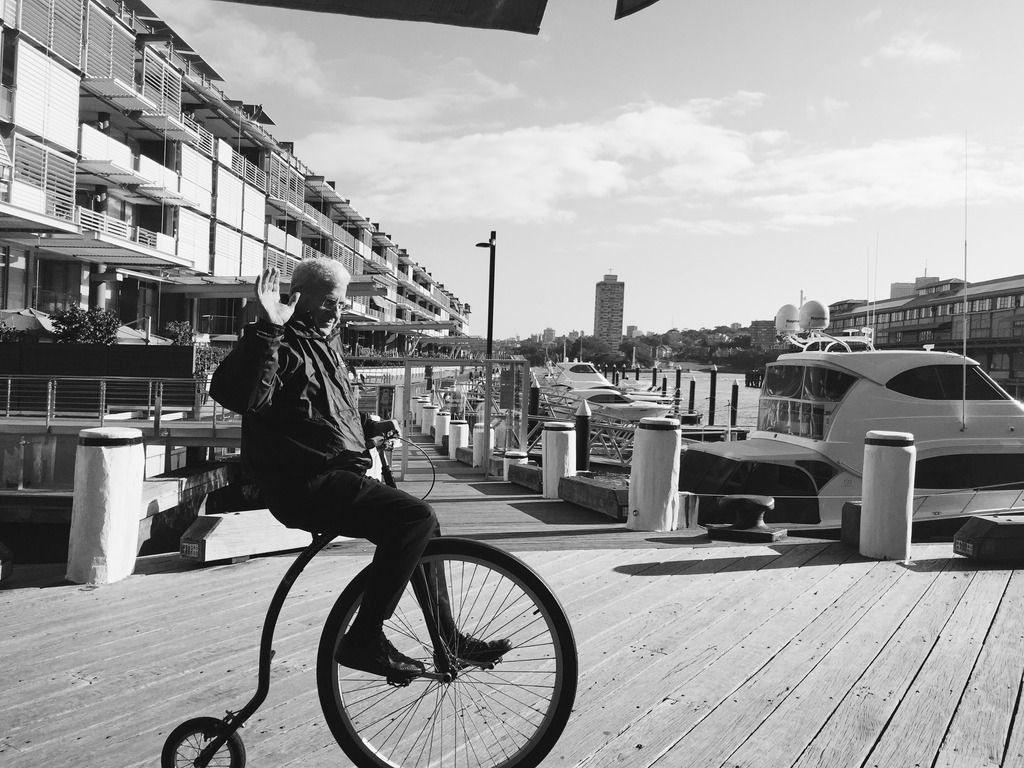 If you have 2 – 3 hours to spare on a weekend and would like to check out Pyrmont / The Rocks / Mrs Macquarie's Chair / Circular Quay and back to Walsh Bay with a little Barangaroo side trip, here are some snaps from our most recent weekend ride in my most favourite city in the world, Sydney.
1. Underneath the Harbour Bridge and infront of the Sydney Opera House – Hickson Road
From Pyrmont, cycle through Pyrmont Bridge Road and take the Sussex Street exit. Go straight and it will take you pass the constructions in Barangaroo and to Walsh Bay. Cycle to the very end and you'll be rewarded with this view…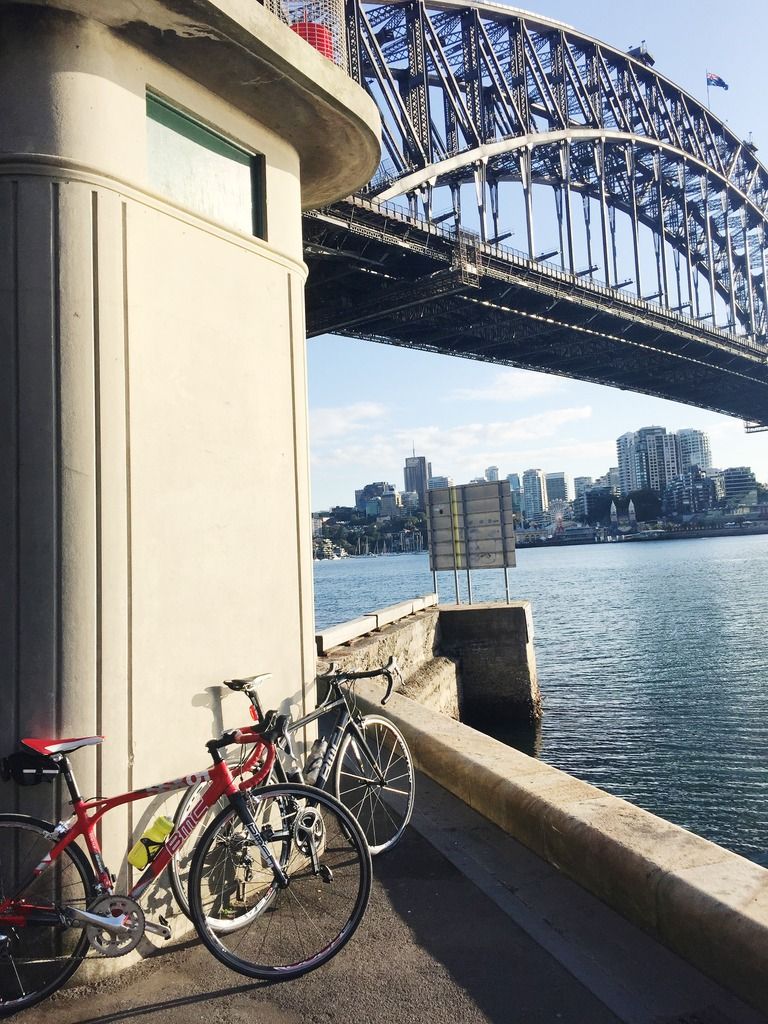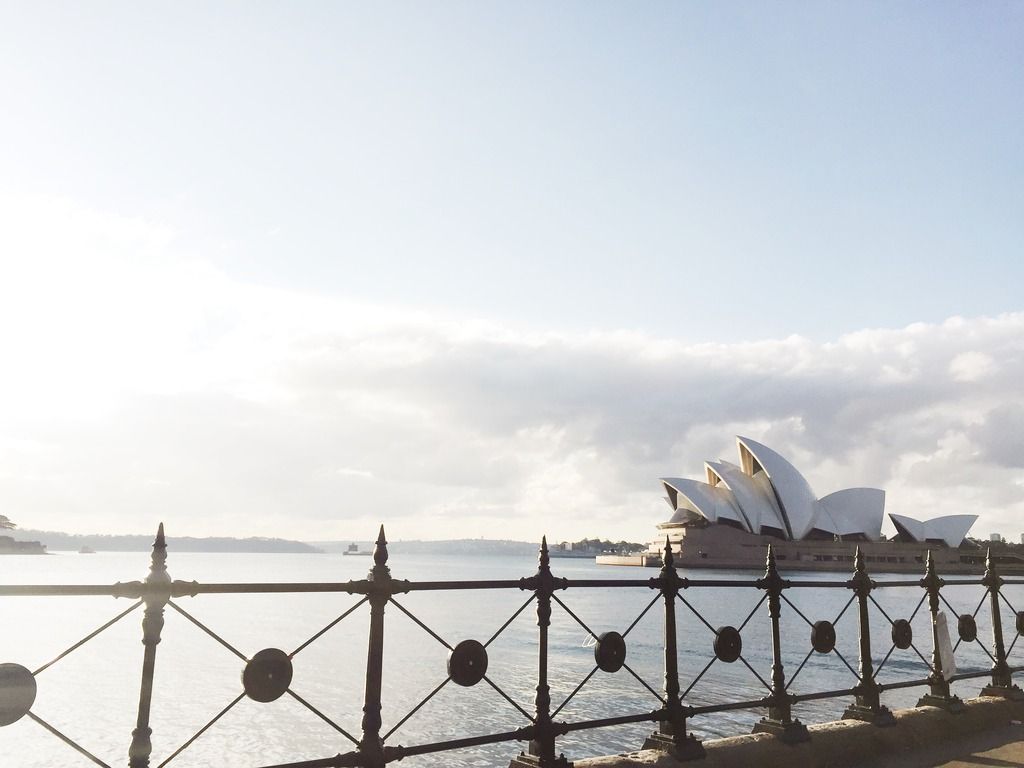 2. Mrs Macquarie's Chair
From here you have two choices: (on a not so busy day, perhaps early weekend morning) cycle through The Rocks, down George Street, left on Hunter Street and make your way to the Botanical Gardens. Or, cycle your way through Circular Quay, up Macquarie Street until you hit Hyde Park, and make a left to the Botanical Gardens. Either way you'll end up at Mrs Macquarie's Chair. You'll get a front seat view of the Harbour, the Bridge and the Opera House. Pretty spectacular on a beautiful clear Sydney winter morning, if you ask me.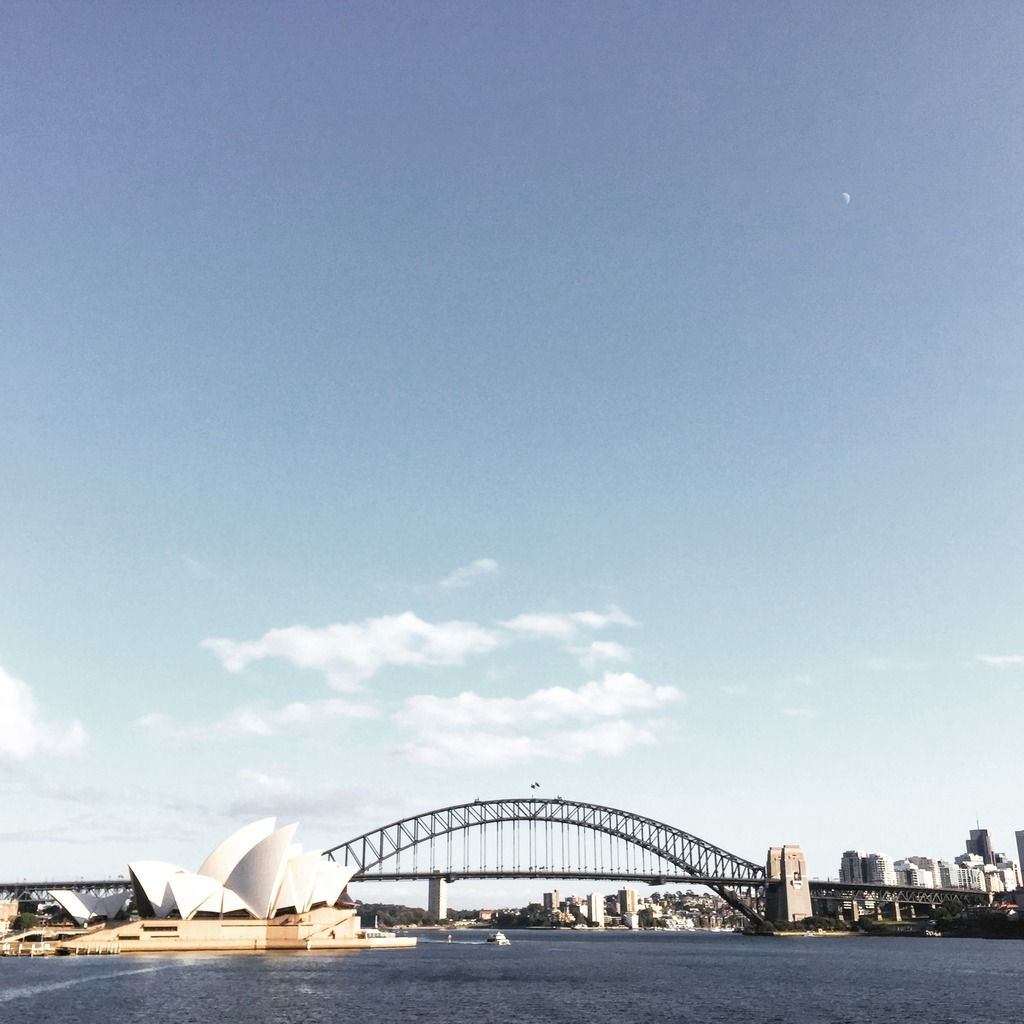 3. Art Gallery of New South Wales
After basking in the awesomeness that is the Harbour, ride up Mrs Macquarie's Road and Art Gallery Road, and get cultured at the Art Gallery of NSW.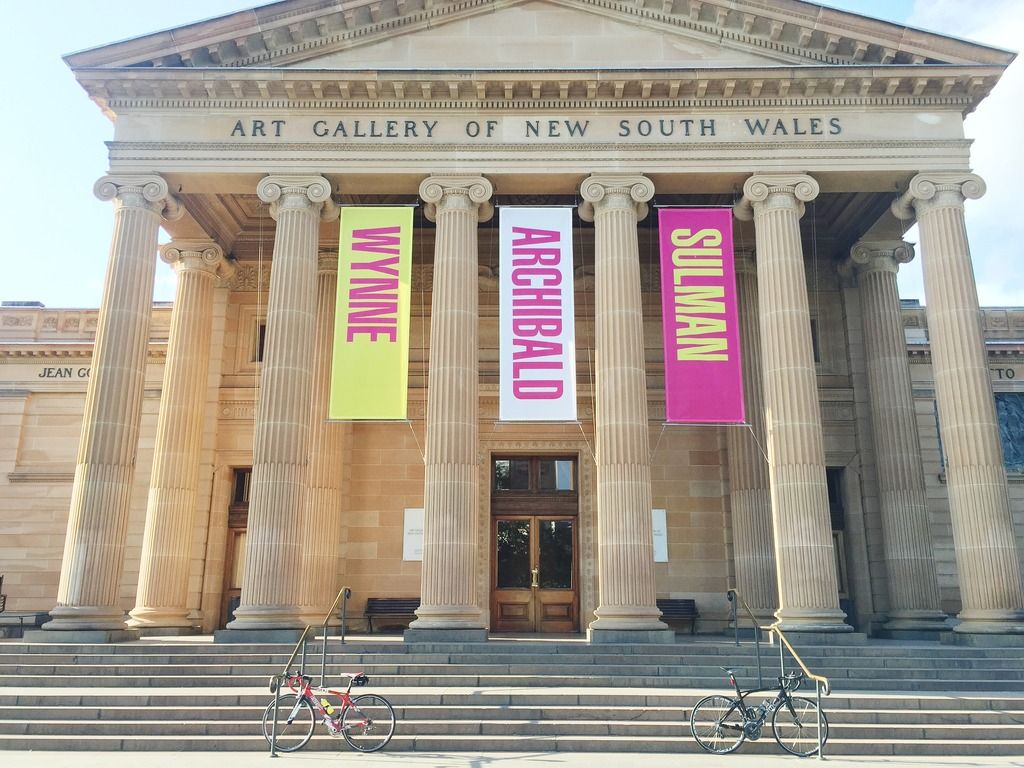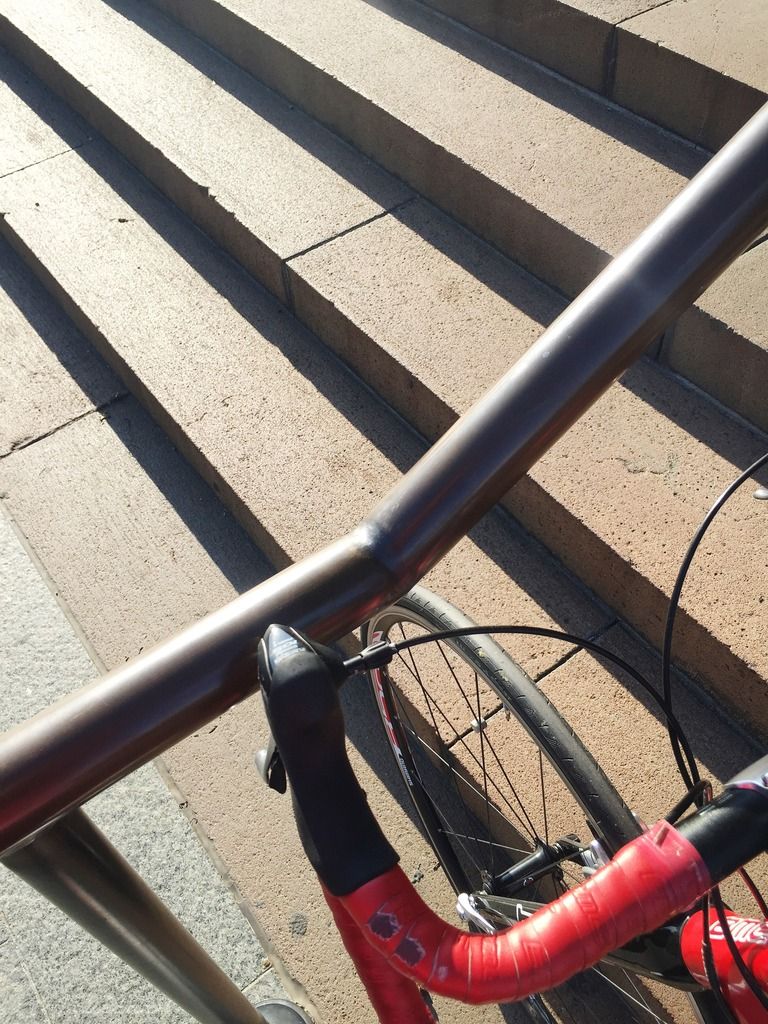 4. Bar Cycle, Walsh Bay
Now you must be feeling peckish and in need of some caffeine. Cycle down Market Street (watch out for traffic please), turn right to Kent Street, ride pass the old terrace apartments towards the end, turn right to Windmill Street, left at Pottinger Street and end up in Hickson Road (the famous roundabout with the installation of the crushing burden on top of the red car). Turn left to Hickson Road, and then right to Pier 6/7. Bar Cycle is on your right before Teras Bali. Here you will be rubbing elbows with some of Sydney's most passionate Italian riders (and say hello to Alberto), drool over the latest Italian beasts (Colnagos), while enjoying that much deserved coffee and breakfast. The french toast is massive but oh so good (add some maple-drizzled bacon for that salty kick), and there's also the usual bacon and eggs favourites. Get to know your bikes as well – like really, really get to know them – by asking Alberto in his bike shop that is adjoining the cafe. Admire Sydney's beautiful harbour in the al fresco area, the cafe is open Monday to Saturday 9.30am to 4.30pm.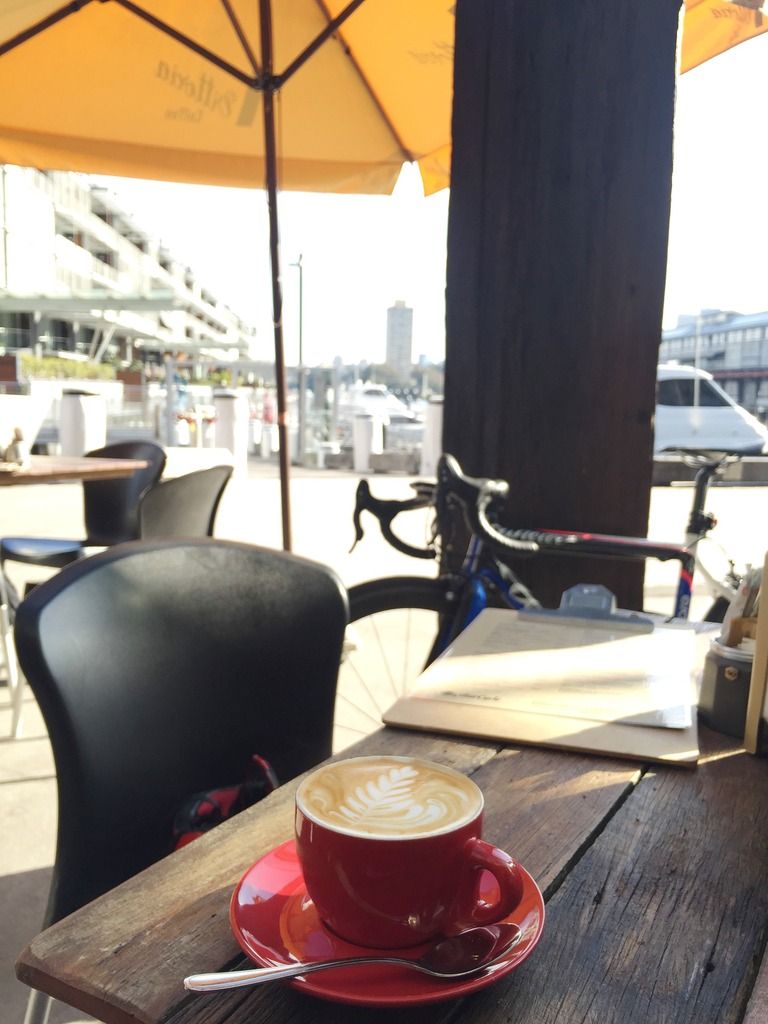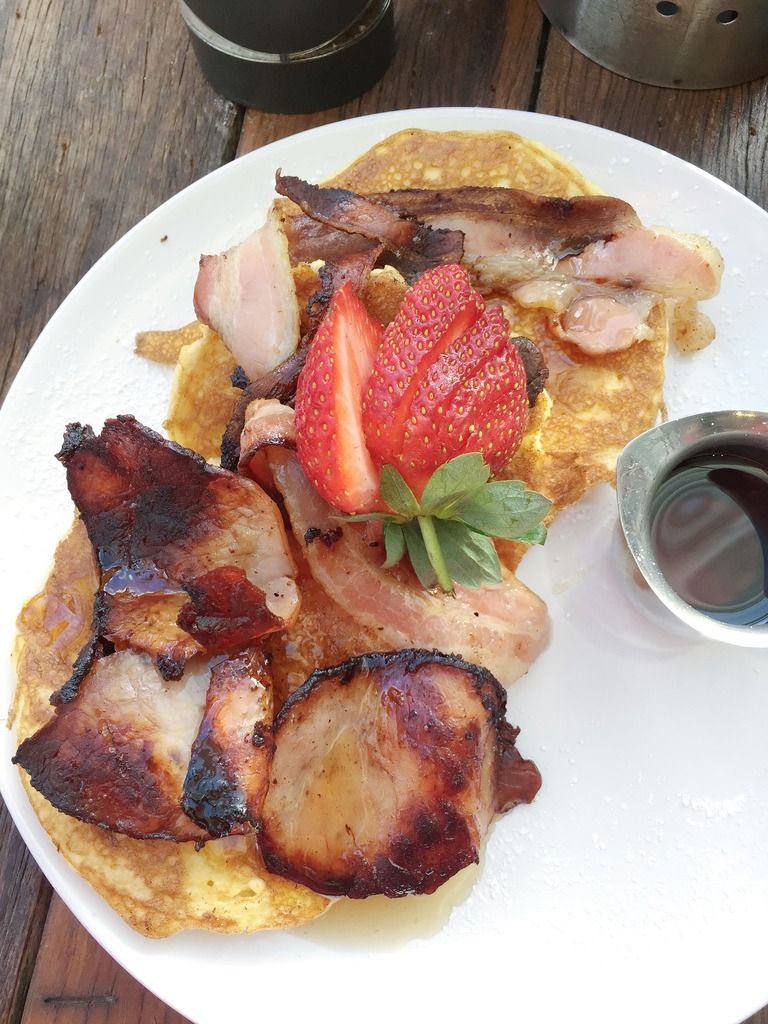 5. Barangaroo Reserve, Barangaroo (near Millers Point)
Before you head home, why not take a leisurely ride through Sydney's newest park in Barangaraoo – Barangaroo Reserve? It has 5.7 hectares of bike, running and walking trails that follow the harbour so you get to enjoy 360 degree views of our glorious Sydney Harbour – views of Darling Harbour, to Pyrmont (ANZAC Bridge), past Balmain, and ending right infront of the Sydney Harbour Bridge. Park yourselves on the Stargazer Lawn and appreciate this urban jungle of a city we call Sydney in all its wonderful beauty.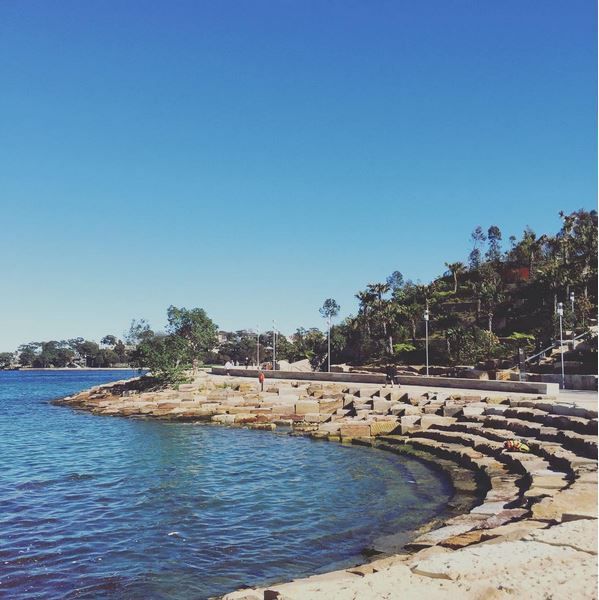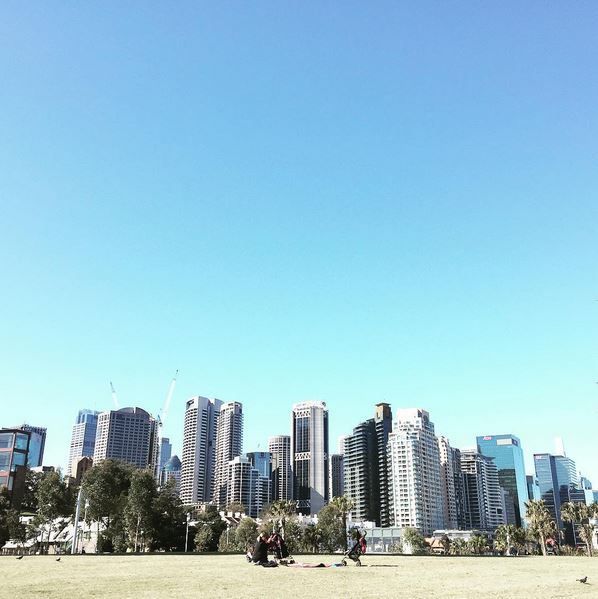 To end your ride, head back home by cycling back, accessing the trains, ferries, or buses or plant yourselves in Darling Harbour and enjoy what's on – it's now Spring so there a few events lined up for Sydneysiders to enjoy.
http://www.sydney.com/destinations/sydney/sydney-city/darling-harbour