I work long hours. Long hours involving intense mental and emotional work out, that when I walk out the building doors I'm usually drained out of juice. My stress release is exercise: I jog, do Body Attack, RPM or core work. 1 hour of pumping endorphins through my blood stream really does wonders to my physical and mental health. And then I go home.
Usually close to 8pm. Sometimes 9pm.
And I'll be exhausted and hungry, and tired, and hungry. Did I mention hungry?
Thank goodness for the husband. He's usually at home early, and when he knows I'm running late for dinner, he usually prepares a warm meal so all I have to do as soon as I crawl through our front door is to get changed and literally stuff my face with food, glorious food.
So when the awesome guys at Your Fork contacted me and invited me to try out the Your Fork service, I couldn't say no. I think of it as the executive's personal grocery shopper, plus some pretty tasty recipes all designed for novice cooks. Sometimes, simple really is better.
Similarly to ordering take away, Your Fork's point of difference is you actually pick the meal of your choice, but they do the shopping for you and you cook it at home. This service is perfect for those who still prefer cooking their own meals as opposed to ordering already cooked food, so you know exactly what you're putting in your food. One of the best things about my Your Fork experience is, they literally remove the thinking and guessing of the individual ingredients of your favourite dish. You just pick and choose the dish that you want, they shop and deliver it to your door; you cook, and voila!
Sugarlace had the Your Fork experience courtesy of Shanu and Roshan of Your Fork. Thank you for the generous invitation & and the awesome service!

…
So on this particular evening, I timed it.
4.30pm. Left the office quite early. Because I can.
4.45pm. Got home. Got changed to my exercise gear, started my jog around the bay.
5.10pm. Stopped at a park bench to watch the sun set. Played with a few random friendly dogs who were catching sticks for their humans.
5.18pm. Placed my order. Smokey BBQ grilled of course. I chose the "deliver within 1 hour" option which is only an extra $10. Oh did I mention I did this all from my mobile phone?
5.45pm. Went home to shower and got changed.
6pm. Doorbell rang. My order is here – hand delivered by the lovely Shanu! *waves*
6.15pm. Marinaded the meat, sliced my veggies for my salad, and chilled the drink in the freezer. A tray of chips in the oven PRONTO!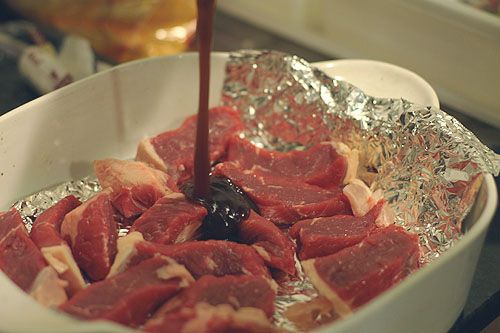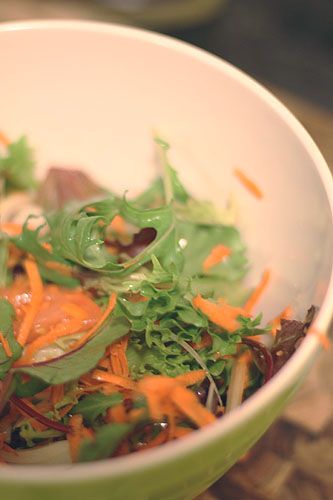 6.30pm. Popped the meat in the grill.
7pm. Meat's done, salad is chopped, chips are cooked, drink is chilled, dinner served. Stress free.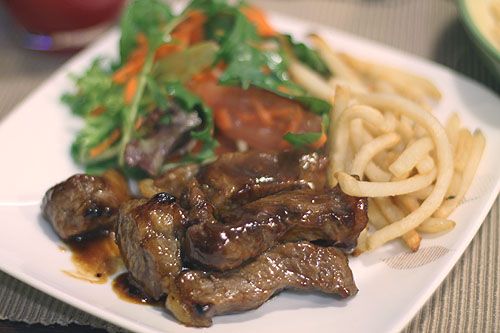 …
Your Fork*
PROMO CODE:
For my dear readers, Your Fork has a special "SUGARLACE" Promo Code! Just simply enter "SUGARLACE" in the COUPON CODE space before you check out, and you will get $10 off your order.
CREATE YOUR OWN:
Oh, and if you're interested in creating your own meal kits, you can actually submit your recipes and your meal kit ingredients – and they'll deliver it for you and even give you $15 of store credit.
So that's effectively $25 off for my dear Sugarlace readers. How super cool is that? Try it out, it's kinda fun and a different way of ordering "take away" but still cooking your own meals!
*Make sure you check out their locations for deliveries – http://locations.yourfork.com.au/
…
Thank you again Shanu and Roshan!