Summer in Sydney is so, so fabulous, and more.
A leisurely 1.5km walk from the heart of the CBD to Woolloomooloo, through the hustle and bustle of Market Street, down Macquarie Street and through Domain, and then suddenly you find yourself at Woolloomooloo, just inches away from the water and yet you feel so far, far away from the city already.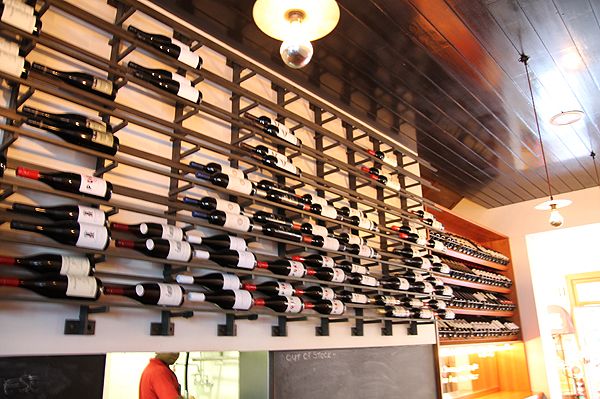 It's a part of town that I don't venture out to much, but I must admit in the last few months I have been slowly finding my way around the area. A cool summer lunch at Kingsley's, a brunch stop at Flour & Stone for my lamington fix, and now a beautiful, casual dinner at The Tilbury.
Sydney, and all its beauty and charms, never ceases to amaze me.
Like I said, summer in Sydney is so, so fabulous, and more.
Thanks to Jenna of Stellar Concepts & Chef Elton Inglis of The Tilbury, Woolloomooloo for the invitation to the dinner & masterclass.
…
Chef Elton Inglis dazzled us with a beautiful menu using fresh Australian produce but incorporating his English learnings from working at Jamie Oliver's and Gordon Ramsay's kitchens back in London.
The canapes were what he described as "ice breakers" – and oh they were wonderful!
The crab arancini was the smoothest, softest crab meat sandwiched inside and in between morsels of rice, and encrusted in this crispy coating. Topped with the tiniest lemon tang aioli. I wanted more.
A delicious combination of mackarel and the sweetness of beetroot, with the caper raisin puree just cutting it – I think I inhaled this in one go.
After the ice breakers, Chef Elton and Jenna from Stellar had this brilliant idea of letting us run loose in the kitchen to prepare our own entree. We were given 3 pieces of scallops, and free rein of all the other ingredients in the kitchen. Oh, you smart cookies.
How wonderful was it to experience first hand how it's like cooking in a proper kitchen! Thanks Chef Elton for letting us get a bit creative & trusting us with your beloved kitchen! Some of our creations…
My dish? Pan fried scallops with ratatouille-inspired vegetables of eggplant, grape tomatoes, pancetta, chilli & parsley.
Afterwards, Chef Elton sent his own creations and obviously, it blew all of our creations aside. How can you compete with these?
The mains arrived soon after…
What a beautiful dish. Lamb rump that is cooked to blushing perfection, with a beautiful combination of smoked eggplant, beans, tomatoes and a salty yet creamy Persian feta.
The wines paired with the dishes were perfectly selected as well for the evening.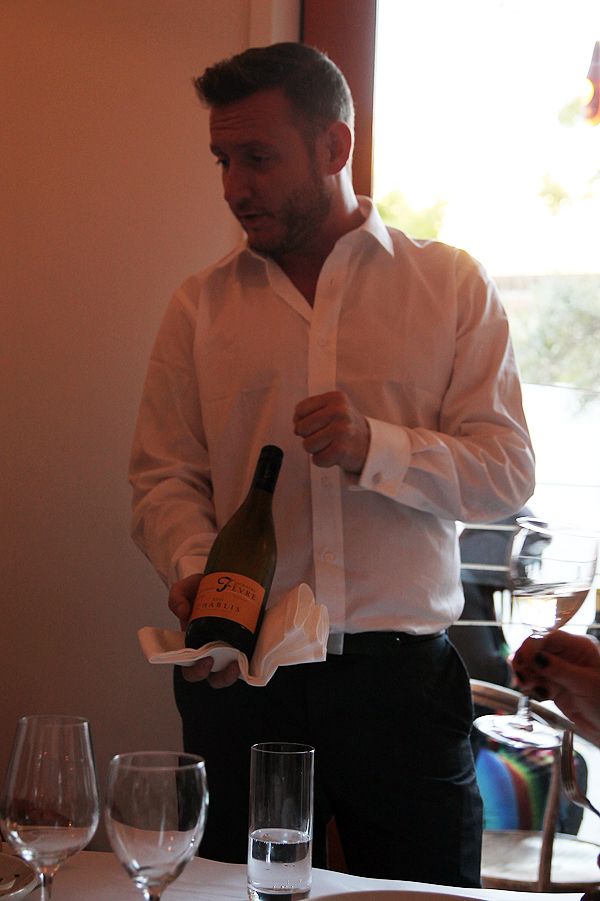 Soon, it was dessert time. Oh, how can you go wrong with a chocolate pudding with molten centre, cinnamon ice cream, raspberries & honeycomb?
The Tilbury, Woolloomooloo is such an amazing find, with the casual entrance to the pub for the drinkers, the beautiful open restaurant for the diners, and the cool beer garden for everyone.
Sugarlace dined as a guest of The Tilbury, Woolloomooloo and Jenna of Stellar Concepts. My warmest thanks.
…
The Tilbury, Woolloomooloo
http://tilburyhotel.com.au/
12-18 Nicholson St, Woolloomooloo NSW 2011
Phone: (02) 9368 1955