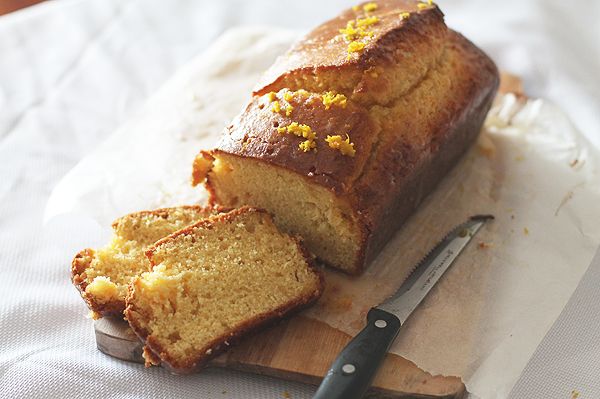 I love how we can find extreme beauty in the simplest of things. Peek outside your window, I bet you will find beauty in at least 10 things in the great outdoors. A flower bud, eagerly waiting the end of winter and the start of spring. The way the wind rustles up trees in the distance. The old, dry leaves making way for younger, green sprouts. The blue, blue sky.
A simple loaf cake, with the addition of the citrusy zing of oranges and balanced with a tangy sugary syrup is another one of my simple pleasures. This easy peasy orange syrup cake is perfect for afternoon tea with a cup of English Breakfast (or dessert, midnight snack, breakfast… ok anytime will do!).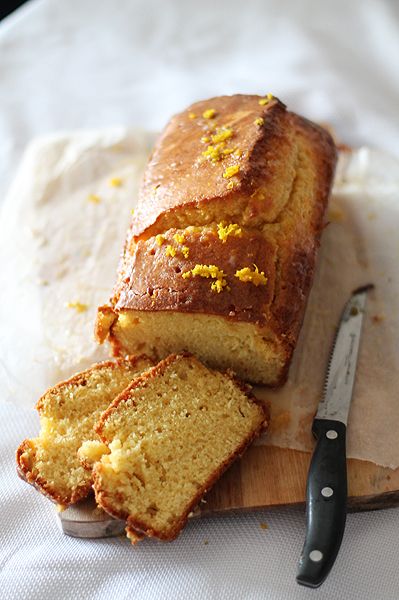 Orange Syrup Cake
Recipe from Exclusively Food
Cake
185g butter, softened1 cup caster sugar
3 large eggs
The zest of 2 oranges
1 1/4 cup self raising flour
Juice of 1 orange
Preheat oven to 170 deg C.
Grease and line a loaf tin.
Beat butter and sugar. Add eggs one at a time.
Add the zest (leave a little bit of zest for later), flour and juice.
Pour into prepared tin. Bake for 50 – 55 minutes. Pierce through a skewer or knife, if skewer or knife comes out clean then the cake is ready.
Once cooled, pierce tiny holes in the cake with a skewer.
Top with orange syrup and orange zest.
Orange Syrup
1 cup icing sugar
1 1/2 tsp orange juice
Mix both ingredients in a bowl.
Pour on top of the cooled, orange cake.