Recently took Mr J to his first ever Good Food and Wine Show.
All the goodness of local and international food & wine (even a semi-smokehouse) filled our afternoon that would've been otherwise spent cooped up at home, staying as far away from the rain that recently drenched Sydney as possible. Meeting people who are passionate about food, wine and everything gastronomic was so inspiring, making us appreciate more the things that we prepare, cook & consume at home.
The verdict? He went crazy over the Irish whiskey, cheese, wine, pesto and lychee liqueur.
Me? I only had one thing in sight.
Truffles.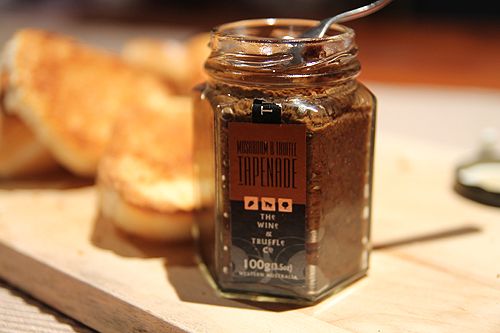 Smear over a nice toasted sourdough slice, enjoyed with a good Merlot on a cold, winter night. Bliss. The earthiness of the mushrooms and the depth of flavours is unbelievable. For $20, this was one indulgence I was more than happy to pay for.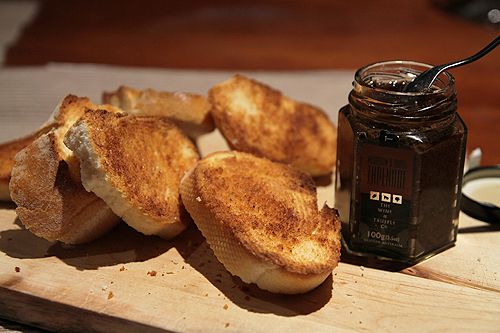 The Madras Splash was a purchase from the Maison Therese stand. I was immediately drawn towards the stand because of the warm and friendly greeting from the lovely ladies at  Maison Therese (from New Zealand). Talking to one of them, they explained that the Madras Splash is a vinaigrette mixed with Indian spices, creating a sweet, lightly flavoured dressing. I immediately had thoughts of putting this on to all of my salads. I couldn't get enough of it that I bought two bottles.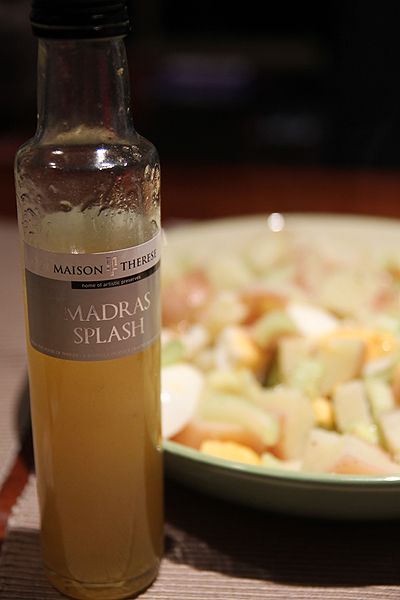 Another Maison Therese purchase is this Asian Marinade, which I used as a last minute addition to my grilled chicken dish that evening. The result was a mild sweet sauce and ginger finish that perfectly went well with the tender chicken fillets.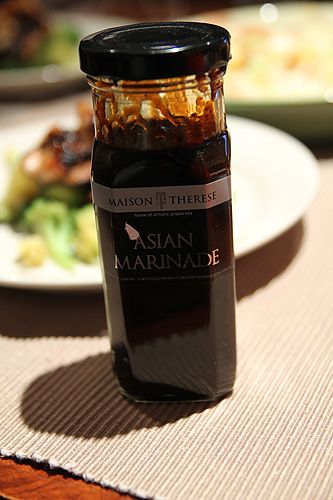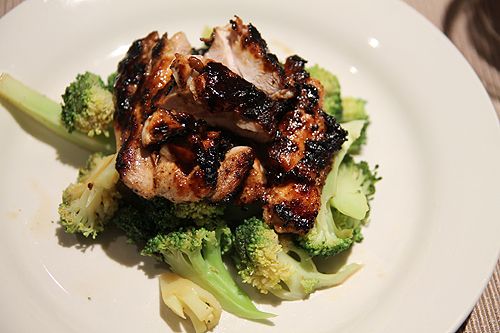 …
Mushroom & Truffle Tapenade
The Wine & Truffle Co
http://wineandtruffle.com.au/
Madras Splash & Asian Marinade
From Maison Therese
http://www.maisontherese.co.nz/index.html