I used to think that longanisa was hard to make. I never thought I'd see the day when I would actually make them and enjoy the process of following a simple recipe, layering the flavours and producing a dish that is typically seen in Filipino breakfast tables for centuries. This longanisa dish is both sweet and salty, spicy, garlicky and sticky.
It's the Filipino sausage.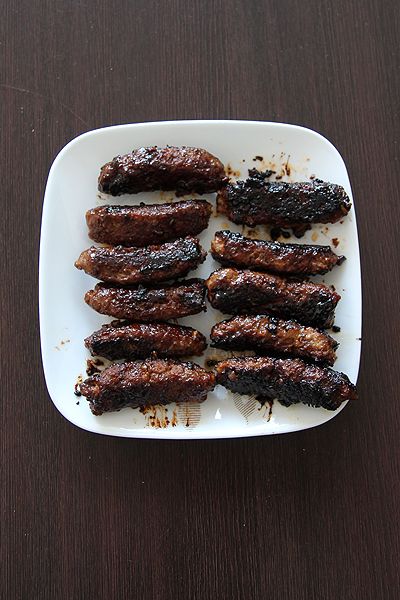 This sweet and spicy skinless longanisa is best served with garlic rice and fried egg, washed down by a hot cup of black coffee.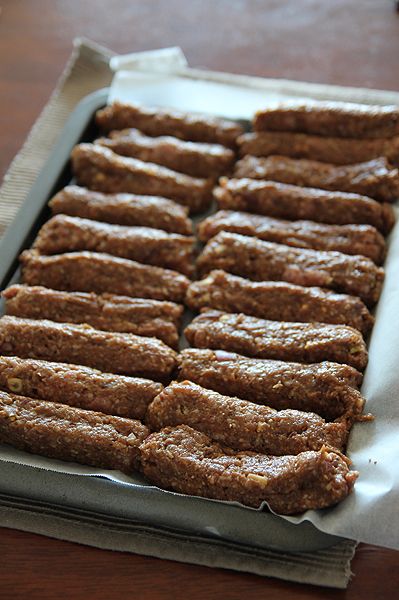 Sweet and Spicy Skinless Longanisa
Recipe adapted from Cebuana Housewife
Makes approximately 10 small (finger sized) skinless longanisa
500g minced pork1/2 cup brown sugar (packed)
2 tbsps white vinegar
2 tbsps soy sauce
1 head garlic, chopped finely
1 Spanish onion, chopped finely
1/2 tsp freshly cracked black pepper
1/2 tsp dried chillies
1 tbsp smoked paprika powder
1 tbsp cornstarch
Olive oil for pan frying
Mix all the ingredients together in a large bowl.
Marinade for about 4 hours, or overnight preferably.
After marinating, roll the mince pork into small "finger" sized logs.
In a large pan, heat up the olive oil under medium heat.
Fry the longanisa until brown (until the sugar from the marinade has caramelised but not burnt), roughly around 15-20 minutes.
Serve with rice and fried egg.