Just like old friends, you're welcomed in their casa. You walk in, and you're immediately greeted with a warmth and comfort as if you are already family.
Only thing is, that day was the first time we've met.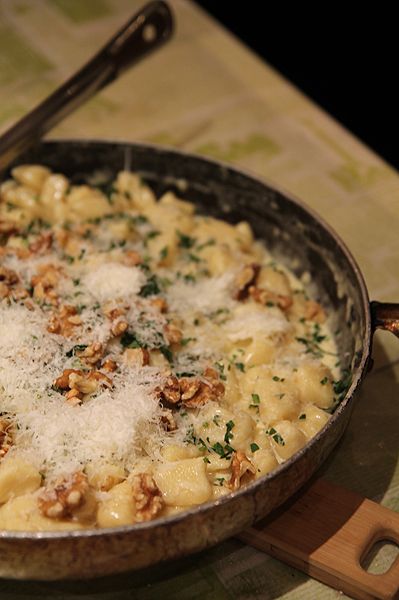 I was introduced by a friend to Ella and Elisa – the mother and daughter team behind Oldtown in Newtown, an Italian gem close to the south end of King Street, Newtown. One sunny Sunday afternoon, after a beautiful lunch at Oldtown with a bunch of girlfriends, Ella and Elisa graciously invited me to join their gnocchi making class that afternoon.
An afternoon filled with me absorbing some precious Italian gnocchi-making knowledge, and ending with a table of wine, olive tapenade, conversations, and a glorious pan of freshly made gnocchi with gorgonzola sauce. Who was I to say no?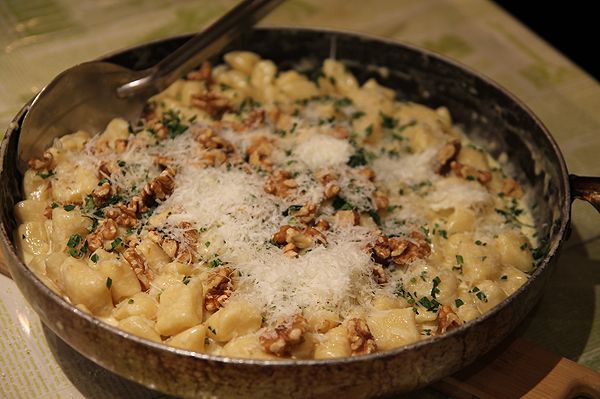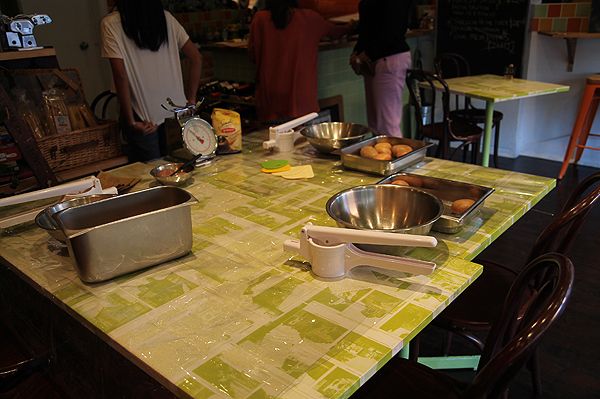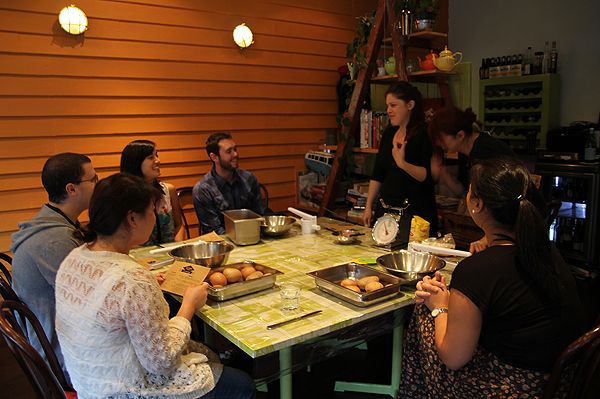 First, the cooked potatoes needed to be peeled and passed through the ricer.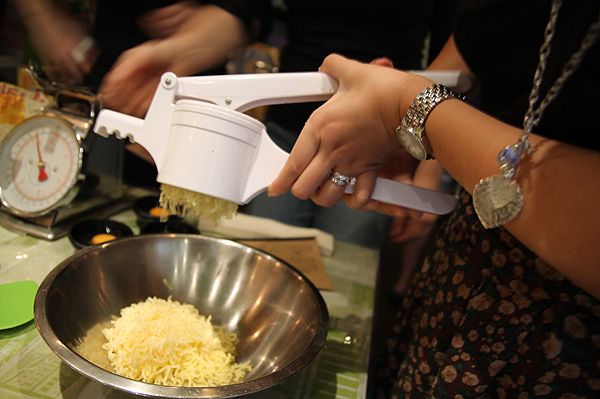 And then you knead… and knead… and knead.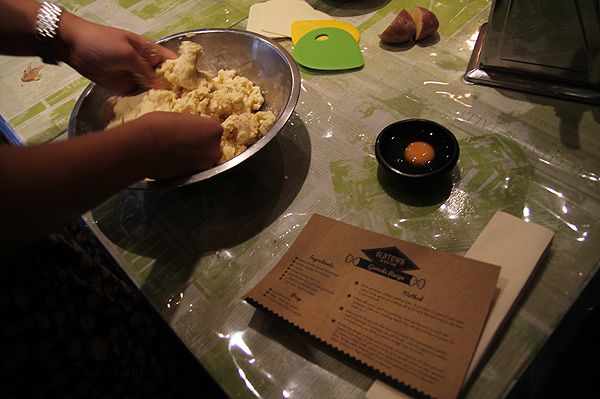 Add the flour, salt & egg. Knead some more.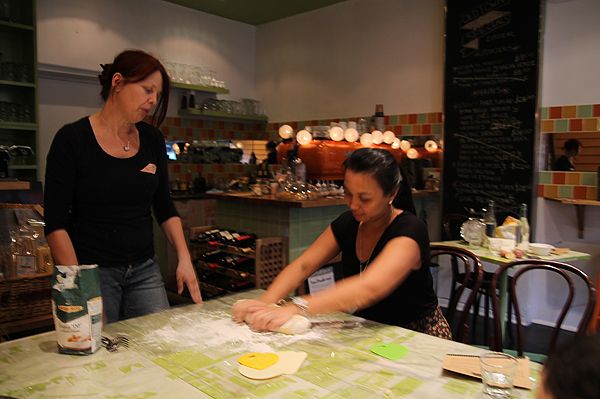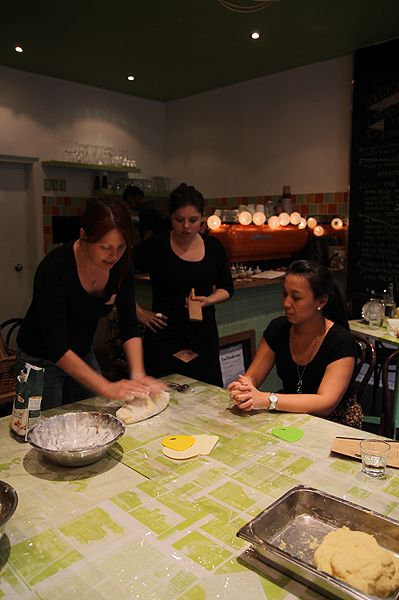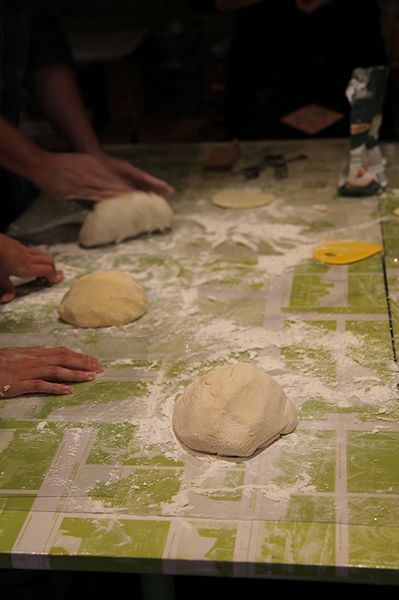 Divide the dough into smaller pieces, and roll in "logs". Cut into even smaller cube-like pieces, and roll in polenta in a flat baking tray.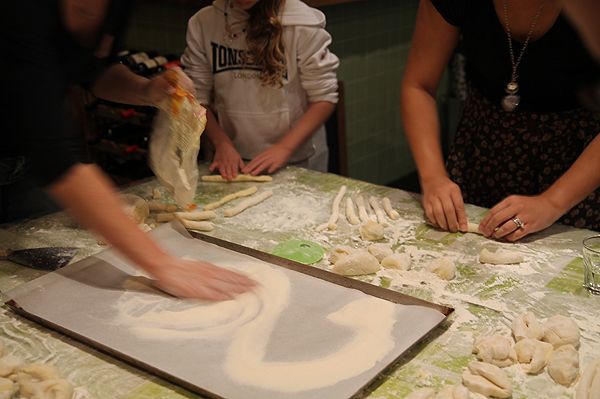 Bring a pan with water to boil. Place the gnocchi in the boiling water. Once the gnocchi floats in the water, they're ready to be removed from the water and tossed into your desired sauce.
In the meantime, have a break. Pour a glass of wine or a cup of piccolo latte pumped out by Alex, meet new friends, and enjoy some bread sticks, prosciutto and a fabulous home made olive tapenade.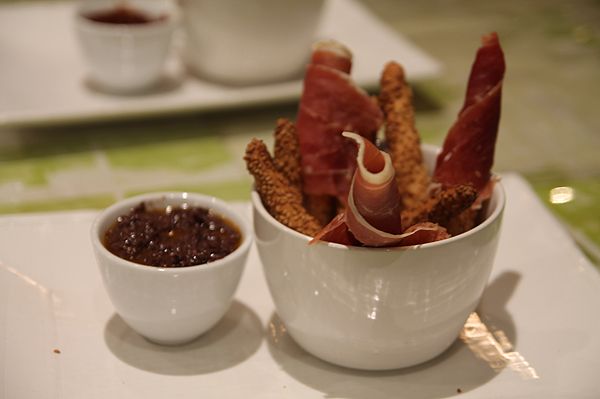 The gorgonzola sauce that Elisa and Ella made for this fantastic freshly made gnocchi included:
Gorgonzola
Fresh cream
Walnuts
Garlic
Parsley
Parmesan cheese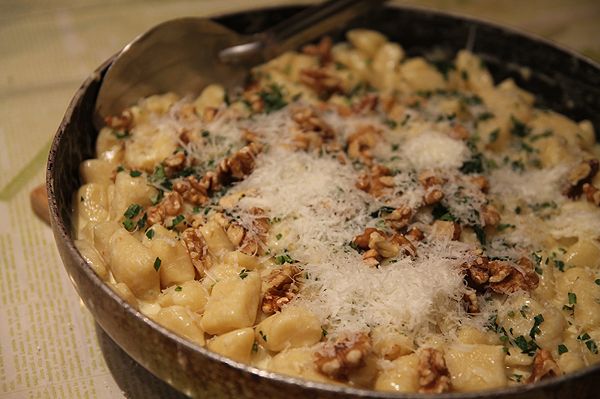 …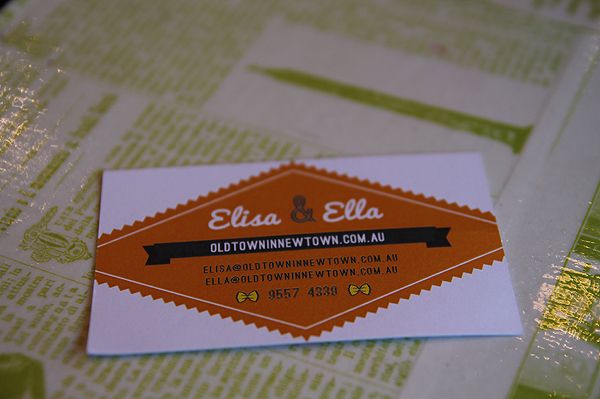 Oldtown in Newtown
6/503 King St  Newtown NSW 2042
(02) 9557 4339
Opening times:
Tuesday to Friday: 5pm – 10pm
Saturday and Sunday: 9am – 11pm
Monday: closed