Sweet, sticky date cake, topped with rich, thick butterscotch sauce and tempered with quality vanilla ice cream.
You simply cannot go wrong with that.
Go on, lick it.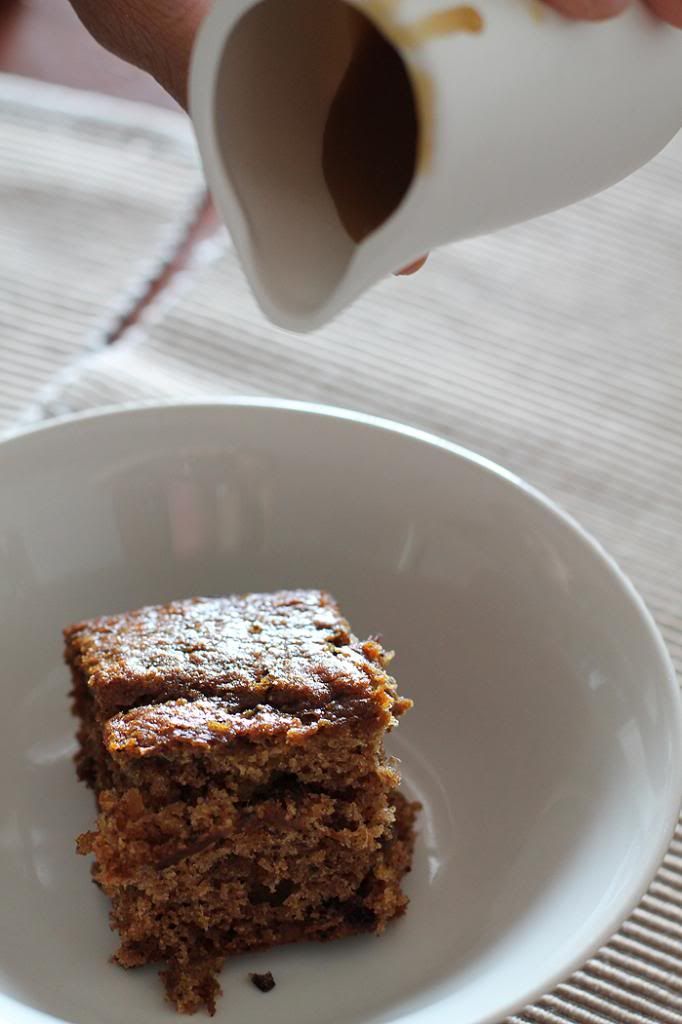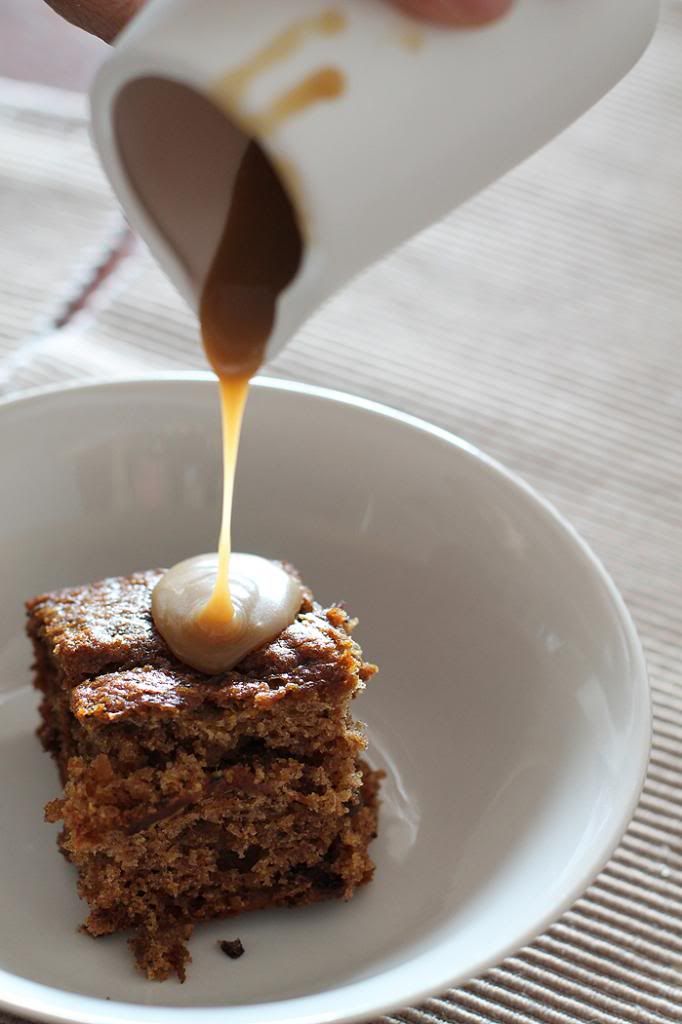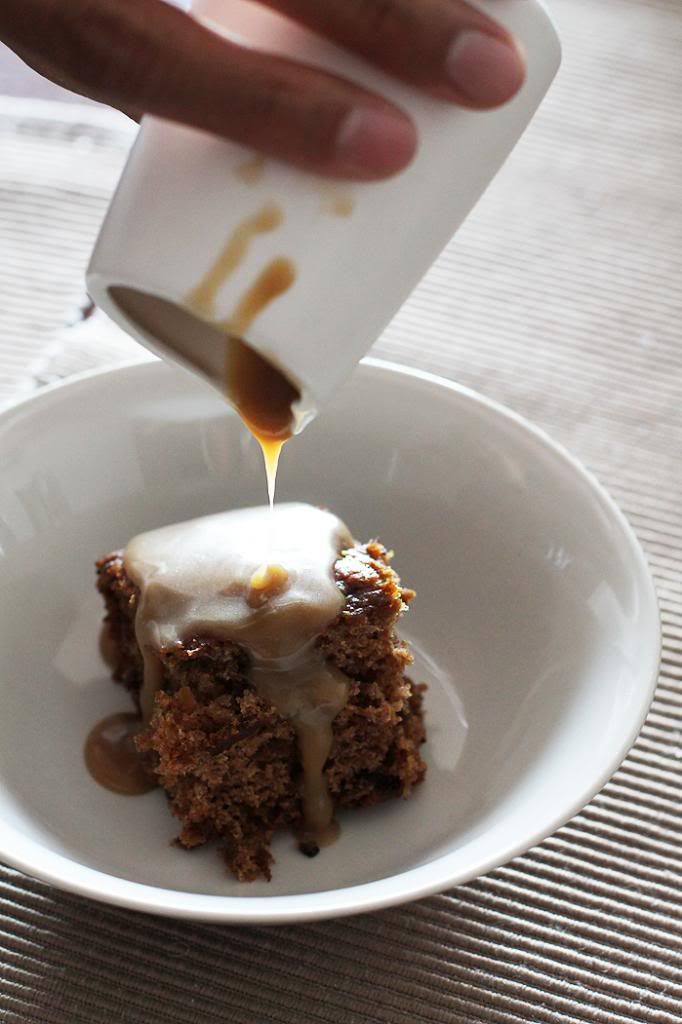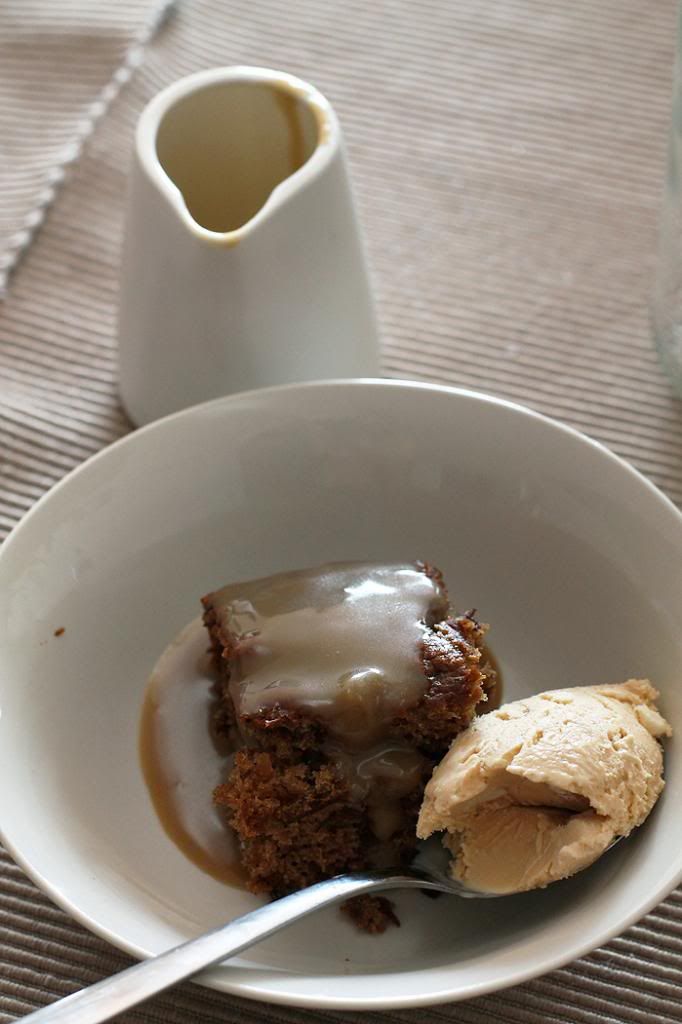 …
Sticky Date Pudding
Recipe from Exclusively Food
Makes 14 servings
Pudding
1 ½ cups deseeded dried dates, chopped
1 ¼ cups water
1 tsp bicarbonate of soda
60g butter
2 eggs
1 tsp vanilla extract
1 ¼ cups self raising flour
2/3 cup brown sugar
1. Place dates and water in a saucepan over medium heat. Stir and bring to a simmer.
2. Preheat oven to 160 deg C. Grease a 12 hole muffin tray.
3. Add bicarbonate of soda and butter, and remove from heat. Stir and set aside to cool.
4. Once cooled, add eggs and vanilla extract.
5. In a separate bowl, mix flour with brown sugar. Fold in the dates batter with the flour until just combined.
6. Transfer to the muffin tray and bake for 20 minutes.
7. Serve pudding with butterscotch sauce and vanilla ice cream. Enjoy!
Butterscotch Sauce
1 cup brown sugar
300ml thickened cream
1 tbsp golden syrup
25g butter
1. Put all ingredients in a saucepan over medium heat. Stir and bring to simmer.
2. Reduce heat and simmer again for a further 5 minutes while stirring constantly. Remove from heat and serve warm.