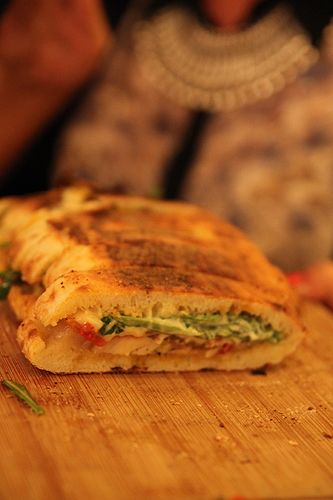 DISCLAIMER: Trish dined as guest at Puntino Trattoria for a spring time woodfired menu. Thanks to George of Wasamedia and Puntino Trattoria for the warm  hospitality.
There is pizza, and there is woodfired pizza.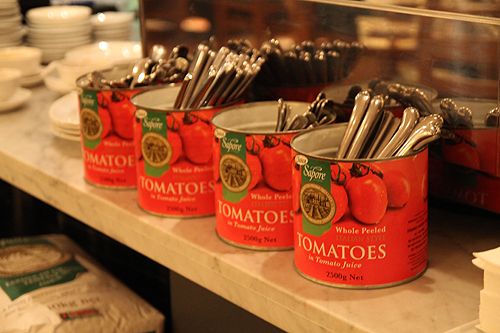 I'm no pizza expert, or Italian food for that matter, but I reckon I can recognise something wonderfully, insanely awesome spread every now and then. Such was the case with the woodfired feast hosted by Puntino Trattoria at Woolloomooloo (I can never spell that properly) and George from Wasamedia.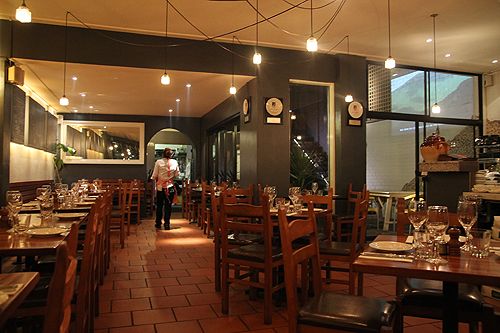 You cannot walk through the restaurant without noticing the big wood fire oven on your right, with Puntino's Antonio "Tony" Saba and his team lovingly working on those pizzas, carefully kneading the dough, expertly selecting the  ingredients & effortlessly serving the dishes to hungry foodbloggers (uhm, yes, us!).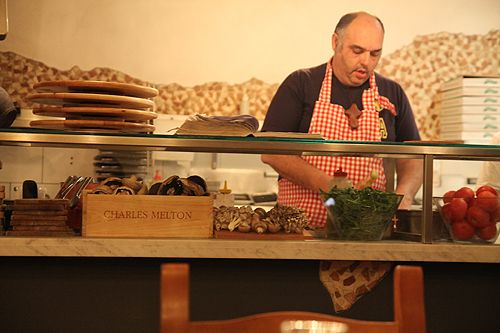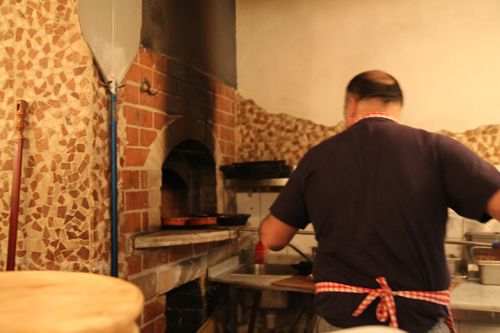 We were immediately served with the select wines for the night, and I went straight for the red wine. No designated driver here, just a mere train-taker. Hurrah!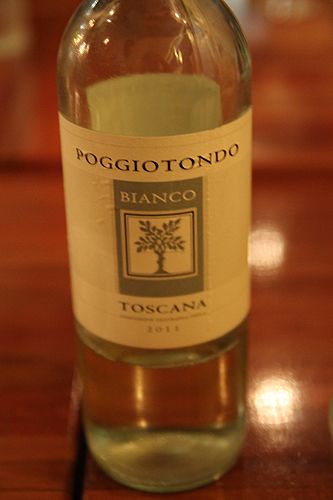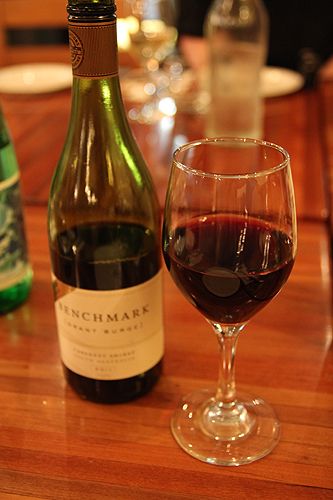 The first of many cheese entrees on offer. We are, after all, at an Italian place and cheese is never far away.
Is it wrong to say that the first dish was already heaven? If you combine smoked cheese & bread AND truffles, you really, truly get heaven on a plate!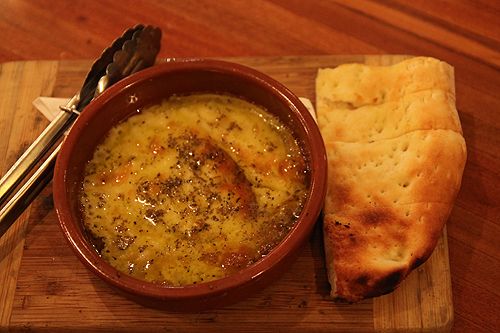 The cheese was toasted to woodfired goodness, all gooey and stringy with that instant earthy truffle hit. It was love at first bite!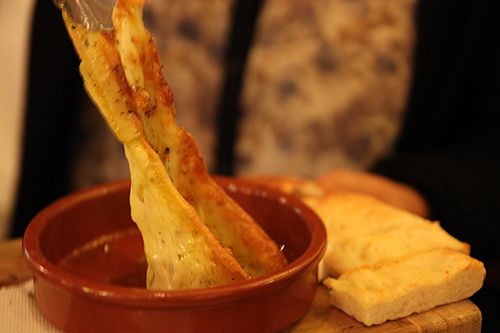 The bread of this calzone was so well made, it was both chewy but soft with two types of cheeses inside laced with garlic.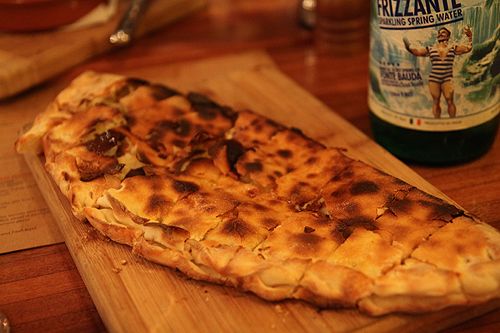 The secret to Puntino's pastas and pizza dough is the expert combination of both Tony's and his mum's family recipe. Everything is made in house, and this is seen more so in this potato gnocchi dish where all the praise, all the glory of  pasta making all boils down to  one thing: the potato gnocchi. It is both light and rich, both chewy and soft, both tasty on it's own and absolutely fantastic with the light napolitana sauce.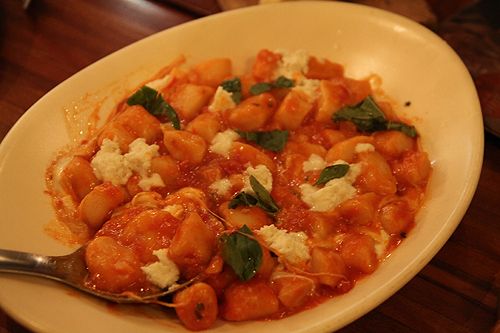 There were also some tasteful, light dishes on offer to balance the carbohydrates and all that cheese.
When I walked in the restaurant, the first thing that I saw was the selection of mushrooms on the kitchen counter.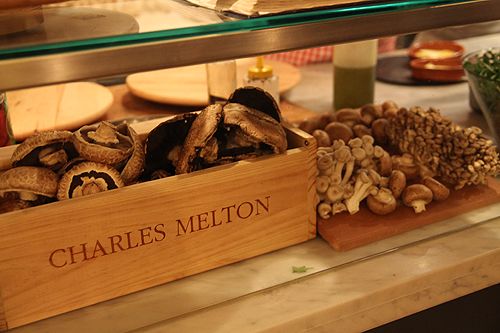 All that wooden, earthy, mushroom goodness. I filed a mental note to ask later if we were going to have a dish with those fresh little fungi, but I did not have to wait long. Introducing, one of THE BEST mushroom dishes I've ever come across. And it is surprisingly simple, yet spectacularly delicious: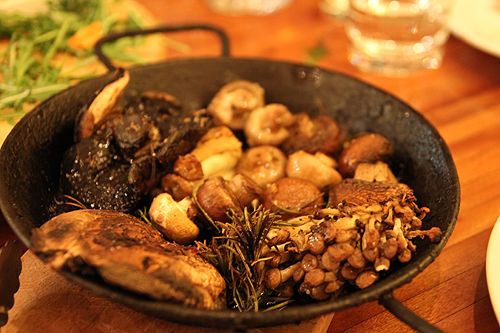 Funghi misi al forno – a simple dish of seasonal mushrooms, with Tony's dad's fresh herbs (I could see rosemary there) and olive oil, grilled to perfection in the wood-fired oven. And that's it! How simple and yet remarkable this dish is truly encapsulates the magnificence of Italian cooking.
The flash fried calamari in lemon & garlic need not be introduced. It was a refreshing, light dish that could pass off as a main meal, if you're looking after your waistline.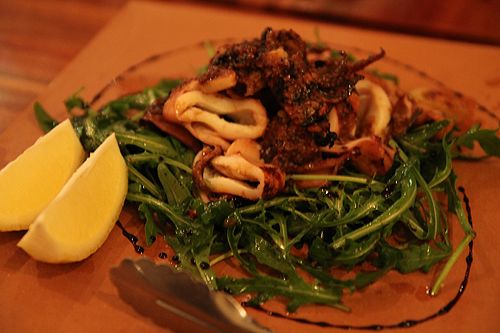 What is an Italian feast without some sort of antipasti plate? And yet, this is not just any ordinary antipasti plate. It's a "Mozarella Degustation Platter", complete with:
1. Three different mozarellas: a delicate bufala classica,  naturally smoked bufala affumicata & deliciously creamay burrata.
2. Variety of different salts to season EVERYTHING.
3. Selezion di salumi – a selection of cold meats, including prosciutto crudo, prosciutto cotto alla brace and mortadella di quattro stelle.
4. The egg omelette centre & packed full of flavour pestos – mixed zucchini, potatoes, onion, tomato and egg in terra cotta with pesto di basilico, pesto di pomodori secchi basil pesto, sundried tomato pesto.
5.  Caprese classica tomato, mozzarella di bufala and fresh basil.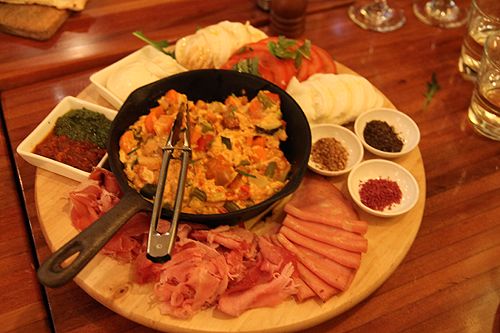 It was at this point that we thought, right, we are stuffed to the brim with all these carbo, cheesy goodness and we're ready for the macchiatos and head home.
But wait…
Something's not right…
What else is there to eat?
PIZZA!!!!!
Three choices were laid infront of us, tempting us to make room, even just a little bit, for these scrumptious pizzas.
Mr Potato Head – for the lover of carbs over carbs. Top with a simple scattering of rosemary and indulge yourself with some truffle oil.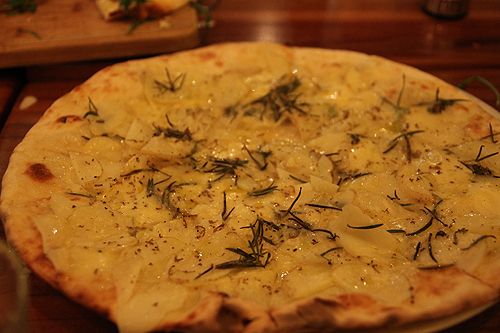 Lunch menu: panuozzo's are sandwiches made using wood-fired pizza dough, filled with mozarella, tomatoes, fresh basil and if this is not enough, a selection of other fillings (see the lunch menu: http://www.puntino.com.au/downloads/puntino_lunch_menu.pdf).
Oh, and I learned a new term! EVOO – extra virgin olive oil.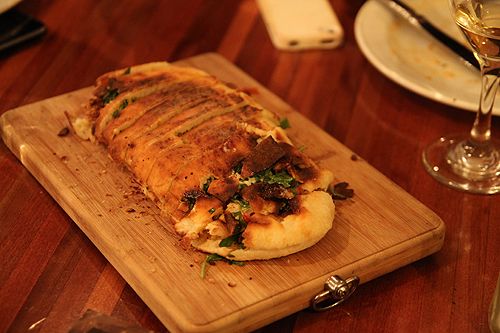 The F1: 2 meats, 2 cheeses & the quinessential Italian tomato & basil toppings. CLASSIC!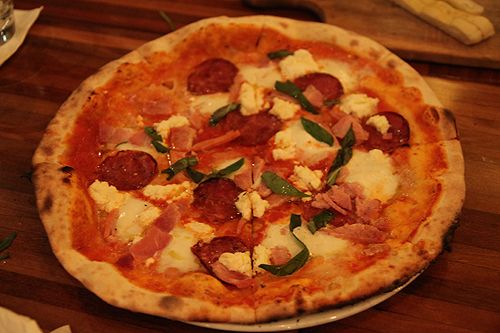 How else to balance all of this out than with a wonderful cup of cappuccino and, what else but a wood-fired slice of cheesecake, ricota cheese and strawberries.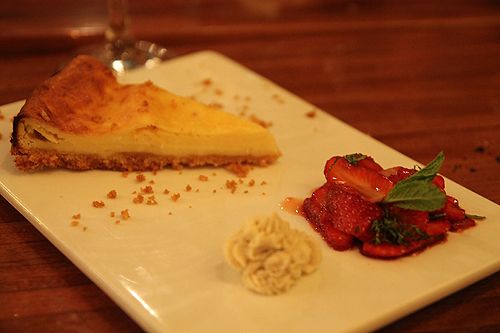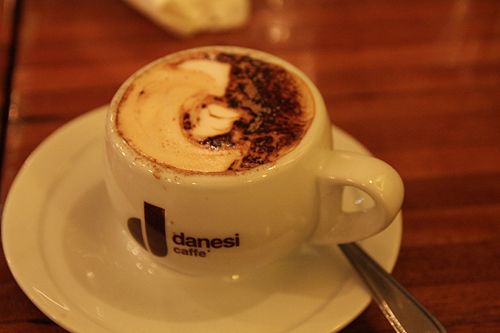 Thank you again to Tony from Puntino and George from Wasamedia.
…
Puntino Trattoria
41 Crown St, Woolloomooloo NSW 2011
P (02) 9331 8566
F (02) 9331 6449