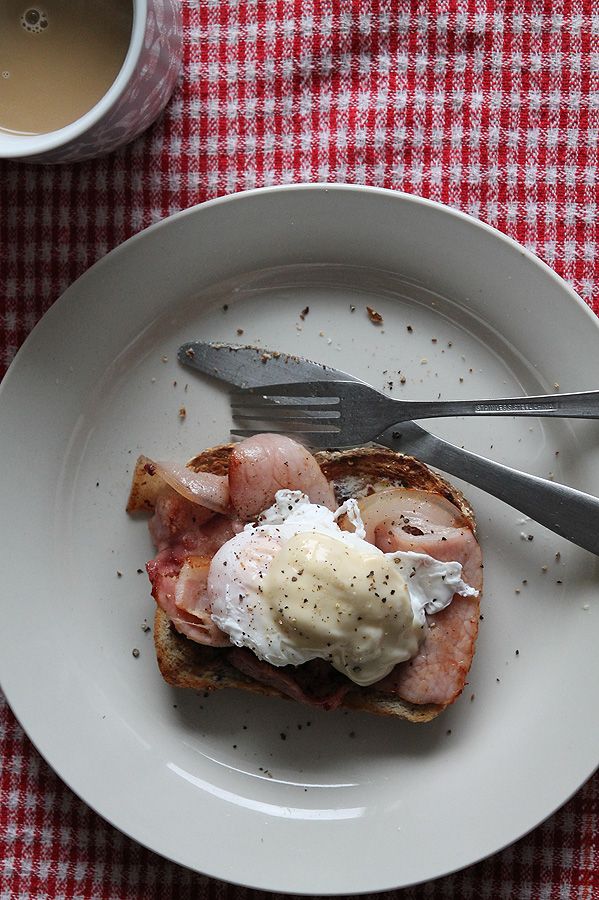 Poached eggs. Two words that I used to avoid whenever I ask people what they would like me to make for them for breakfast. Until I saw an episode of Masterchef Australia where they showed how to make a proper poached eggs.
If there's one thing I learned from watching these reality TV shows, it would be this. So, thank you George, Gary & Matt. I no longer have to avoid poaching eggs.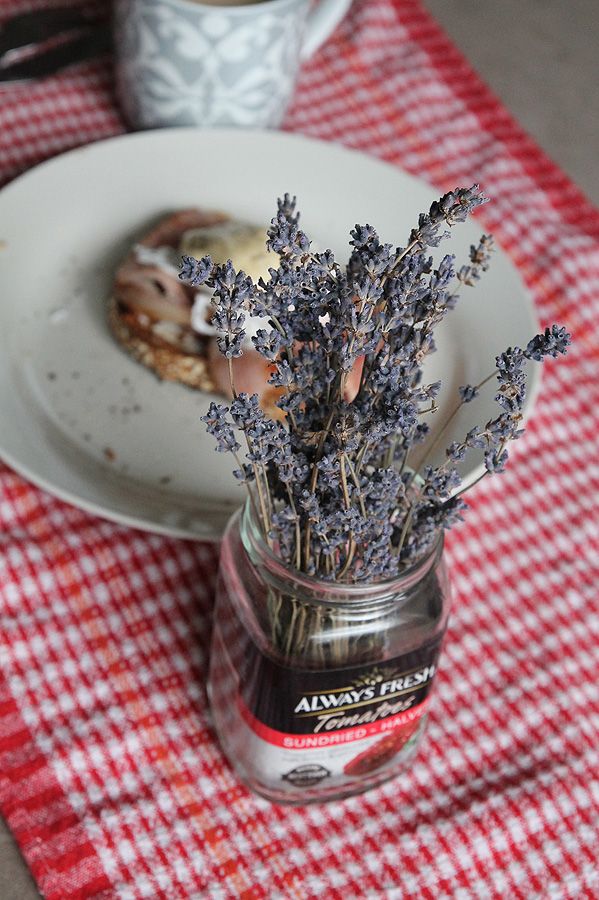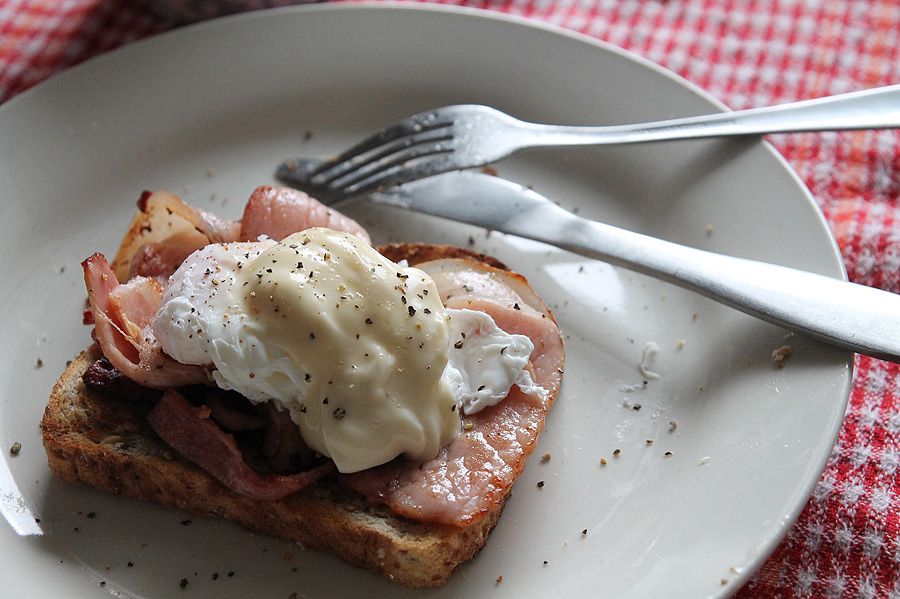 …
Poached Eggs
2 cups water
2 tbsp white vinegar
Pinch of salt
1 egg
1. Boil the water in a pain. Add vinegar and salt.
2. While the water is boiling, slowly crack the egg directly on to the boiling water. The boiling movement makes the egg "swirl" around, cooking the white and creating an outside membrane around the yolk. Let the egg swirl around the boiling water for about 20 seconds.
3. Using a perforated ladle, spoon the egg out of the water and into a paper towelled plate.
I chose to have the poached egg on a toast with pan friend bacon and a dollop of hollandaise sauce. Crack some pepper on top, and serve.