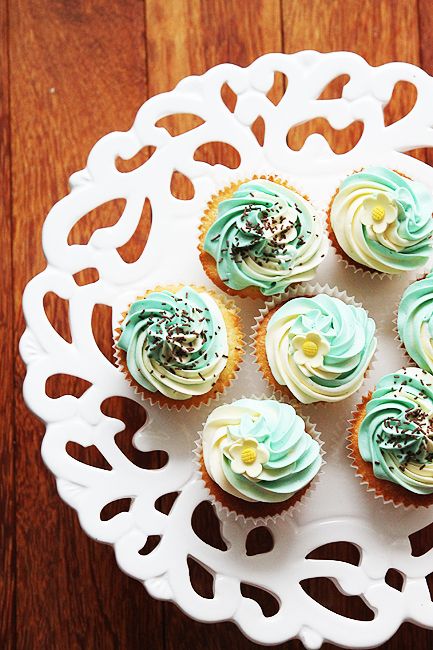 For me…
Baking is not just a task.
It's not a job.
Sometimes, it's therapy.
It's a place I go to when I start to feel a bit suffocated from the real world.
It's sharing a little bit of myself to people that I love.
It's showing a little bit of my love… to people that I love.
This particular batch of cupcakes was made especially for not just one, not just two, but three people that graced our lives in the past few years that we've known them. The third person, we are still getting to know.
In theory, these cupcakes were similar to these three people. Pure, delightful vanilla cupcakes, a swirl of colour that brings sunshine to the lives they touch, but with a surprise centre that shows a playful, fun, bright, youthful presence.
To the Ledesma's: we are absolutely delighted and beyond happiness at what the future holds. Whether it's in Sydney or elsewhere, as Cat said, "The people I love are my home".
Love you three always.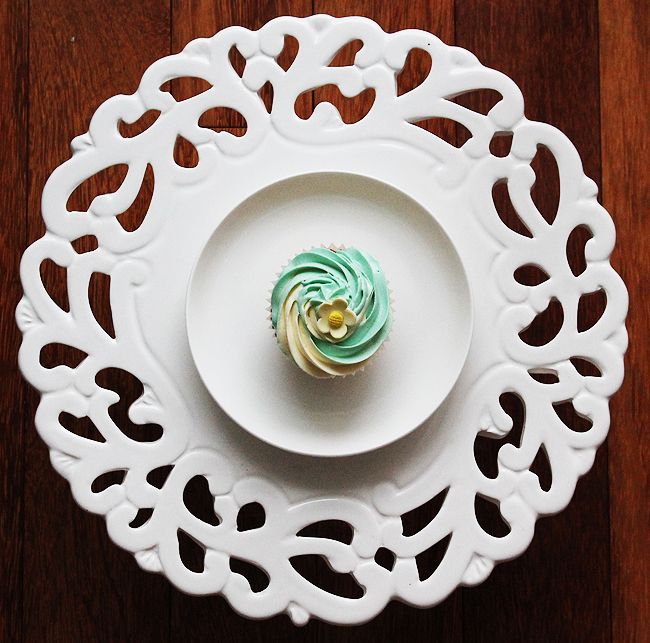 …
Lately, I haven't been happy with my vanilla cupcake recipe, so I started testing a few recipes. I've been a stalker of Cupcake Bakeshop by Chockylit for years now, ever since I started foodblogging, but have never tried her recipes. One test recipe later, I was hooked. I love this vanilla cupcake base recipe!
And, with a bit of playfulness, I thought of putting Mars Bar pieces inside the cupcakes to surprise my friends once they take a bite into the cupcakes. And yes, they were very pleasantly surprised!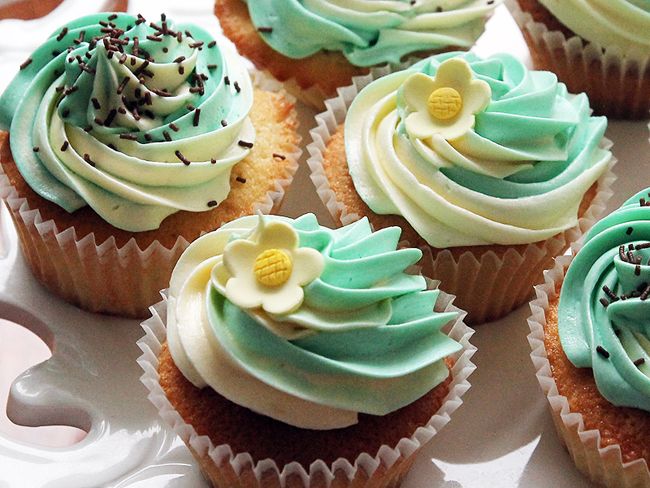 Vanilla Cupcakes with Mars Bar Surprise
Makes approximately 12 cupcakes
Recipe adapted from Cupcake Bakeshop by Chockylit
125g salted butter, softened (I don't add salt to the recipe when I use salted butter)
1 cup granulated sugar
2 cage free eggs
1 1/2 cups all purpose flour
1 tsp baking powder
125 ml buttermilk
1 tsp vanilla extract
6 mini Mars bars, cut into two pieces each (12 pieces in total)
Preheat oven to 175 deg C. Prepare baking tin and muffin liners.
Beat butter, add sugar, eggs and vanilla extract. Beat for about 3 minutes until light and fluffy.
In a separate bowl, mix the flour and baking powder together. Add the dry ingredients alternately to the wet ingredients and milk, usually in three batches.
Using an ice cream scoop, fill the muffin liners halfway through with the batter.
Take 1 piece of Mars Bar, place in the middle of the batter in the muffin liner, and top with more batter but only enough to cover the Mars Bar piece.

NOTE: Do not overfill with batter, as it may over-rise and spill over the liners once baked.

Bake for approximately 20 minutes. Set aside to cool before frosting the cupcakes.
Frost with vanilla buttercream. Enjoy!
Vanilla buttercream
100g unsalted butter, softened
1 cup icing sugar mixture, sifted
1 tsp vanilla extract
1 tbsp milk
1. Beat butter until soft. Add icing sugar.
2. Add vanilla and milk. Add more sugar if frosting is too runny, or milk if it's too solid.