Disclaimer: Thanks to Franziska of Icon International Communications and Almond Breeze for the free Almond Breeze  samples.
I cannot start the day without breakfast. Whether I'm going to work, gym, conference or just staying at home doing, well, absolutely nothing but blog, I need my staple breakfast of cereal + coffee in summer or oatmeal + coffee in winter.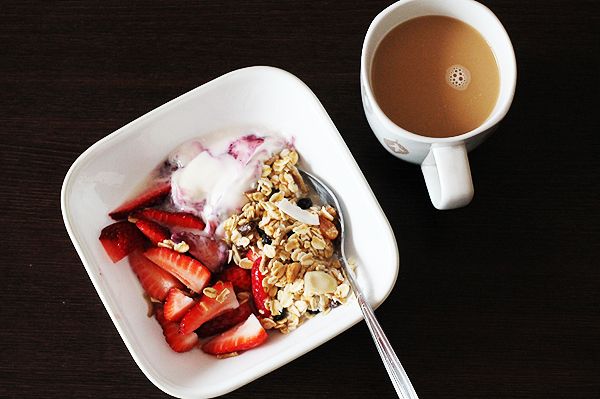 My breakfast of choice is a fibre-full bowl of goodness and coffee (I'm a nurse, the need for caffeine is part of my DNA). Growing up in the Philippines, I was used to having a full plate of rice, eggs, sometimes hotdogs sometimes bacon and chocolate milk. Cereals were a treat – we can only buy Kelloggs Froot Loops in the "Duty Free" shops in Clark, Pampanga and they weren't as readily available in the local supermarkets (that's changed now though, because they're now found everywhere!).
When we moved to Australia, the rice breakfasts were slowly replaced by less carbo-loaded items such as muesli & toast, and I have "matured" from chocolate milk to coffee. Starting my career as a nurse saw me depending more on coffee – but, this is a discussion for another day.
Our family discovered the wonders of oats thanks to mum who was into anything fibre related. From there, I started experimenting on different flavours. During summer, it became too hot to eat oatmeal, so I started experimenting with cereal and muesli. Then one day at work, a colleague introduced me to Gippsland yoghurt. OHEMGEE! My world changed completely.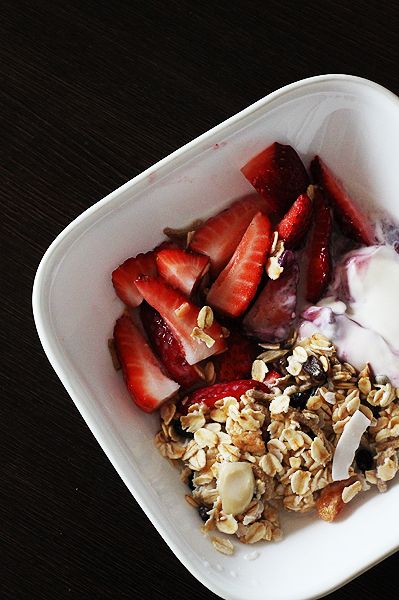 Also, I wanted something different for my breakfasts, and have always wondered what I can use as an alternative to milk. I'm not lactose intolerant (mum is), I just wanted to be a bit different, plus I love the taste of soy milk but have never tried almond milk (but always wanted to)! Thanks to Franziska and Almond Breeze, I got to taste my first ever almond milk, and so far, so good. This has become my daily breakfast for the past couple of weeks, and I've been enjoying mixing it up a bit with summer fruits (berries, mangoes, apricots, pears & nectarines!). Also, it has less than 1/3 calories than normal milk and tastes absolutely fantastic! I feel healthy already.
Simple Breakfasts: Muesli with Almond Breeze Milk, Yoghurt & Fresh Strawberries
Makes 1 serving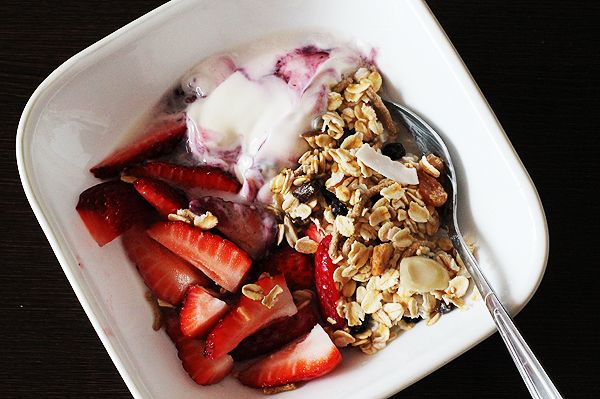 3 tbsp toasted muesli of choice
30 ml Almond Breeze almond milk
2 tbsp yoghurt of choice (I Gippsland blueberry swirl yoghurt)
4 strawberries, sliced
Depending on how you want your muesli will be how you "arrange" your breakfast. I like my muesli a little but soggy, so I usually place the mueslie at the bottom of a bowl and add the milk and let it soak for a while.
After a few minutes of soaking, add strawberries and yoghurt on top. Sprinkle a few toasted, "unsoaked" muesli for extra crunch. Enjoy!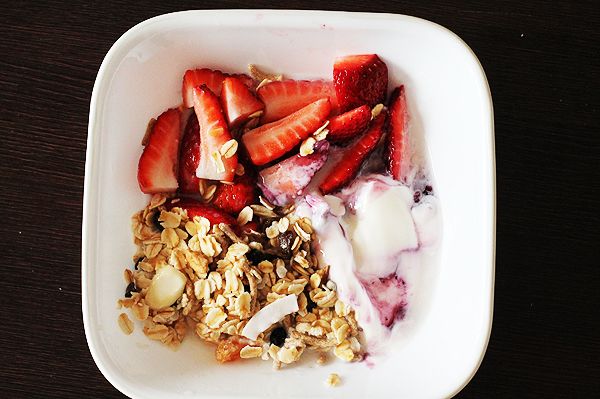 Thanks once again to Franziska of Icon International Communications and Almond Breeze for the free Almond Breeze  samples. Muchos delicioso!