Jamie is a genius. Jamie Oliver, that is.
You know why?
He made Mr J cook.
Ok, let's start from the beginning. After getting an iPhone, Mr J decided he'd download all applications known to man. That included Jamie Oliver's 20 Minute Meals. The boy was so excited about his find that he immediately took me to the nearest Coles, whipped out his newly acquired toy, and started going through the list of recipes, trawling to find the most convenient one to cook. We both chanced upon the mussels recipe, and being Belgian Bier Cafe fans (yes, we are groupies of their Tintin au Congo!), agreed in unison that this would be dinner for that evening.
The verdict?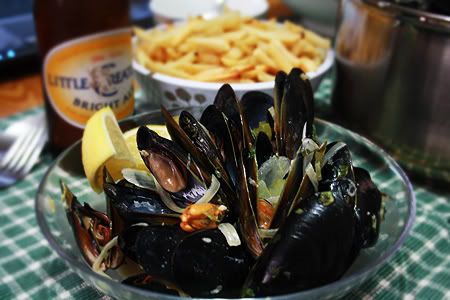 It was delicious! The boy was so proud of his creation, and I couldn't be happier. He cooked a meal! And not just any meal… he cooked something so delicious that even I didn't expect it to be that great!!!
Mussells with Celery and White Wine Chilli Cream Sauce
Adapted from Jamie Oliver's 20 Minute Meals (for iPhone)
Serves approximately 2 people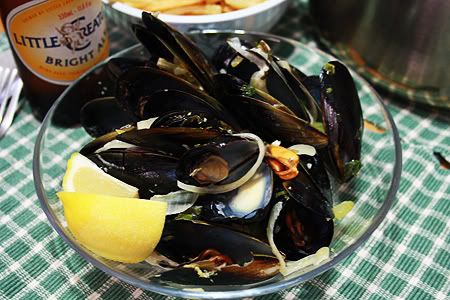 1kg mussels, scrubbed
3 cloves garlic, chopped
1 onion, chopped
5 stalks celery, chopped
½ tsp dried chilli flakes
250ml thickened cream
250ml white wine
Salt and Pepper to taste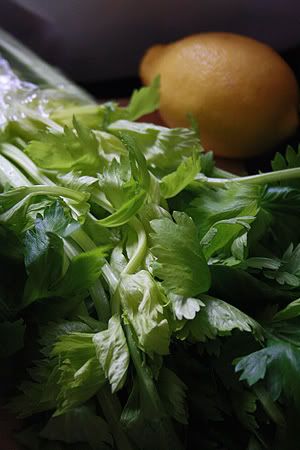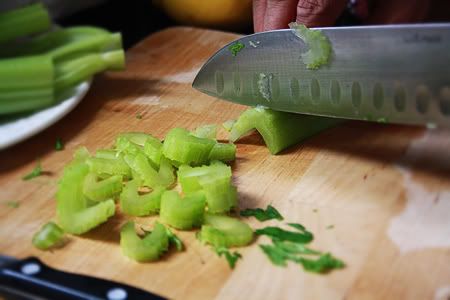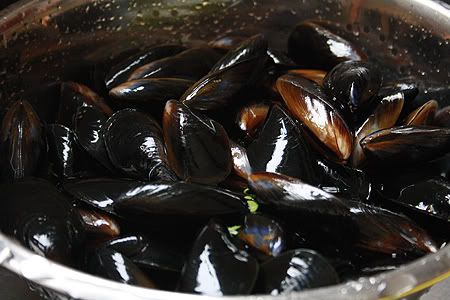 1.      Saute the garlic and onions together. Add chilli flakes.
2.      Add chopped celery and mussels. Add the white wine, salt and pepper. Cover and cook for a few minutes until the mussel shells open up.
3.      Once mussels are cooked (discard any unopened mussels), add thick cream, stir, and remove from heat.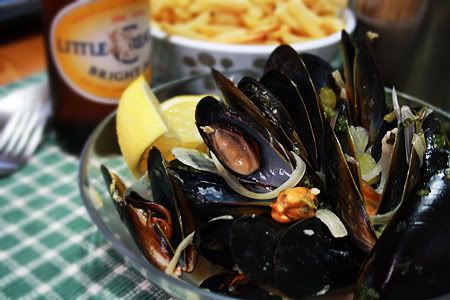 We decided to go all out and copy the Belgian Bier Cafe feast by having the mussels with chips, aioli and what else but beer (ie my favourite beer in the world, Little Creatures)!!!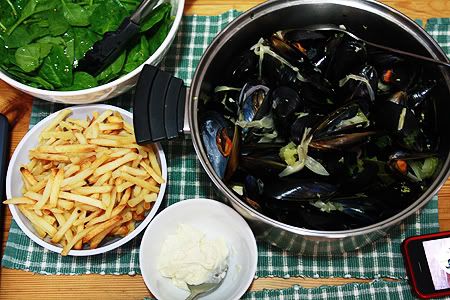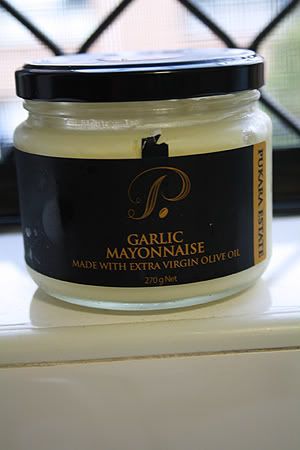 Oh, and proof that the boy really was cooking. I was a proud girlfriend, I tell ya!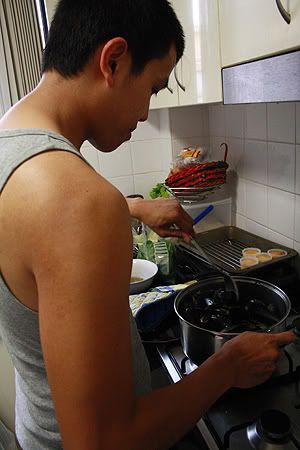 So… when are you cooking next, honey? 🙂